Beyoncé and Jay-Z had a few wonderful days in Thailand with their daughter Blue Ivy Carter. The couple not only rested but also negotiated with local music studios.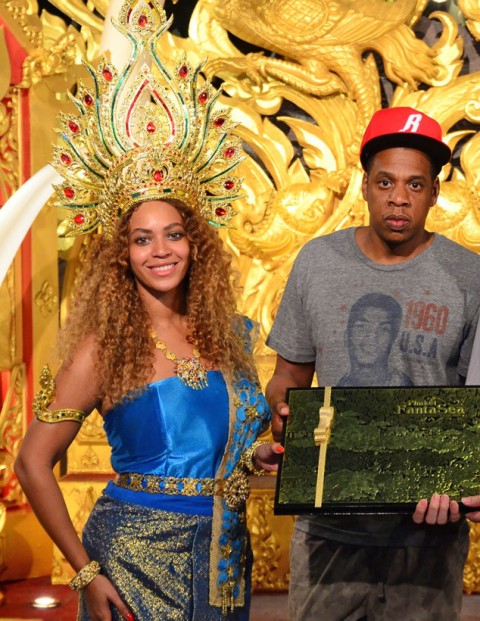 Views:
Lily Harrison
Both Bey and Blue sported gold paint on their faces and wore leis on the very special day—sounds like so much fun!
Kara Brown
Page Six reports that the Carters celebrated the holidays in Thailand basking away in a modest, $25,000-a-night, $35 million villa.
---