Get excited, third world nations. Jennifer Lopez is adopting a child! Well, maybe. Like, possibly. Kinda.
"I might. I don't know.
You never know," she 
told
 a reporter. Apparently Jen, mom to twins, has been dropping hints in interviews that she wants to add another child to the mix.  "With me, there's one thing you know: It's that you never know. We'll see, I don't know."
Well thank you, Jen, that's very interesting. What a newsworthy quote. Despite being desperate for attention all the time, I quite like Jennifer Lopez. I used to be tres obsessed with that movie she did back in 1998 with George Clooney, Out of Sight (if you haven't seen it, do so ASAP) so I'll always harbor a bit of affection for her.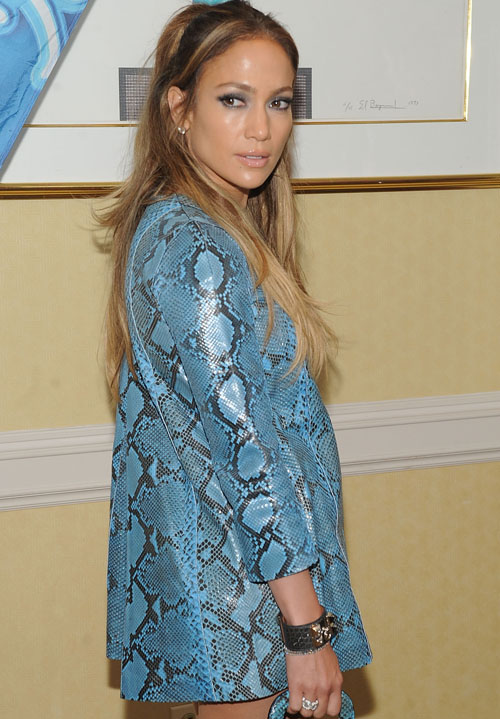 However, JLo is absolutely the kind of person who would say she's adopting just to stay in the spotlight. Most celebrities who adopt, like Sandra Bullock and Angelina Jolie, do so quietly and with dignity. But that's not what you'd expect from someone whose new song is titled "Booty", now would you?
So for the record, zero part of me believes that Jen is planning to adopt a baby. A dog, perhaps, but a child? No.
Do you think that she will or even should add to her family?
---