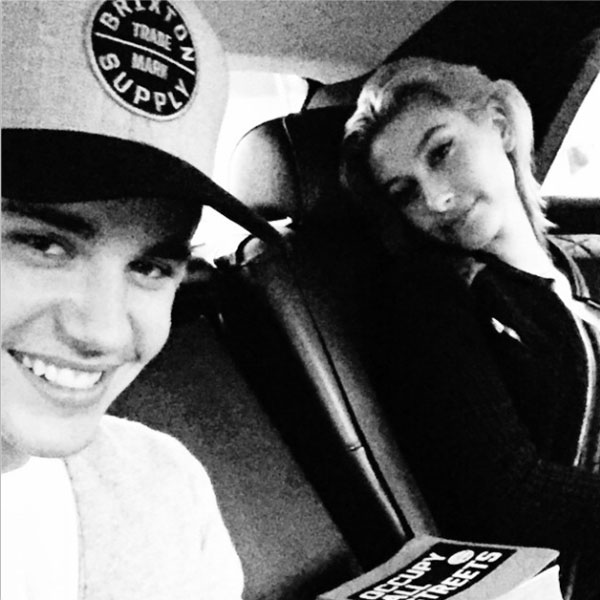 Justin Bieber insists he's not just single, but "super single." 
The pop singer denied rumors that he and swimsuit model Hailey Baldwin are dating with a photo posted to Instagram on Monday. The caption to the black-and-white shot of the smiling duo reads: "People are crazy. I'm super single and this is my good friend u would know otherwise." 

Bieber, 20, and Baldwin, 18, – the daughter of actor Stephen Baldwin – have been spotted spending a lot of time together, posting photos of themselves hanging out. 

However, Baldwin also denies the speculation that they're a couple. She told E! News on Dec. 7 that the two are just friends. 
"I've known him since I was so young – since I was like 13 – and we've just been good friends over the years," Baldwin said. "We have just stayed close and there's nothing more to it than that." 

Hey, as Bieber himself sings, "If I was your boyfriend / I'd never let you go."
---