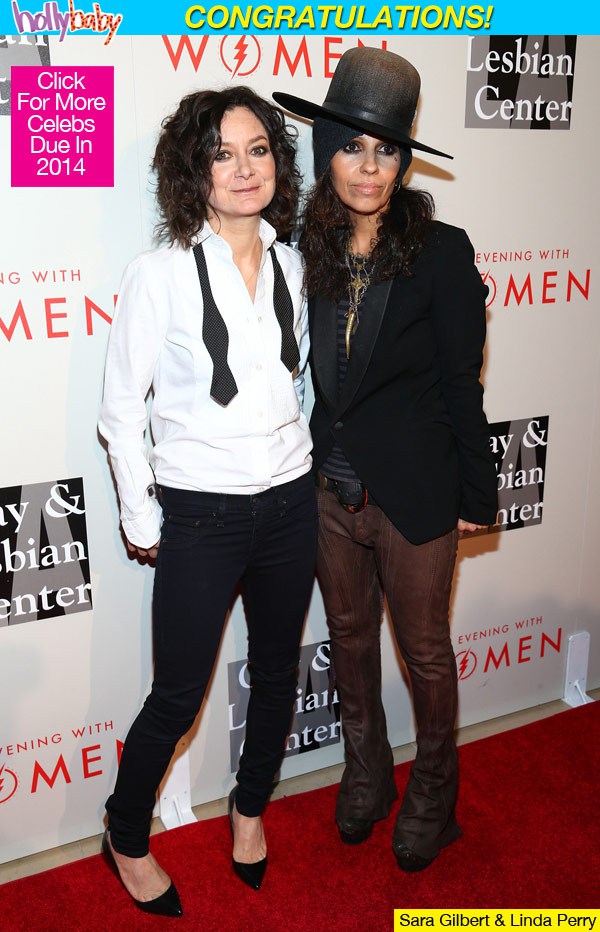 Exciting news! Sara Gilbert is pregnant and expecting her first child with her wife, Linda Perry. This is Sara's third child, as she has two from a previous relationship. Congrats, ladies!
Sara Gilbert, 39, announced that she was pregnant during a live episode of her talk show, The Talk. Although this is her third child, it is the first child for her and her wife, Linda Perry, 49, who have been married for six months. Sara's first two children are her son, Levi, 9, and her daughter, Sawyer, 7, whom she shares with ex-partner Alison Adler, 47.
Sara Gilbert Pregnant, Expecting First Child With Linda Perry
There's a baby on the way to The Talk!
On Tuesday, Sept. 9, Sara revealed that she could not participate in a physical activity for the show because she was pregnant. Of course, this was her way of announcing the exciting to everyone, including her co-hosts Julie Chen, Sharon Osbourne, Aisha Tyler andSheryl Underwood, who all promptly started freaking out with excitement.
"Before we go I just want to say I'm actually not going to do the dare," she explained. "I was scared to do it and I really believe in facing your fears, but I actually can't do the dare because I'm pregnant."
The dare Sara is talking about is having a cinderblock broken on her stomach — which would obviously be a major no-no for a woman carrying a baby!
Sara and Linda wed in March 2014, just three years after the former Roseanne actress split from her longtime partner, Alison Adler. Sara and Alison have two children together, Levi and Sawyer, which makes her baby her third child in total.
However, this will be Linda's first child — how exciting!
What do you think about Sara's exciting baby news? Do you think she and Linda make a good couple? Let us know your thoughts in the comments below!
---