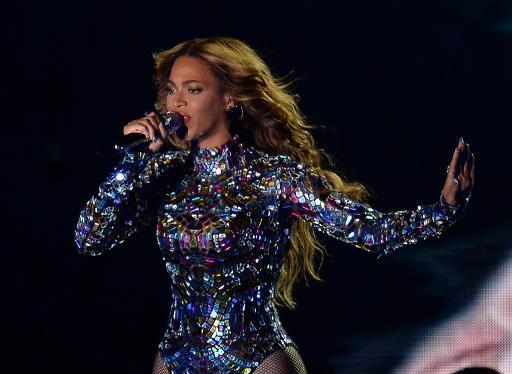 A Beyonce fan has confessed to playing a cruel trick on fellow devotees and the media by sharing a photo of what appeared to be the track listing for a second instalment of the superstar's surprise self-titled album over Halloween weekend (31Oct-02Nov14).
A Twitter user with the handle @GagaLovesBey sparked excitement among fans by uploading a supposed snap of a leaked internal memo from the singer's company Parkwood Entertainment and her record label Columbia, suggesting she was preparing another shock release, 11 months after unveiling the album Beyonce without any prior announcement or promotion.
The 'Release Confirmation' document suggested Volume 2 would feature 11 new songs, including collaborations with Justin Timberlake, Rihanna and Nicki Minaj, and hit iTunes on 14 November (14). The bogus release also hinted that a special four-disc package, titled Beyonce - The Complete Edition, containing Volumes 1 and 2 on one double CD and three DVDs, would hit retailers on 25 November (14).
However, @GagaLovesBey has since come clean, admitting the whole memo was a hoax - although the user is refusing to apologise for duping fans.
In a series of posts on Monday (03Nov14), the defiant user wrote, "Me tweeting the fake track list is actually a good thing. Beyonce is getting promo and people that didn't know about it know now. "Me tweeting the fake track list and then having the media to believe it (sic) is more iconic anything I've trolled about in 2014."
However, it's not all bad news for Beyonce fans - on Tuesday (04Nov14), representatives for the Drunk In Love hitmaker confirmed plans to release new music this winter (14), in the form of the Beyonce Platinum Edition Box Set. The project will boast two new tracks, 7/11 and Ring Off, and four remixes, including the Flawless (Remix) with Nicki Minaj, in addition to a DVD with the accompanying music videos for the Beyonce album, and a DVD of performances from her Mrs. Carter Show World Tour with additional commentary.
The package, released on 24 November (14), will also come with a mini Beyonce 2015 calendar.
---