Barbie Dolls are one of the most iconic American toys and can be found in homes around the world. Mattel has capitalized on this popularity and released many limited edition celebrity Barbies. Did you know these celebrities had Barbie Doll versions of themselves?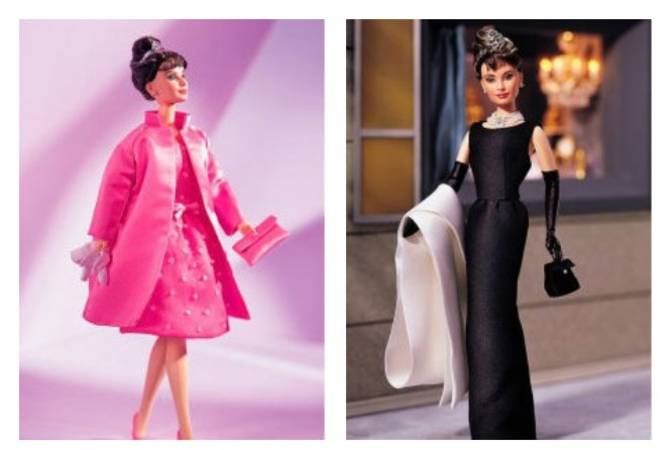 Audrey Hepburn
Mattel captured some of Audrey Hepburn's most iconic looks with not one, but two, Barbie dolls.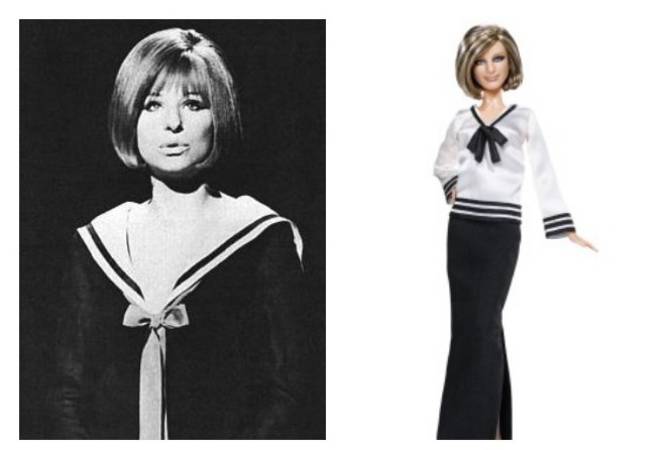 Barbara Streisand
This Barbie doll is spitting image of the famous singer and actress, Barbara Streisand.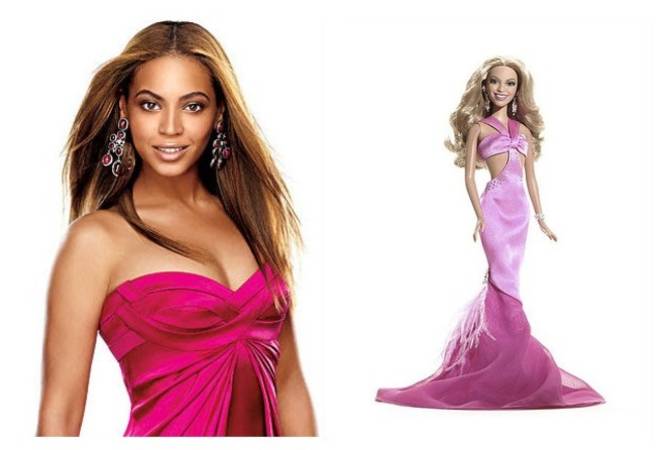 Beyonce
Queen Bey also has a Barbie Doll. And the Barbie Doll is also flawless. She woke up like this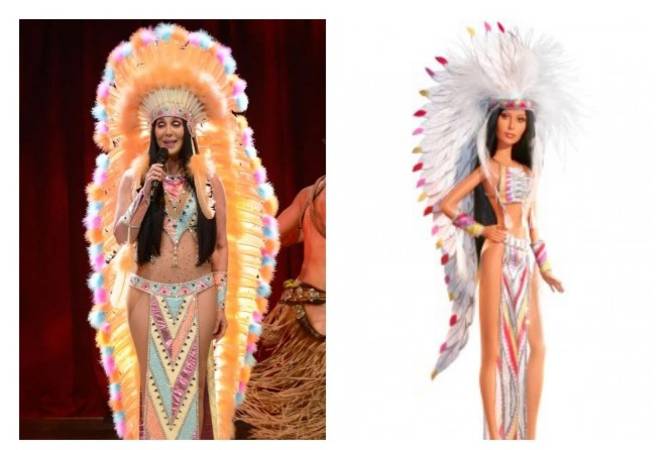 Cher
Iconic singer and performer Cher has a Barbie Doll that is a perfect replica of this look from the 1970s.
Cher
Because one Cher Barbie Doll was not enough for Mattel. This 80s Cher doll is a popular Barbie collectible.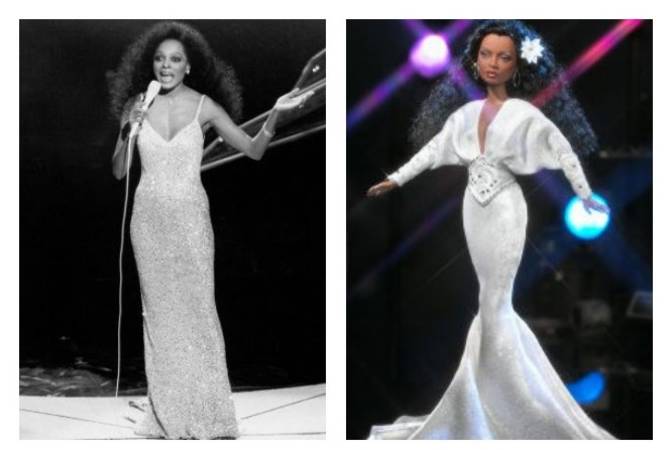 Diana Ross
The Diana Ross Barbie Doll is almost as captivating and beautiful as she is in real life.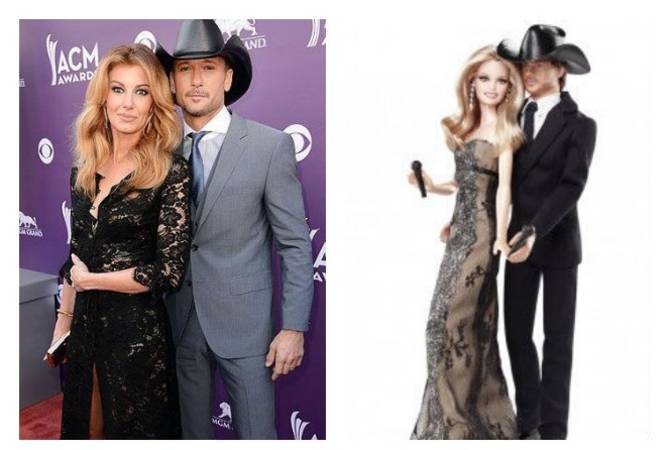 Faith Hill and Tim McGraw
Barbie goes country! This Barbie and Ken Doll of country music's reigning couple, Faith Hill and Tim McGraw, is spitting image.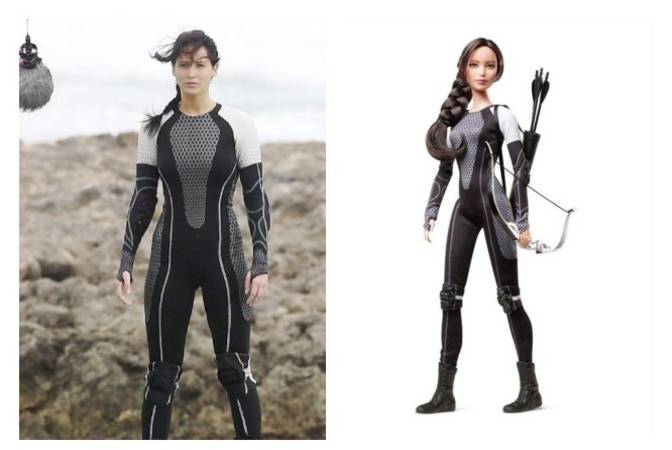 Jennifer Lawrence
Mattel capitalized on the wild popularity of the Hunger Games with this Jennifer Lawrence as Catniss Everdeen Barbie Doll.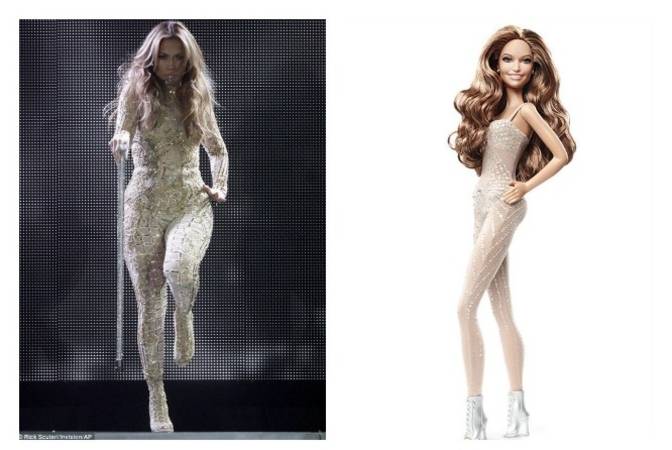 Jennifer Lopez
Did you know Jenny from the Block has her own Barbie? The judge on the voice is immortalized in her gold bodysuit look.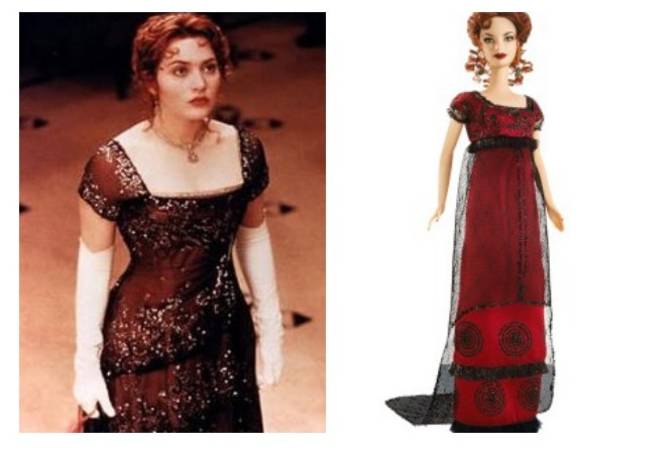 Kate Winslet
This Titanic Barbie Doll collectible features Kate Winslet's classic red dress on the night the ship sank.
Katy Perry
Kudos to Mattel for making Katy Perry's cupcake dress into a Barbie Doll.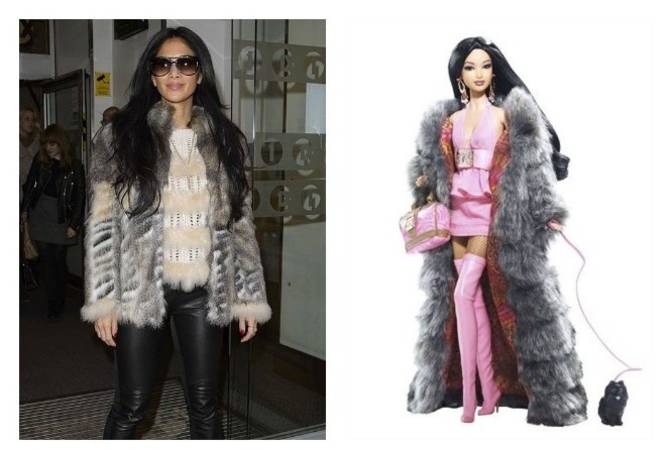 Kimora Lee Simmons
Known for her fur coats and small dogs, it was only a matter of time before Mattel capitalized on this mogul's classic look.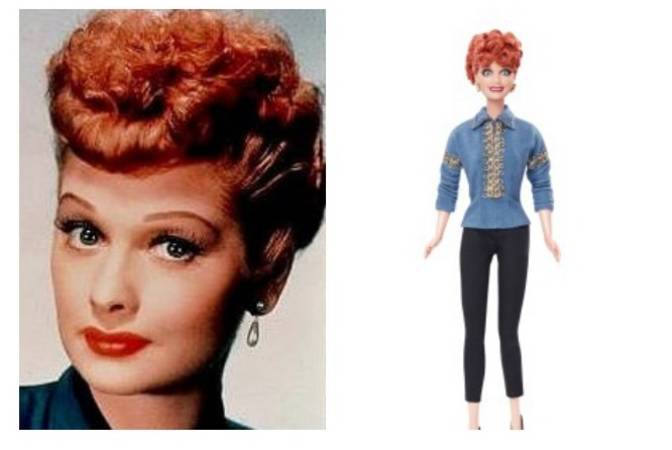 Lucille Ball
The comedian and star of "I Love Lucy" is also a Barbie Doll collectible!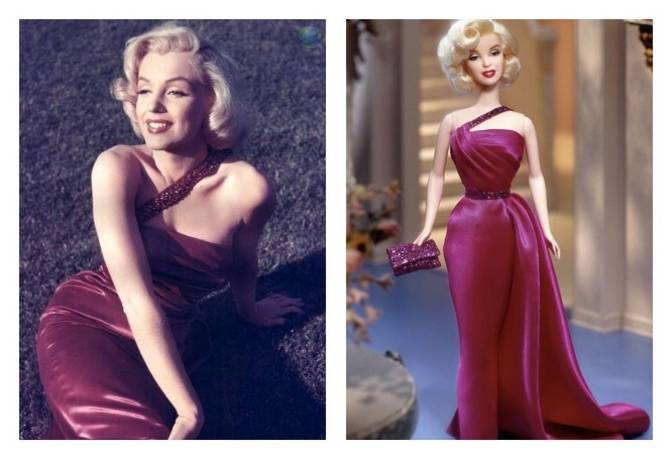 Marilyn Monroe
American sex symbol Marilyn Monroe has her own barbie. Mattel nailed the purple gown and signature platinum blond curls.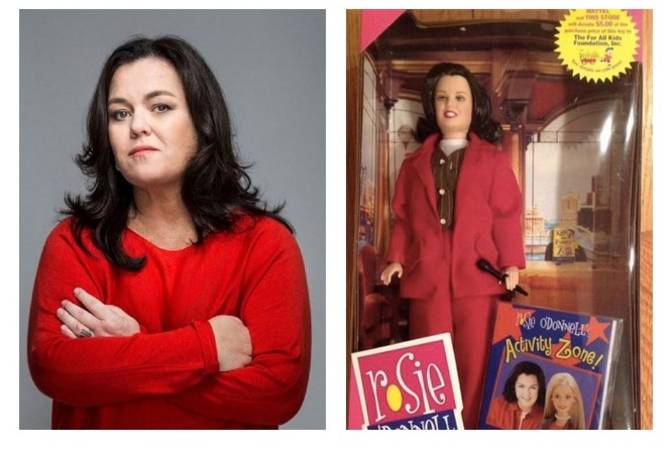 Rosie O'Donnell
Talk show host and actress Rosie O'Donnell is known around the world. Mattel made a Rosie Barbie in her signature red coat.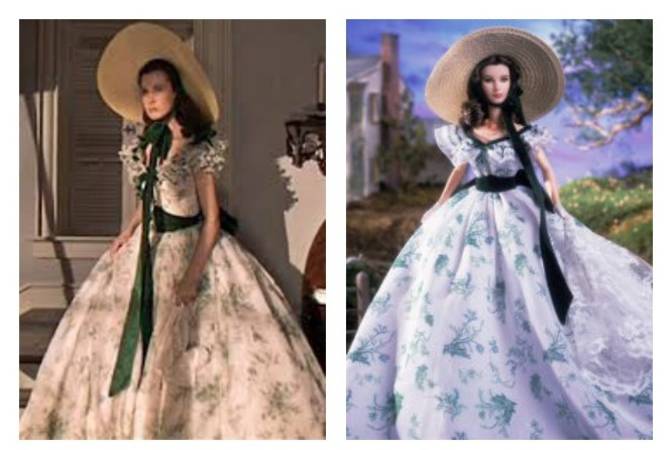 Scarlett O'Hara
Mattel doesn't just make Barbie Dolls from movies or celebrities. This classic Barbie Doll is inspired by Scarlett O'Hara, the protagonist in Gone With The Wind.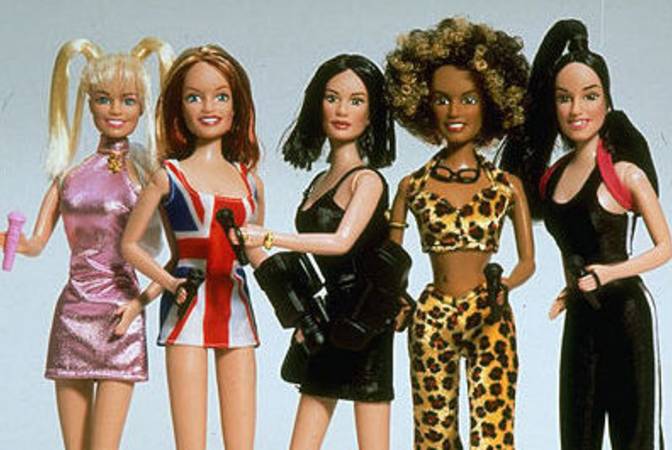 Spice Girls
Spice up your life with these Spice Girl Barbie Dolls. You can buy Baby, Ginger, Sporty, Posh and Scary separately or buy the whole act!
Kristin Stewart and Robert Pattinson
Twilight seems to be everywhere. Including in the Barbie collection. You can get this limited edition version of the stars of the film rocking all black outfits and very somber faces.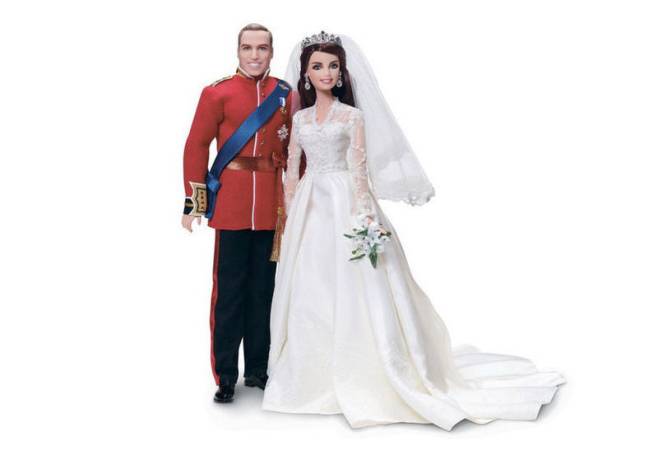 Prince William and Kate Middleton
Perhaps the most famous royal couple of our time, Prince William and Kate Middleton wowed the world at their 2012 nuptials. Mattel produced collectible Barbie Dolls that perfectly imitate Kate's gorgeous wedding gown.
---