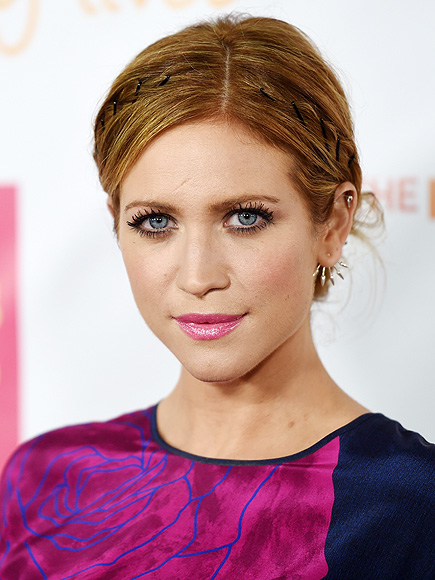 Despite her all-American girl looks and a successful acting career, Brittany Snow wasn't immune to bullying while growing up.
"AOL Instant Messenger was a big thing back in the day, where girls would get on it and make fun of me," says the star of the upcoming
Pitch Perfect 2
. "There was a certain girl, and she wanted to make me feel bad."
Snow, 28, channeled her personal experiences into the formation of
Love is Louder
, an organization she started with The Jed Foundation in October 2010 to encourage the use of social media to promote love and support for anyone who is in need of it.
"When the suicides were starting to happen and kids were being bullied in schools, I felt really compelled to do something because I was bullied in school, and I didn't really fit into a category that a lot of programs that were being started had," Snow explains. "Now we have a really great opportunity with social media to use that communication for good, where people can go online and actually feel like they're part of a community."
The actress says she's been amazed by the difference the campaign is already making.
"Sometimes my favorite thing is just to get on our
Facebook
and
Twitter
and see all the people that have been helped," she says. "People are really speaking out about what they struggle with, and that's really cool to me. I kept my stuff – and I think a lot of people do – very secret."
---