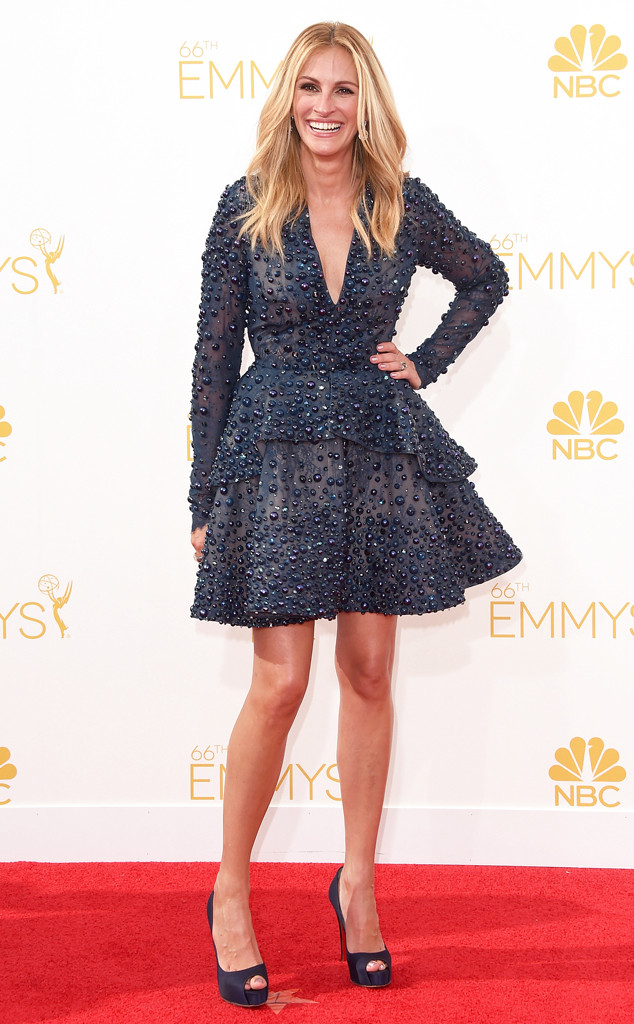 There's nothing like having Julia Roberts, Halle Berry, Kerry Washington and Matthew McConaughey beamed into your living rooms.
But for all the televised action going on during last night's Emmys, there was a lot happening when the cameras weren't rolling.
Here, we give you five things you didn't see on the telecast of the 2014 Emmys:
1. Commercial Breaks: While you watched commercials, the audience at Nokia Theatre L.A. Live was treated to clips from past Emmys. Melissa McCarthy stood up from he seat and looked up at the big screen to the side of the stage to watch herself win Best Actress in Comedy Series a couple of years ago. There were also videos of Lucille Ball and Milton Berle, Fred Astaire, Lily Tomlin and Tony Danza, among others.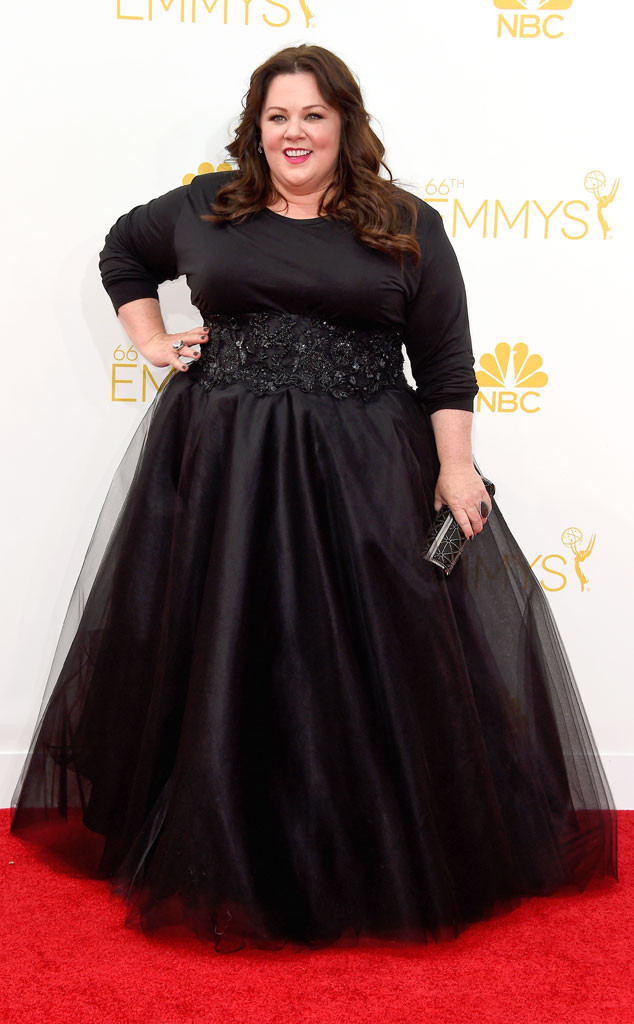 2. Roberts Rules: Julia may have been one of the last celebs to hit the carpet (she told me her day included a run, breakfast and a visit to the beach with her husband and their kids), but once she was inside the auditorium, she made a beeline Liev Schreiber to say hello. (She wasn't as energetic at about 10 p.m. PT when she was spotted walking through the HBO party without any shoes on.)
3. Break Time: Fargo co-stars Colin Hanks and Allison Tolman took a break from the show for a trip to the lobby for drinks in (very unglamorous) plastic cups. Also seen in the lobby: Orange Is the New Black stars Laura Prepon and Samira Wiley took a bathroom break, as did House of Cards beauty Kate Mara.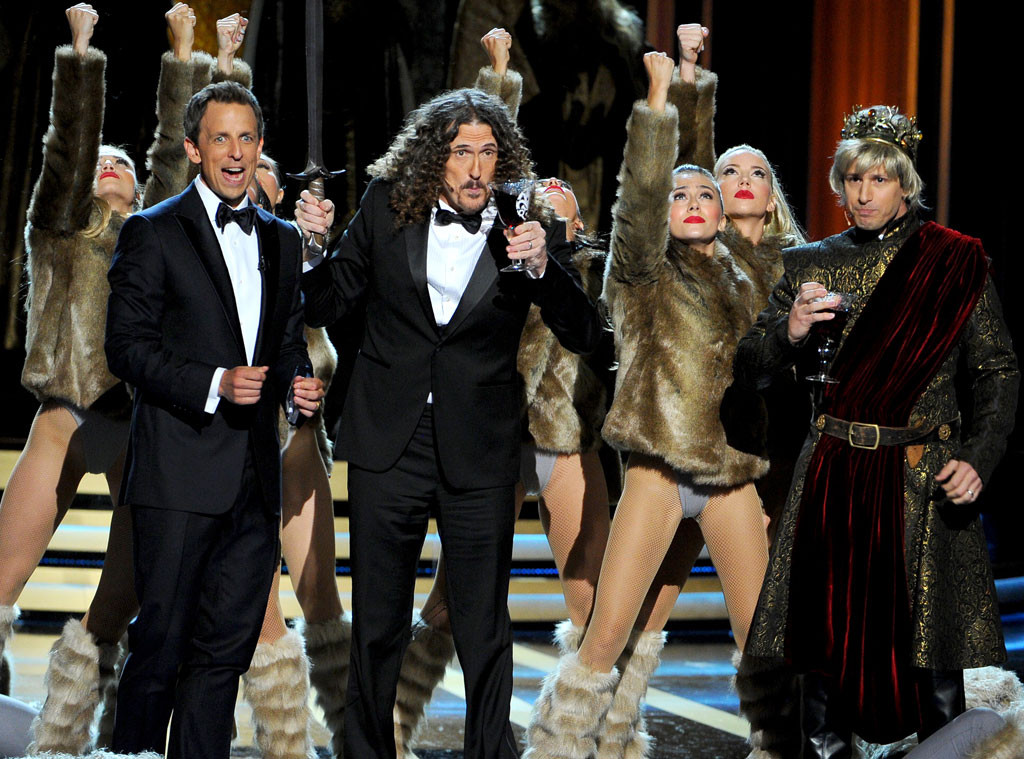 4. Funny Business: Weird Al Yankovic was told that Jon Hamm was warned in advance that he'd be cracking a joke about him never winning an Emmy during his musical numbers. But just to be safe, Weird Al approached the Mad Men star after his performance. "I went right up to him in the front row and said, 'Are you OK? I'm so sorry,'" Yankovic told me at the HBO party at the Pacific Design Center. "He was like, 'No, no, I'm fine!'"
5. Playing Footsy: Lena Dunham said she had no problems getting around and moving in her candy colored Giambattista Valli gown. But, like Roberts, she was barefoot by the end of the night.
---