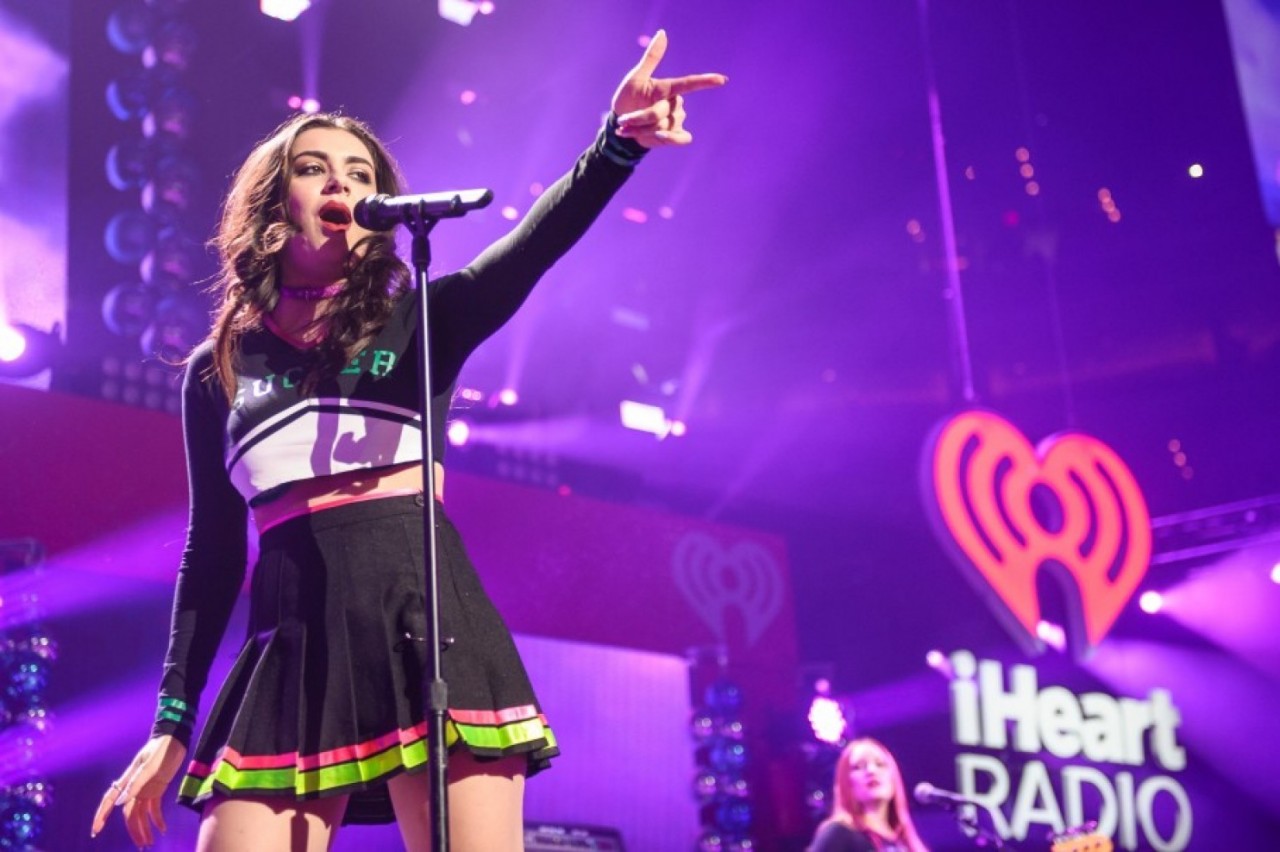 Charli XCX performs onstage during HOT 99.5′s Jingle Ball 2014 at the Verizon Center in Washington, D.C.
Clocking in at nearly four hours, the Jingle Ball rarely feels like a Jingle Slog, and here's why: it's a pop revue where the artists have a very small window of opportunity to dazzle the front row, the nosebleeds and every tweener in between. Tick-tock.
At Monday night's sold-out Jingle Ball at the Verizon Center, that meant a headlining set from 5 Seconds of Summer and a respective 10 minutes of just about everybody else.
Hosted by local radio station Hot 99.5 for the third consecutive December, the revue featured incredibly brief, highly energetic performances from Ariana Grande, Demi Lovato, Charli XCX and a dozen other fresh-faced hit-makers.
And not unlike a drive time radio playlist, the concert ran smoother than clockwork – which was pleasant, but also a bit strange. Didn't anyone want to step up and steal this show? The Jingle Ball format seems so ripe for mischief, sabotage, or at least the faintest whiffs of rivalry.
So to help fan the flames of competition, (and because most music critics have a Santa complex: they're judgey, obsessed with making lists, frequently strung-out on cookies), I've decided to rank the performances from Monday night's Jingle Ball from best to worst.
Ho-ho-ho, fa-la-la-la-la, and may the odds be ever in your favor.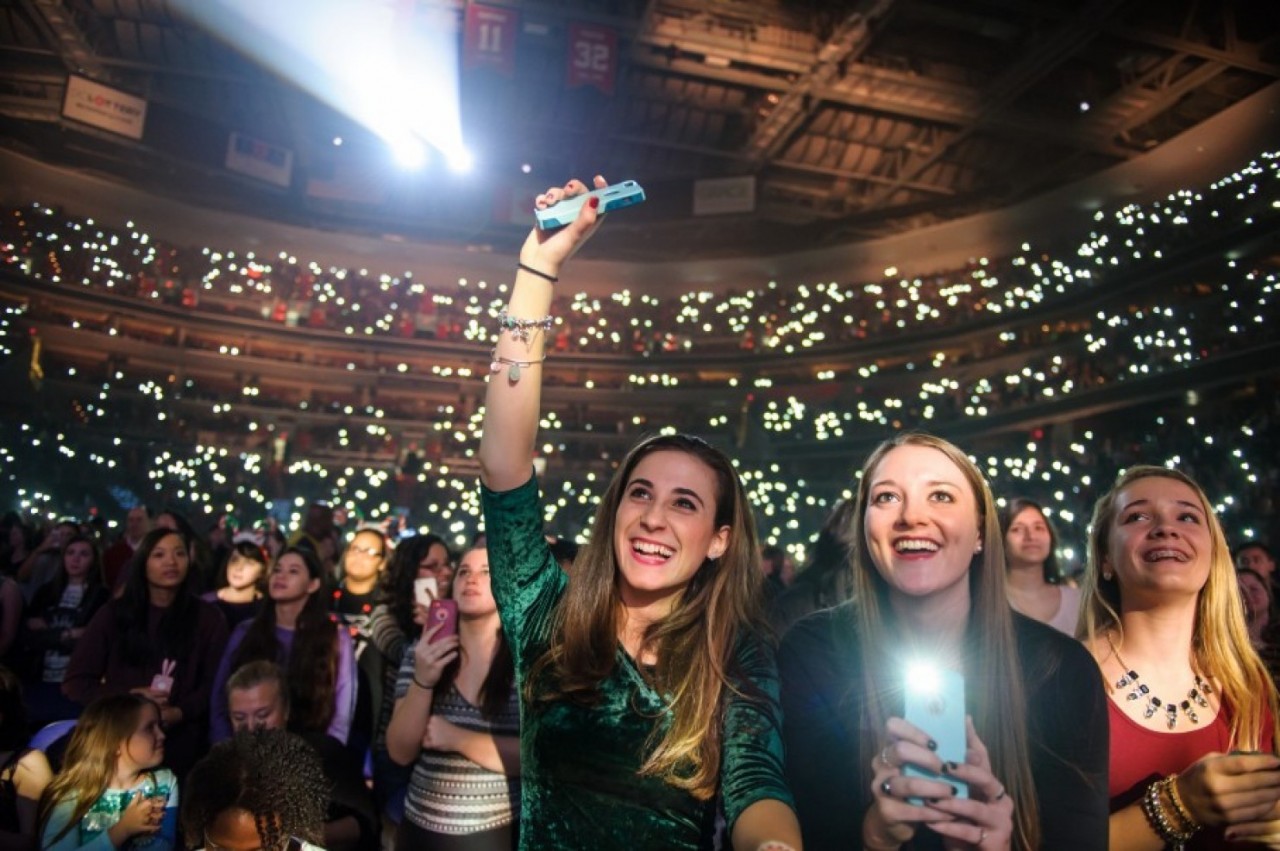 From left, Carmela Clarey, Kelly Gorman and Haley Davis watch Shawn Mendes perform during Jingle Ball.

1. Demi Lovato
"I really don't care!" goes the hook of her greatest song, but don't let that fool you. Lovato cares a lot. On Monday night, the 22-year-old was poised, bright and refreshingly unafraid to sing a smidge beyond the limits of her own voice.
2. Charli XCX
She's the rookie and the expert on this tour. Dressed like a cheerleader, she kicked off the Ball as if she were leading a pep rally, or perhaps a mixed martial arts class.
3. Lil Jon
Shouting dance tutorials at a sea of children might be a strange second act for the godfather of crunk, but Lil Jon proved that he's capable of hyping any crowd on this planet: "ONE TIME FOR THE PARENTS!"
4. Shawn Mendes
New social media platforms beget new pop stars, and this 16-year-old is the troubadour prince of Vine where he's become famous for crooning in six-second video snippets. Onstage for roughly 600 seconds, Mendes presented himself as charmingly dweeby and exceedingly polite. And the songs were pretty good, too.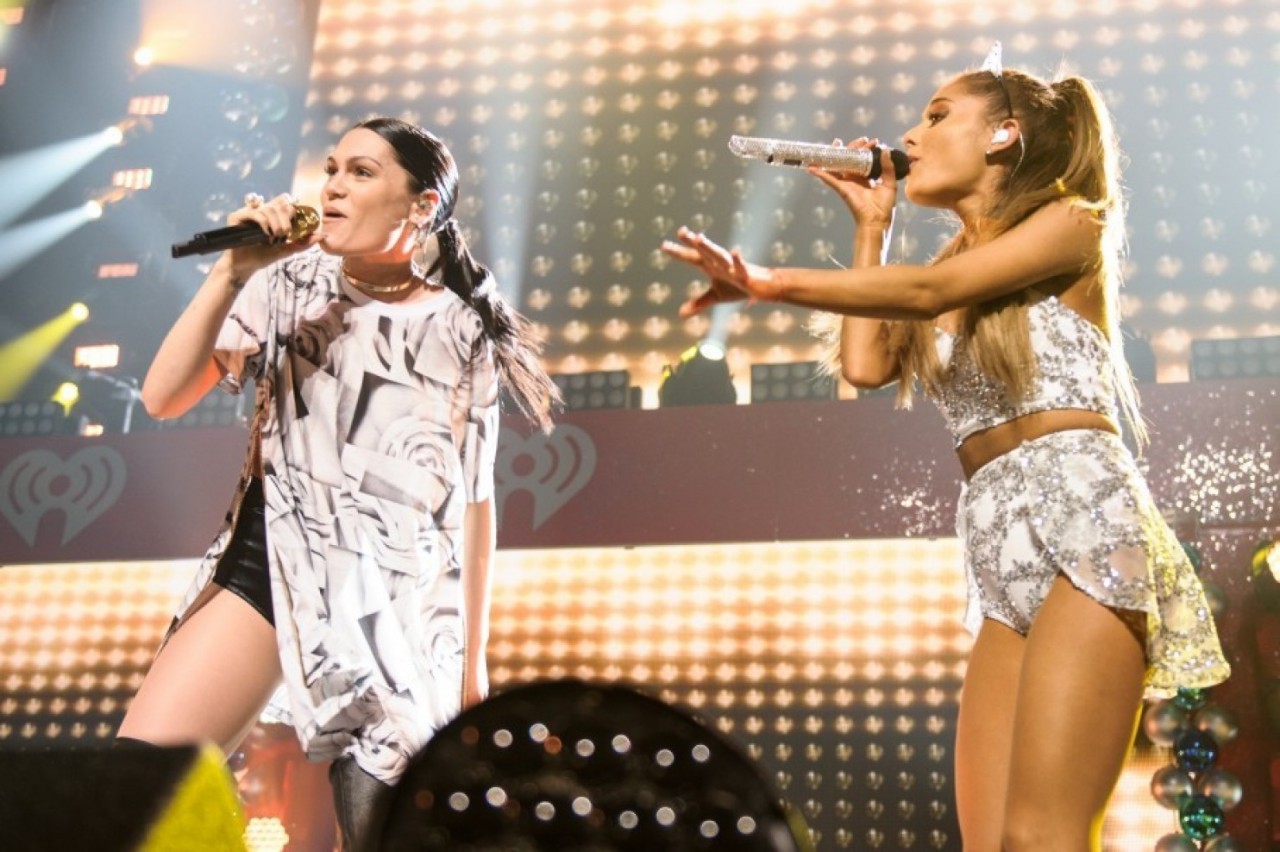 Jesse J, left, and Ariana Grande perform their hit song "Bang Bang" during HOT 99.5′s Jingle Ball 2014.

5. Ariana Grande
Petite bordering on Pokemon, Grande failed to recreate the oomph of her radio singles, but she gets big points for singing the only Christmas song at this Christmas concert, her incredibly cute "Santa Tell Me."
6. Kiesza
Her house-influenced "Hideaway" was one of the finest tunes of the evening, but her over-the-top choreography did more to hypnotize the crowd than to motivate it.
7. Calvin Harris
As the Jingle Ball's only solo DJ, his set felt like more like a recruiting session for the Future Rave Maniacs of America – and it might have worked. When Harris instructed the crowd to jump up and down, the stadium floor shook obediently.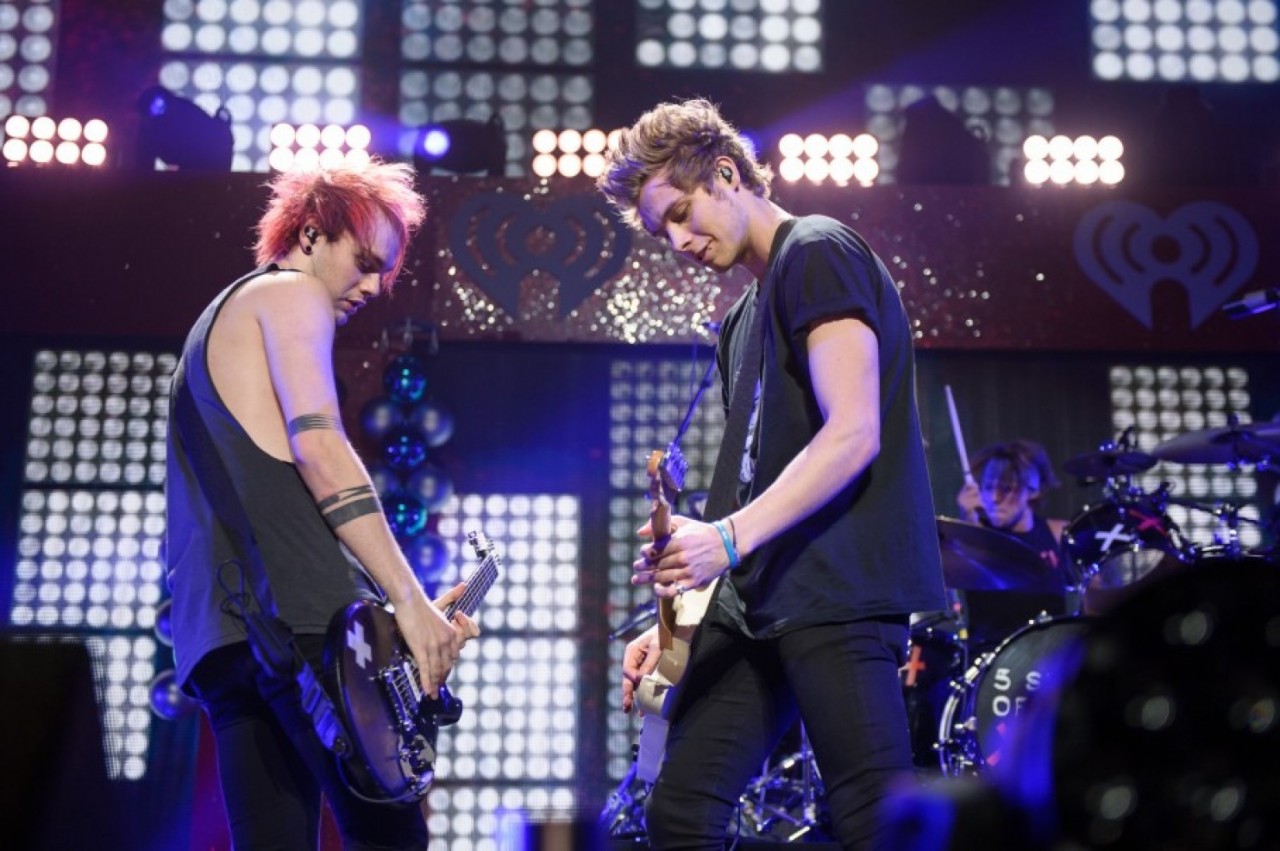 Michael Clifford, left, and Luke Hemmings of 5 Seconds of Summer perform onstage during Jingle Ball at the Verizon Center.

8. 5 Seconds of Summer
Evidence that this spiky-haired Aussie boy band might be transforming from poseurs into true punks: They're already showing traces of boredom with stardom and themselves.
9. Rita Ora
She was invited to play sidekick to Iggy Azalea later in the evening, but Ora's one-song performance of "I Will Never Let You Down" was as inoffensive as it was difficult to remember.
10. Meghan Trainor
Drag: Today's tweens are alarmingly stoked to dance to their grandparents' retro-soul rhythms. Double-drag: In person, Trainor sings with less than half the sass of her breakout single, "All About That Bass."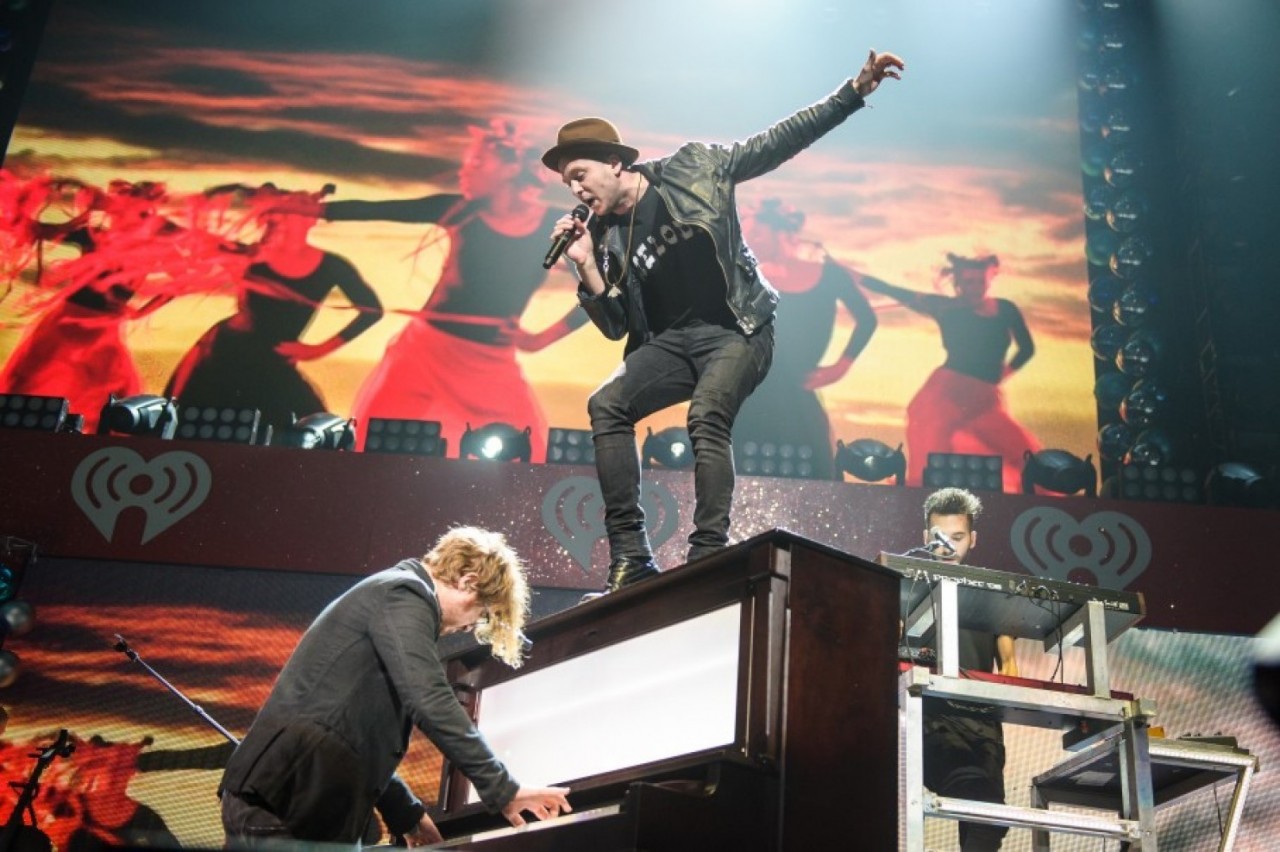 Brent Kutzle and Ryan Tedder of One Republic perform onstage during HOT 99.5′s Jingle Ball. Their hits include "Counting Stars" and "Good Life." (Kyle Gustafson for The Washington Post)
11. OneRepublic
Clocking in at a relatively epic 16 minutes, these Colorado soft-rock journeymen delivered an early set that felt too long, too showy, too smug. Too bad.
12. Jessie J
All I want for Christmas is to understand why anyone thinks this insistent Brit deserves to be a pop star.
13. Jason Derulo
Like a haiku written in all caps, Derulo tried to cram too much enthusiasm, too many songs and too many dance steps into a teeny-tiny performance window. A metaphor for the uneven and desperate vibes that waft from his songbook?
14. Rixton
The only thing more puzzling than this British boy band's winking cover of R. Kelly's "Ignition (Remix)" was the polite applause that followed. It's all love and forgiveness at the Jingle Ball.
15. Iggy Azalea
We've all had enough of this joyless rap Barbarella, right? That might go for Iggy, too. During the plodding performance, nobody in the Verizon Center seemed more over it than she did. Forget what I just said about love and forgiveness! Humbug!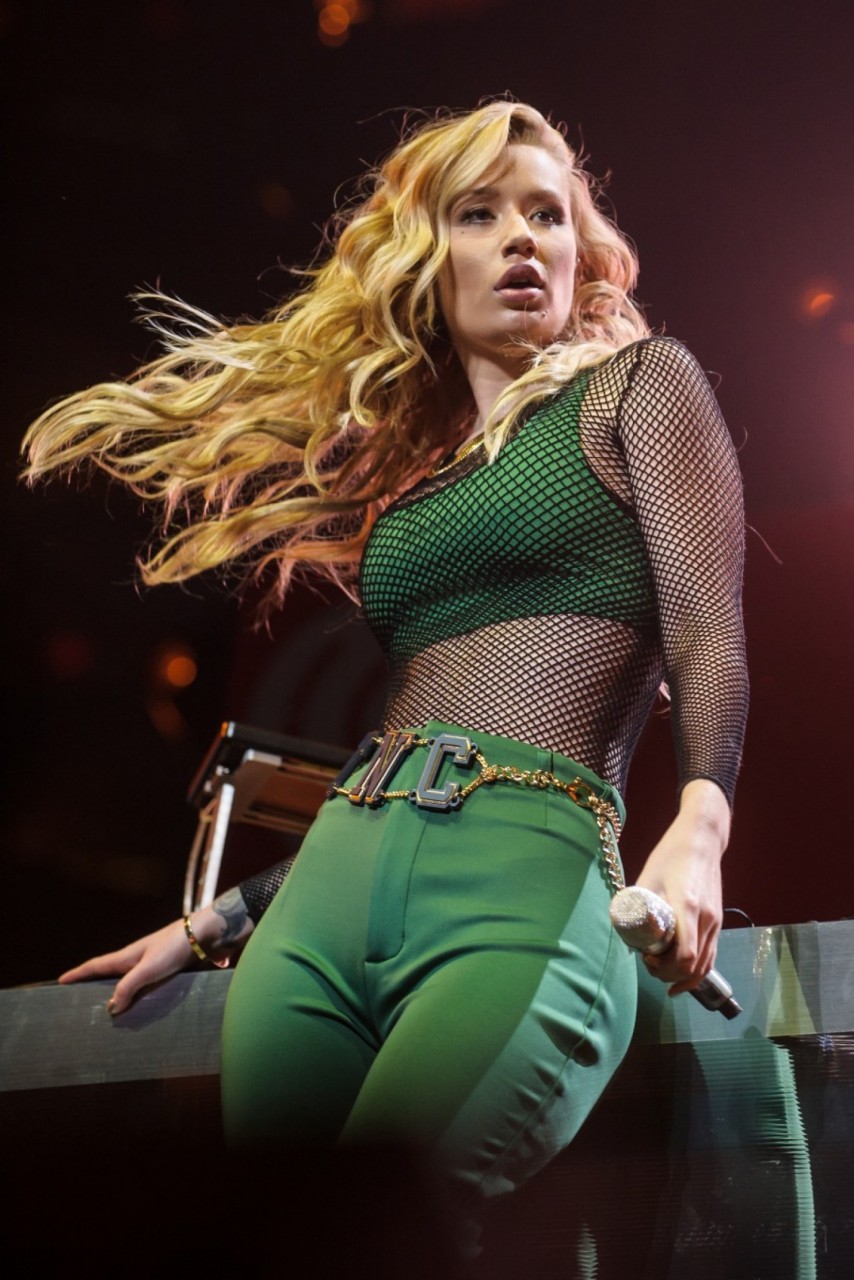 Iggy Azalea performs during HOT 99.5′s Jingle Ball 2014. Her single "Fancy" reached number one on the Billboard Hot 100.
---