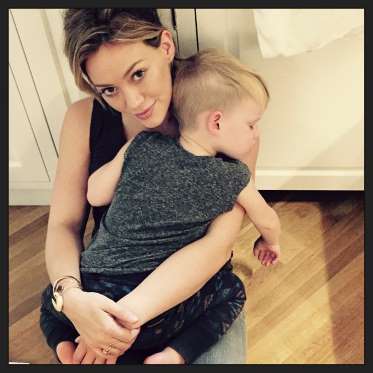 t seems like just yesterday that Hilary Duff's baby boy was nothing more than a bun in her oven. Oh, how the time flies! Now little Luca can stand on his own two feet -- when he's not snuggling his mama, of course! "Foreva eva foreva eva," the "Lizzie McGuire" star captioned this sweet shot on Instagram. Keep clicking to see more photos stars like Jessica Alba, Robert Downey Jr., Kourtney Kardashian and more shared of their tots on social media.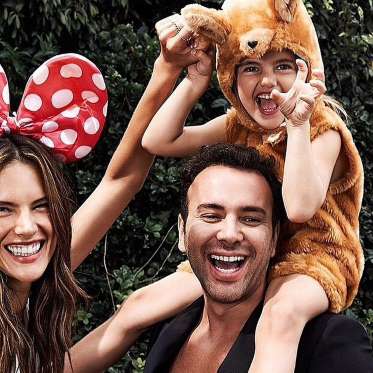 "Feliz dia das crianças" --Alessandra Ambrosio, who wished everyone a happy Children's Day in her native Portuguese by sharing this adorable family photo with her husband and daughter, Anja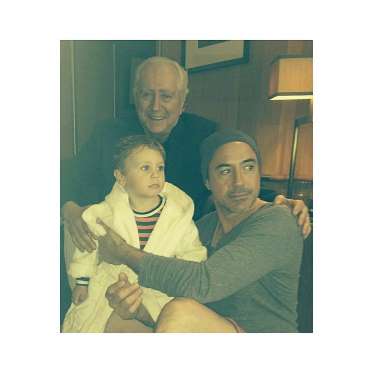 "'A story of fathers and sons' #TheJudge" --Robert Downey Jr., who promoted his film "The Judge" by sharing this photo of three generations of Downey men: his father, actor Robert Downey Sr., himself and his son, Exton Elias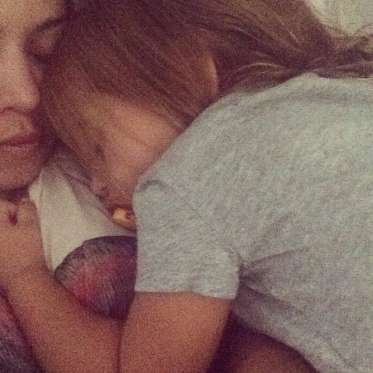 "Lucky me. Goodnight." --Kourtney Kardashian, who napped with her daughter Penelope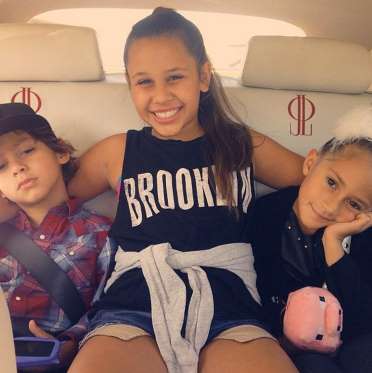 "These three cuties make my day!! #Coconuts #Sofia #lunchwthekiddies #bigpimpin' #brooklynindahouse" --Jennifer Lopez, who spent some quality time with her twins, Max and Emme, plus Sofia Remini, whose mom is J.Lo's BFF, actress Leah Remini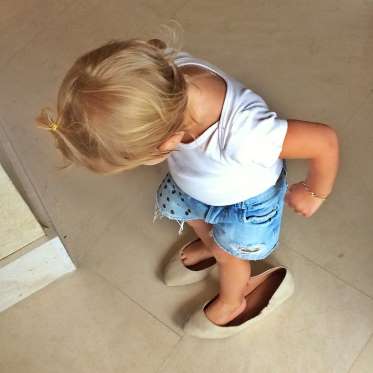 "❤❤❤" --Gisele Bundchen, who's already teaching her daughter, Vivian, a thing or two about fancy footwear!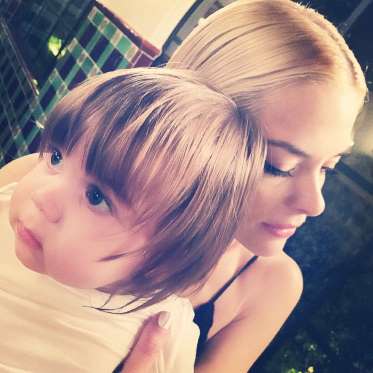 "Heaven" --Jaime King, who snuggled up to her son, James Knight, in this sweet shot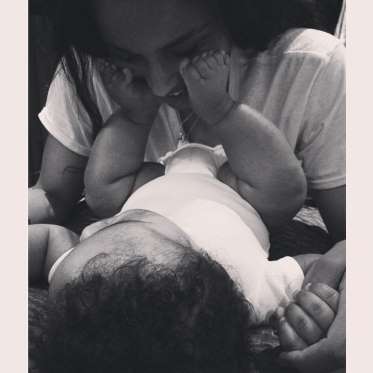 "I Dreamed Of Moments Like This. Still Feels Like I'm Dreaming Now That They're Here. I Cherish Every Second. Every Minute. Everyday I Spend With You. #MyAngelBaby ❤" --Ciara, who didn't seem to mind that her son, Future, stuck his feet in her face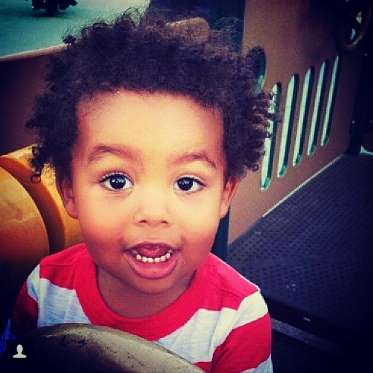 "Chicken Nugget" --Amber Rose, who took her son, Sebastian, to the playground
---