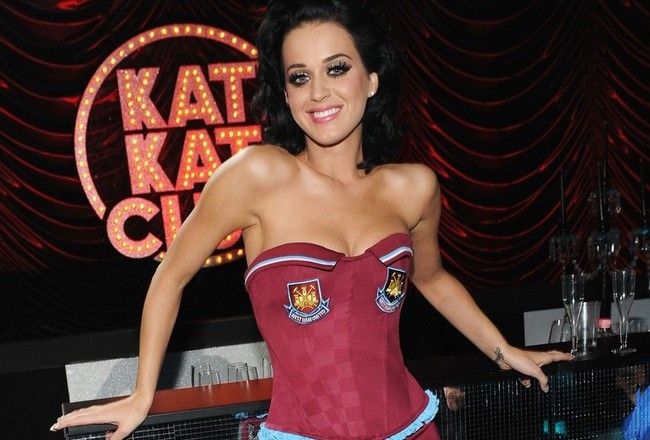 Katy Perry showed up at the most unlikeliest of places on Saturday, Oct 4: ESPN's College GameDay, which was being broadcast from Oxford, Miss., the home of Ole Miss.
Perry wore a fuzzy pink football jersey with the number '88′ and sat with ESPN analysts as they made their college football picks of the day.
According to Rolling Stone, Perry was on break from her Prismatic World Tour where she was in between tour dates at Dallas, Texas and Memphis, Tennessee.
Perry made some predictions that may have raised some eyebrows, but some of them turned out to be true. For example, she predicted Miss. St. (ranked No. 12) would upset Texas A&M (ranked No. 6). She also chose Tennessee to win over Florida, although she admitted that she only picked Tennessee because it was Dolly Parton's state.
The 'This is How We Do' singer also had some fun by making fun of LSU (the rivals to Ole Miss), calling them "L-S-Pew." She also jokingly hurled corn dogs at the camera next to ESPN analyst Lee Corso, after Corso predicted Alabama to beat Ole Miss.
Watch the video above of Perry being one of the boys.
---