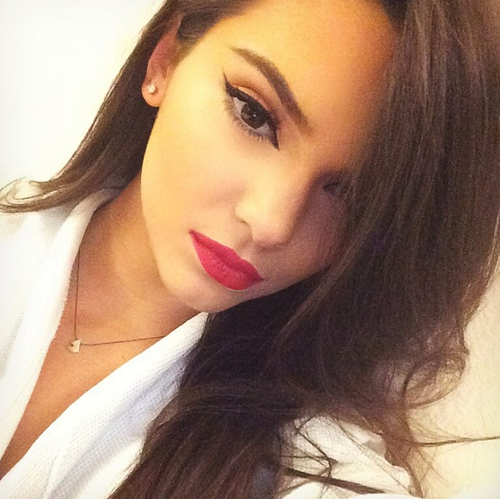 Rising to the top ranks of the most popular Kardashian is someone who technically isn't a Kardashian. Though thank goodness she still has the K in her name.
It's
Kendall
, as in Jenner -- the 18-year-old daughter of Kris and Bruce.
She's a model. She hangs out with Chris Brown. And her bestie is her sister Kylie. Hey, two out of three. But something is going to be a little different in the world of Kendall Jenner -- she's changing her name.
She no longer wants to be a Jenner. She's dropping her last name. And no, she's not adding Kardashian. That would be bananas. She's just Kendall. I suppose her name is uncommon enough that she can do such a thing. If her name was Kim, not so much. Kendall. Okay.
Apparently the beauty has already been going by just her first name for some time but the rest of the world is just finding out. She says it's mostly a model thing.
I did it last year at all the castings too! I only go by my first name.
When asked why, Kendall said, "It was just my choice." 
I wonder how her dad feels about that. I hope he's okay with it -- he's been through so much. He lost his wife and now his daughter has decided to ditch his name. Yikes.
What do you think of this name change and last name drop?
---