Molly Sims is waiting for a second child, and now she knows exactly that it will be a girl. We remind you that the model-actress already has a 2-year-old son Brooks.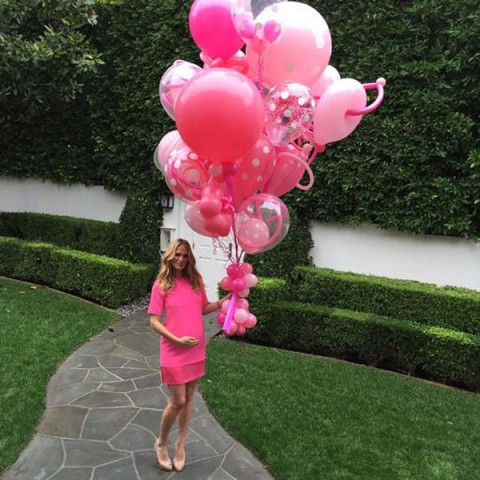 Views:
Rebecca Macatee
Molly noted that she's been "much more relaxed with this pregnancy" than she was with her first. "To be honest, I'm incredibly excited, slightly scared and a tiny bit anxious all at the same time. As this is my second time around the block, there is no fear of the unknown. I also think because I spend a lot of my day chasing Brooks around, there isn't as much time to truly wrap my mind around the fact that our lives will be turned upside down (in a good way!) very shortly."
Esther Lee
One of each! Molly Sims adorably announced on her blog on Monday, Jan. 5, that she's expecting a baby girl with her husband Scott Stuber.
---