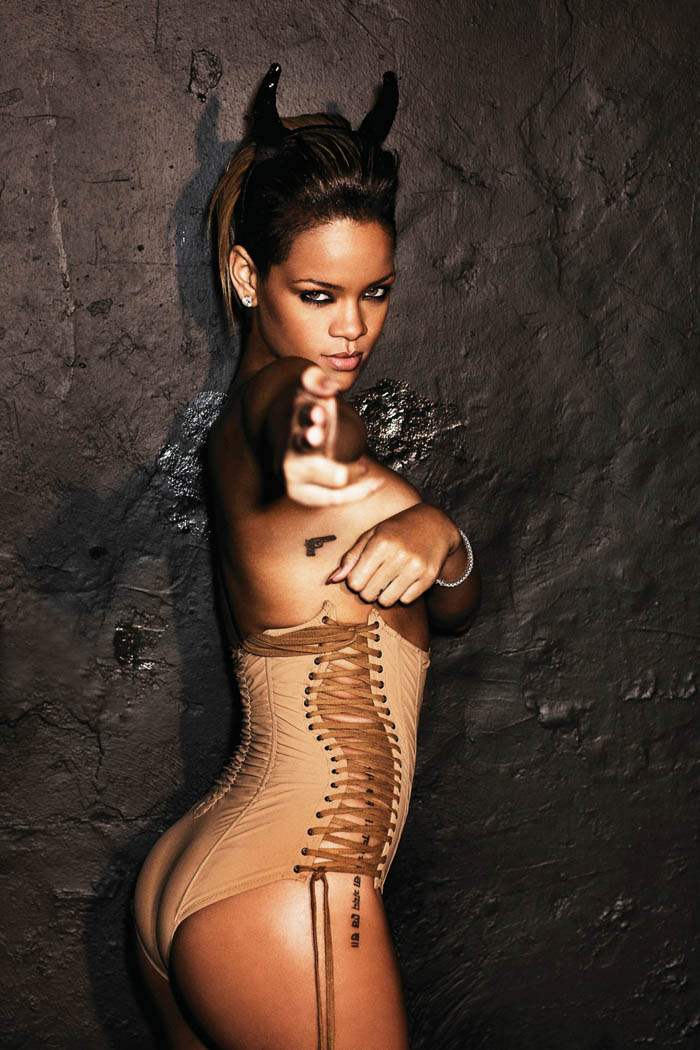 Rihanna is apparently "weak" when it comes to Chris Brown.
The singers started dating in 2008 but broke up in 2009 when it emerged Chris had assaulted the 26-year-old at the Grammy Awards that year.
They continued to date on and off until last year, when they broke up for good.
Chris, 25, started dating Karrueche Tran in 2012, but their relationship was called off several times and then rekindled. They are thought to have gone separate ways again recently and now he's apparently keen to make things up with Rihanna.
"Ever since he broke up with Karrueche, Chris has been texting Rihanna non-stop," a source revealed to British magazine Star.
"He just won't leave her alone.
"He keeps telling her that they are meant to be together, but she doesn't know what to believe. Her friends know that when it comes to Chris, Rihanna is weak.
"We're all telling her to think with her head and not with her heart, because Chris is bound to break it all over again."
Chris has also dealt with a spate of legal issues. He was released from prison in June, after being locked up in March for violating the rules of the rehab facility he was in.
Karrueche has previously spoken of how difficult she found her relationship due to Chris' past with Rihanna.
'I've never dated a celebrity before so it was very new to me, paparazzi and all that," she told Keke Palmer on her new talk show, Just Keke. 'And then, even the situation with Rihanna, you know the reason why people turned into this so much was because it's relatable. I have girlfriends, I have family who's gone through the same situation. It's the case of the ex. We all go through it, [but] in this case my boyfriend is a celebrity whose ex-girlfriend is an even bigger [celebrity]... so, I'm not only am I fighting a battle with her, I'm fighting a battle with her 14 million fans.'
---