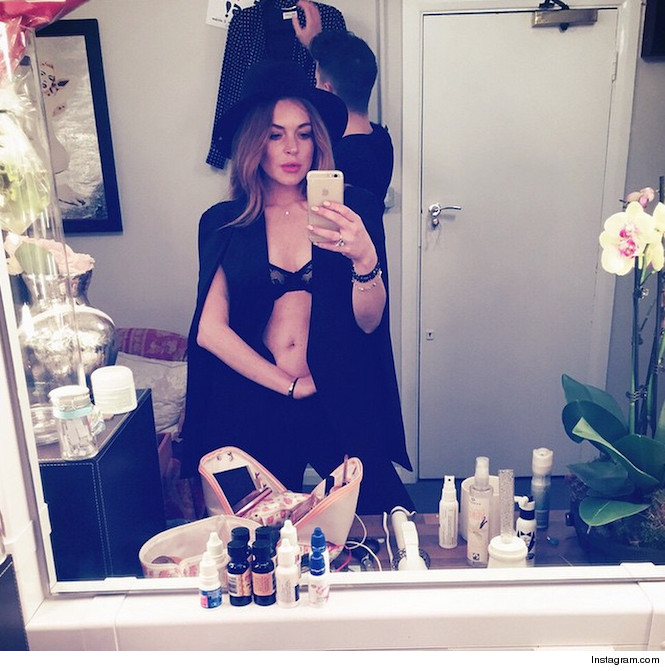 Look, we're so proud of Lindsay Lohan for getting her life back in order, for getting a regular acting job going with this "Speed-the-Plow" production in London. It's always lovely when someone manages to break her bad habits and starts becoming a productive member of society, and Lindsay has done that. But darn it, she just can't stop it with these ridiculous, attention-seeking selfies.

Lindsay posted that photo up there to her Instagram page, along with some sweet message of thanks to her supporters. And that's sweet and everything, but honestly, she couldn't put a shirt on before she did that? She's got her hat on, and her little coat, so you know this is intentional. Lindsay thought this through, this topless selfie, and doesn't that make you feel sad?

Lindsay's done some stuff, sure, but regardless, she's better than this. It's time for her to prove that.


---