Playboy has helped launch, sustain, and tarnish careers.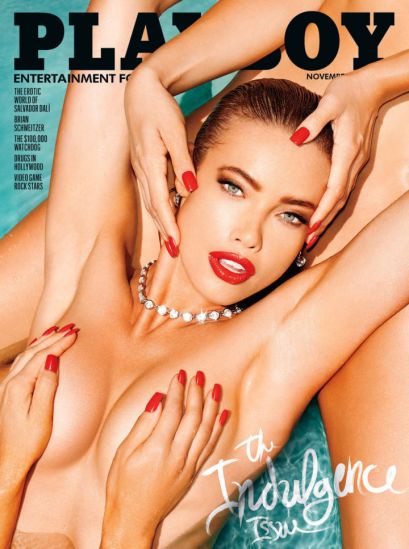 Stephanie Corneliussen
Playboy's November 2014 "Indulgence Issue" cover features actress and model Stephanie Corneliussen, who apperaed in 2013's "Hansel and Gretel: Witch Hungers." Okay, she's no Jennifer Lawrence, but she counts!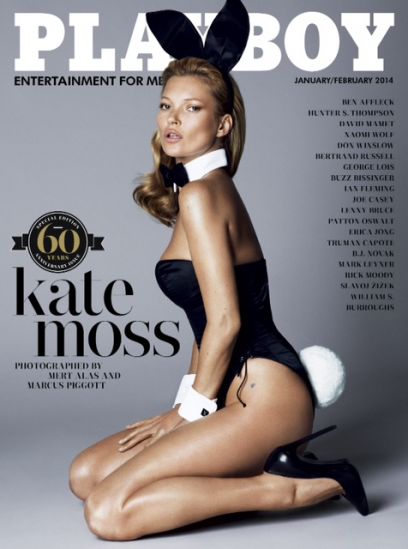 Kate Moss
Supermodel Kate Moss, 39, graced the cover of Playboy for their 60th anniversary issue. Playboy's editorial director said she was the perfect choice for the occasion.  "Having Kate Moss, a global icon and the most important supermodel of the past 25 years, appear on our cover makes this issue the perfect way to launch Playboy's next 60 years." (Playboy)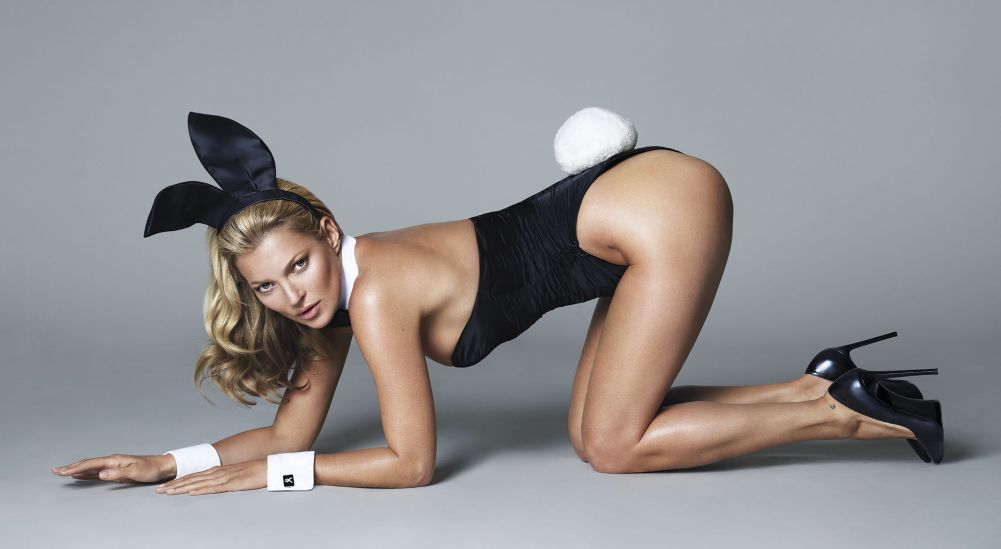 Kate Moss
The supermodel apparently lost her contact lens when posing for Playboy's 60th anniversary January/February 2014 issue. Hate it when that happens. (Mert Alas and Marcus Piggott for Playboy)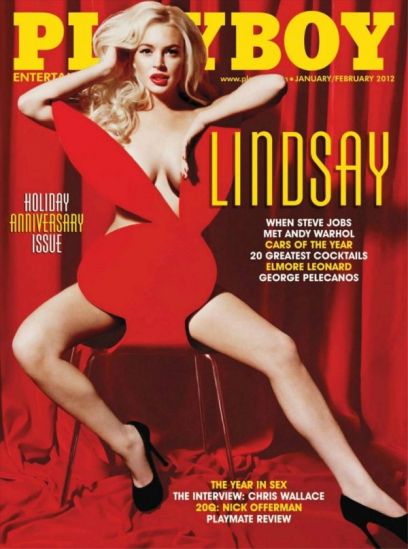 Lindsay Lohan
The starlet launched her career revamp with a cover shoot for Playboy in their January/February 2012 issue. "Knowing yourself and your body is so important," she told the mag. "Because it gives you confidence, and in life, women need confidence. It's a very male-dominated world to begin with, so knowing yourself and being comfortable with your body is an important thing for me as a woman."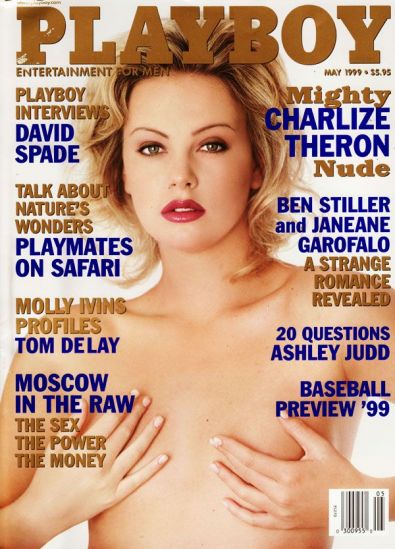 Charlize Theron
Charlize was still making a name for herself in the late '90s with movies like "The Devil's Advocate." So in order to garner even more attention, the gorgeous star posed for the adult mag in May 1999.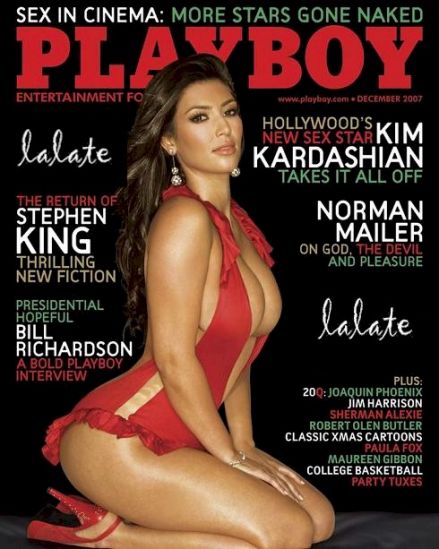 Kim Kardashian
After her sex tape scandal, Kim posed for Playboy during season one of E!'s "Keeping Up With the Kardashians."    (Playboy)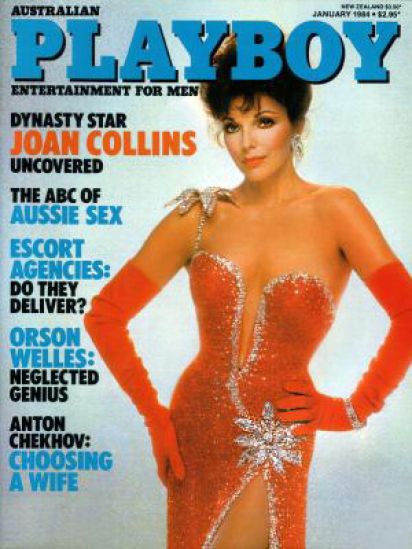 Joan Collins
In 1983, a year after her "Dynasty" co-star Linda Evans appeared on Playboy's cover, actress Joan Collins busted the myth that blondes have more fun, posing in a va-va-voom red dress. (Playboy)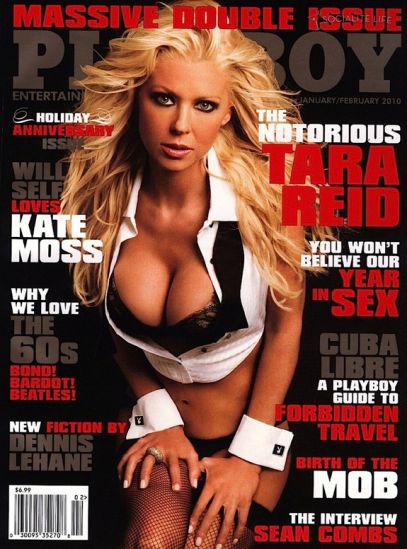 Tara Reid
Tara Reid chose Playboy to prove that years of bad plastic surgery had been cleared up... by years of good plastic surgery! Fox411: Tara Reid equates bad plastic surgery to losing a limb. (Playboy)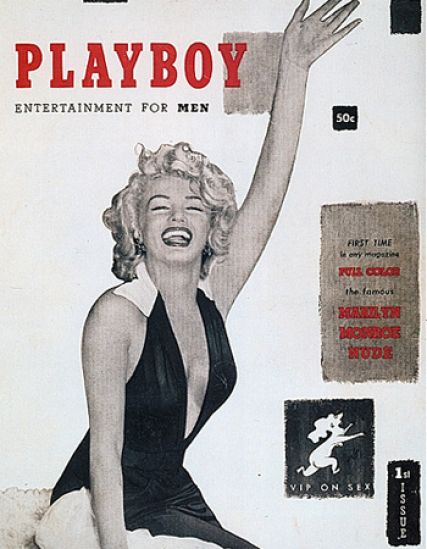 Marilyn Monroe
The world's most renowned sexpot, Marilyn Monroe, faced heavy criticism for wearing a dress with a neckline cut almost to her navel at the Miss America Parade. An image from the event was later used on the cover of the first edition of Playboy in December 1953 with a nude photo of the screen siren inside the magazine. (Playboy) (Playboy Magazine)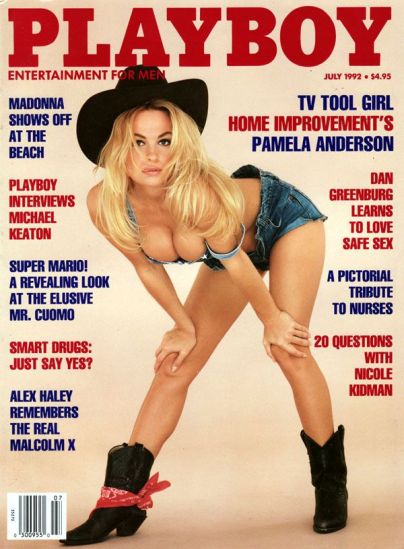 Pamela Anderson
Here's another one of Pam's many Playboy covers. This one was from the July 1992 issue.    (Playboy)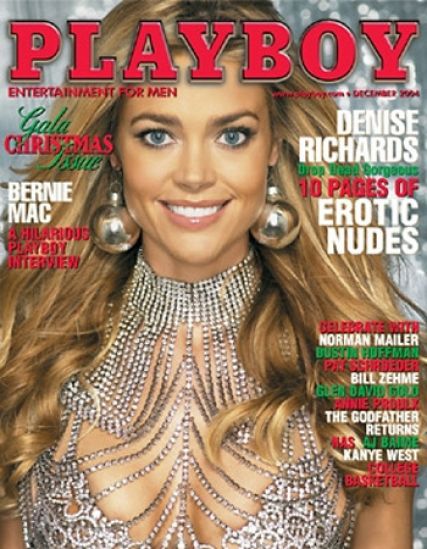 Denise Richards
Denise Richards bared all for the December 2004 issue, just five months after giving birth. A new record! (Playboy) (Playboy Magazine)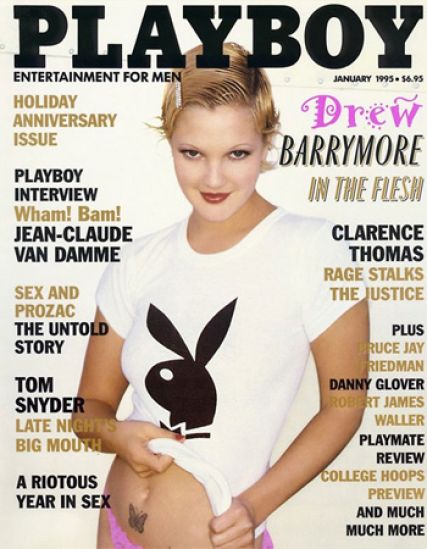 Drew Barrymore
Former kid star Drew Barrymore has never been shy about stripping down, and did just that for the January 1995 issue of Playboy. She probably wanted to show fans that she's not a kid anymore. Point taken. (Playboy) (Playboy Magazine)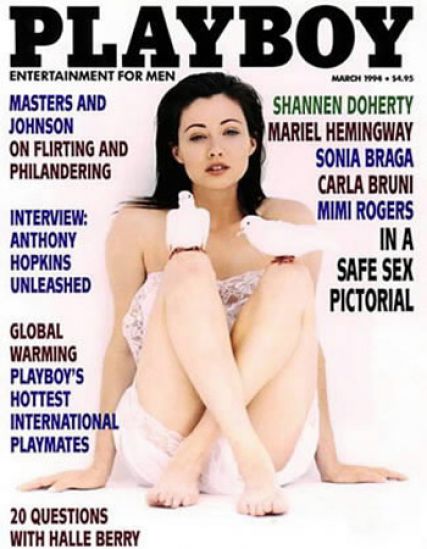 Shannen Doherty
It came as no surprise when bad girl Shannen Doherty did a spread for the magazine in March 1994. She was featured a second time in the Dec. 2003 issue with a 10-page pictorial. But by then, nobody really cared. (Playboy) (Playboy Magazine)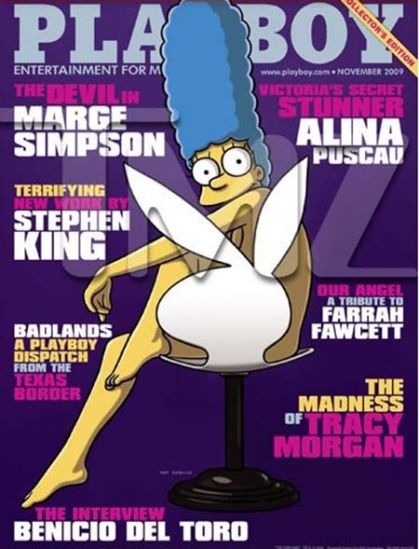 Marge Simpson
The star of the long-running "The Simpsons" chose Playboy to prove that cartoon characters can be sexy, too. (Playboy)
---