Christina Aguilera posted the first picture of her daughter, Summer Rain, on Sunday. It seems to be girl wants is to be a pop star like her mommy. It looks like she's prepared to take the spotlight at just 5 months old.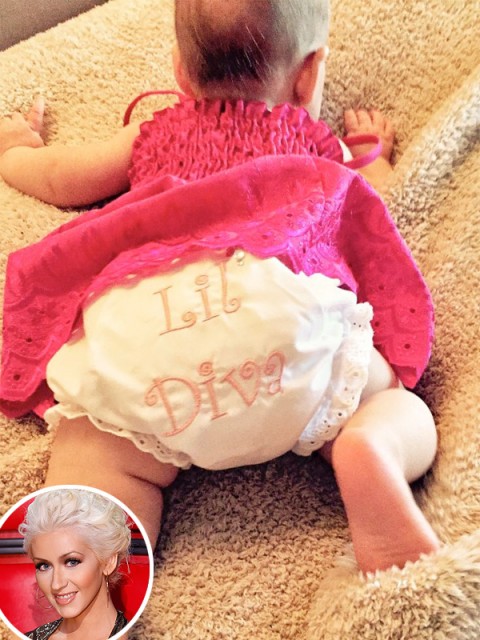 Views:
Michele Corriston
Summer's definitely got her mother's glamorous style down — let's see if she inherits those pipes!
people.com
pat f
Stupid name to give a kid. I realize that as a wealthy person she can pretty much do whatever whenever she wants. But really why name you kid something dumb like that. Think of the hardships they can face growing up with a name like that.
eonline.com
cornflakegirl
Summer is cute, but Summer Rain as a combo, it makes me think of the kind of name a company might give to a shade of paint!
usmagazine.com
---