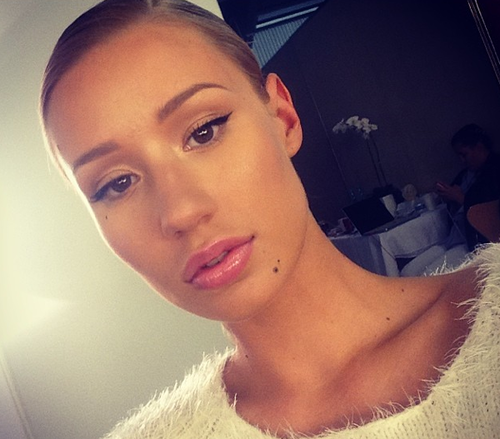 This past weekend, a photo of a totally makeup-free Iggy Azalea made its way around the Internet and, apparently, caused quite a stir.
While some of us thought she looked fresh-faced and really young -- seriously, I still can't get over her flawless skin -- others, well, didn't seem to appreciate Iggy's natural look quite as much. Which is fine. Beauty is subjective. Maybe Iggy is not your cup of tea. Whatever, right?
But one celebrity took things a little too far. Rapper Snoop Dogg posted a mean-spirited photo to his Instagram that pokes fun at the star and what he really thinks she looks like without mascara and lipstick. And instead of ignoring his dumb post, Iggy lashed back on Twitter, sparking what has to be one of the strangest celeb feuds to date.
So, first the Snoop post that started it all. Here's the photo of what looks like an Albino woman sporting blonde dreadlocks who I guess he believes resembles a makeup-free Iggy: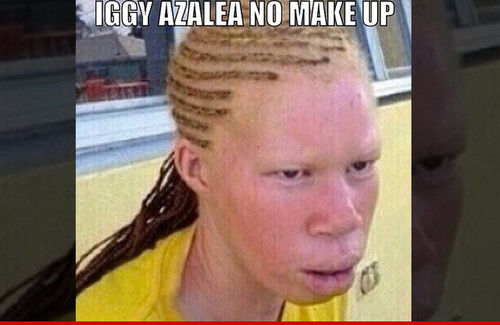 Childish. Dumb. Silly. But Snoop isn't known for being a philosopher, right? We aren't all stunned that he would do something like this, are we?
But Iggy was hurt. So hurt that she took to Twitter and posted, "why would you post such a mean pic on insta when you send your body guards to ask me for pictures every time we are at shows. I'm disappointed you'd be such an ass for no reason."
Iggy has since deleted her post. Snoop still has his up.
While I can understand why Iggy would be upset, she should probably just take the high road here. For some reason, lots of men feel it's their duty to let women know their positive or negative thoughts on their physical appearance. Snoop sounds like a middle school kid desperate for laughs, and the best thing we can do is ignore it and not give it any more attention.
I'm sure Snoop just thought this was funny. But if it hurt Iggy's feelings, and clearly it did, the classy thing to do would be to take it down and offer a quick, "Hey, sorry about that -- bad call on my part."
Do you think Snoop's post was offensive or is Iggy being too sensitive about it?
---