Sunday morning Beyoncé, 33, shared an Instagram in which she is buried up to her neck in sand while daughter Blue Ivy, 3, appears to be playing beside her. But the sweet snap has a surprise: a sandy mound atop star's belly.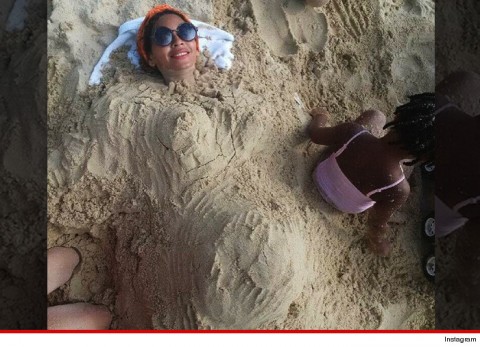 Views:
Michelle Tauber
The photo comes just after Blue Ivy celebrated her third birthday on Jan. 7 with a party that included ice sculptures and a rainbow cake.
Editor
There's no caption with the picture so the rumours have not officially been confirmed, but it does have us wondering why would they sculpt that kind of a bump if they weren't trying to break the news?
Kaitlyn Laurie
Why else would Bey make a baby bump out of sand... Right?
---