The Oxford Dictionary named "selfie" as word of the year. And what a year it has been for the selfie, a new craft honed to perfection, and none have perfected the art better than some of our favorite celebrities.
We've seen them hamming it up for the camera in various states of undress, costumes and facial expressions. And many of the pictures aren't too far from many of them before the fame.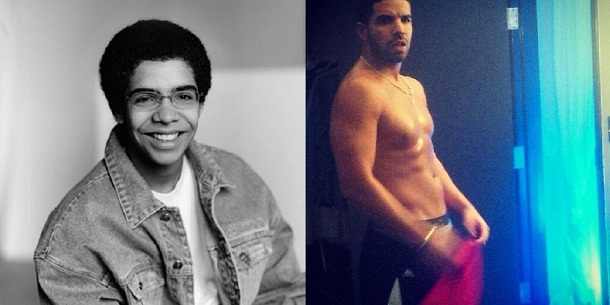 Drake
Rapper Drake has posted up a storm on his Instagram (IG name:champagnepapi) in 2013. He's documented the release of his latest album Nothing Was The Same, subsequent tour and poked fun at himself through memes and Degrassi jokes. However, a collective swoon from womankind came when he posted a sexy shirtless selfie. Let's hope there's more where that came from in 2014.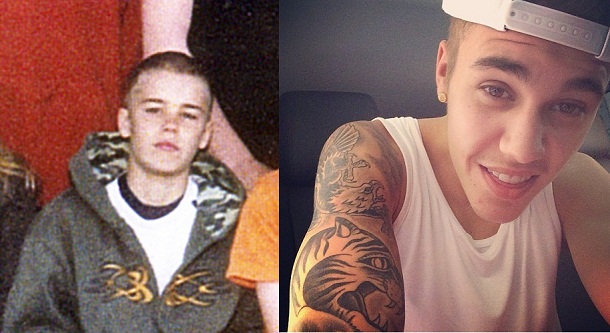 Justin Bieber
Justin Bieber has a rough year and that's not judging from the many emo selfies he posted on his Instagram. He nursed a broken heart from his breakup with Selena Gomez and went through multiple controversial antics ranging from run ins with photographers and a rumored brothel visit in South America. However, don't let that detract from his excellent Music Mondays–a weekly song release which is chronicled in the album Journals only available via ITunes until January 9, 2014.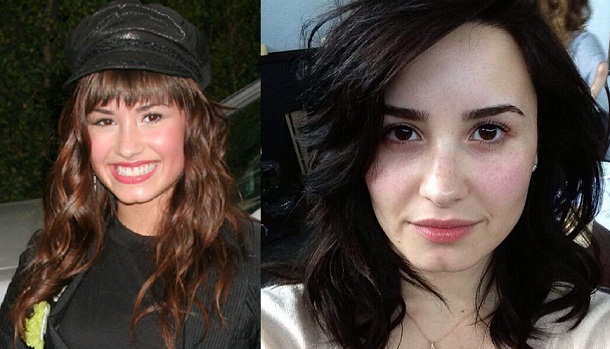 Demi Lovato
The gorgeous Demi Lovato has served as an inspiration to many in 2013 with her frank talk about her struggles with addiction and eating disorders. She's also been busy publishing a book, serving as a judge on X-Factor, releasing her fifth album Demi AND a guest arc as Santana's love interest on Glee. Our new 2014 resolution: take a page from Demi's work ethic book.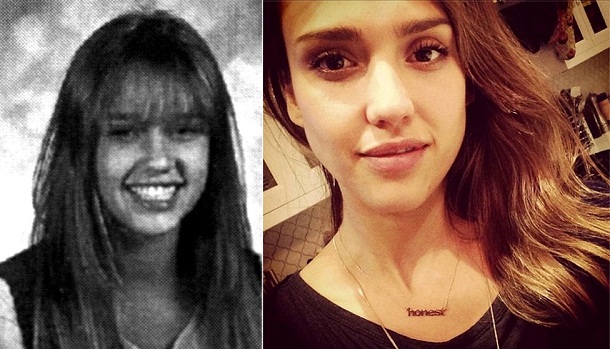 Jessica Alba
It's a little hard to tell the difference between Jessica Alba now and in high school. The flawless actress was in a couple film projects this year including A.C.O.D. with Adam Scott. She founded The Honest Company–a collection of toxin-free products including cleaning supplies and beauty products.
Kim Kardashian
It appears that Kim has always had a preference for the white bikini. Who can blame her if she looks like that in one! Kim took to Instagram to show off her post-baby body inspiring Kim's fiance, Kanye West, to
 Beyond getting engaged and having North West (one of the cutest celeb babies), Kim's stayed busy with her reality show and many business ventures.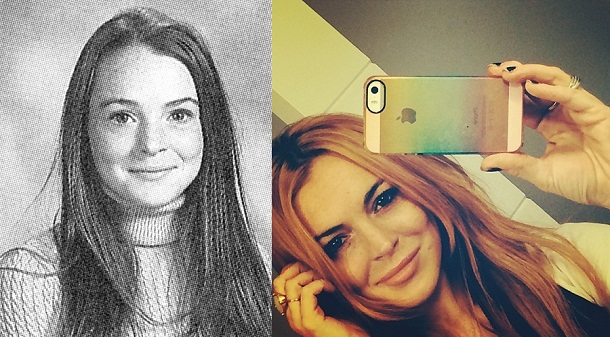 Lindsay Lohan
It's wonderful to see Lindsay Lohan happy and healthy. The troubled starlet spent part of 2013 in rehab. She had a couple small roles inScary Movie 5, FX show Anger Management and Eastbound and Down. She starred in the erotic thriller The Canyons, while the movie was panned, Lohan received praise for her role. She's set to do a reality docu-series for OWN in 2014. Judging from her Instagram, she might also be recording some new music. Let's hope 2014 is Lindsay's triumphant return!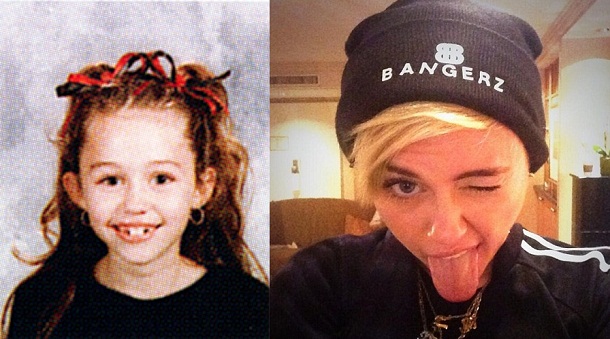 Miley Cyrus
Miley Cyrus twerked her way into cementing 2013 as HER year. The pop star constantly courted controversy with skimpy outfits, racy videos and capped it with a VMA performance with Robin Thicke and a foam finger. Despite her much-talked-about persona, Miley's Bangerzended up on many best of 2013 lists. She'll be touring in 2014 to support the album. We're expecting many more tongue-sticking-out selfies in the new year.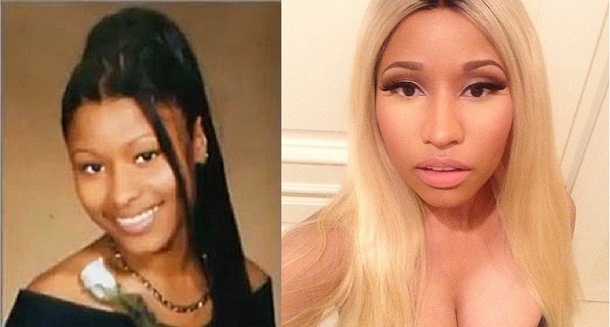 Nicki Minaj
Nicki Minaj might be the queen of the selfie–the more provocative the better. While Nicki didn't release a new album this year, she was all over the place making cameos in songs by Chris Brown and Ciara. 2014 aims to be a big year for Nicki–she's releasing a new album and her first film role in The Other Woman alongside Cameron Diaz hits screens.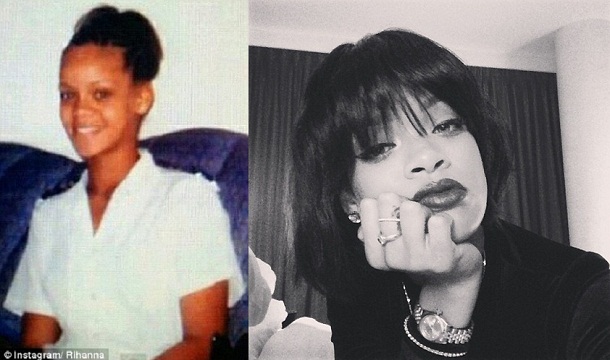 Rihanna
If you aren't following Rihanna on Instagram, you are missing out. The singer documents her travels, fabulous ensembles and occasional strip club ventures. She spent 2013 on tour for her albumUnapologetic, made a cameo in This Is the End and made the hottest music video known to mankind for "Pour It Up."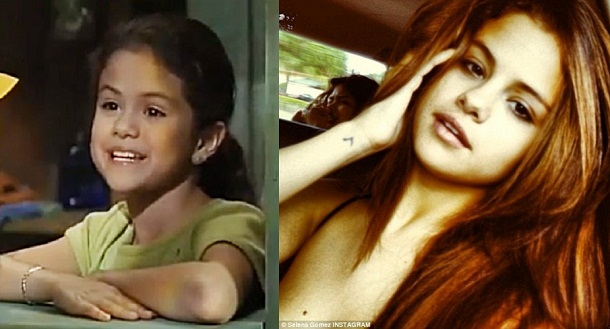 Selena Gomez
Selena Gomez (BFF of fellow selfie taker Demi Lovato) had a huge year in 2013. She released her album Stars Dance which debuted at number one on the Billboard chart. She also toured around the world to promote the album. With the releases of the much talked aboutSpring Breakers and Getaway, she also established herself as a fashion force. But with this selfie, Selena proved that she's still insanely gorgeous without a stitch of makeup.
Gwen Stefani
Gwen Stefani's perfect face hasn't changed much from her high school days. Gwen was originally going to tour with her band No Doubt to promote their first album in nearly a decade Push and Shove.However, that got postponed to focus on making their seventh studio album. Gwen's also pregnant with her third child with husband Gavin Rossdale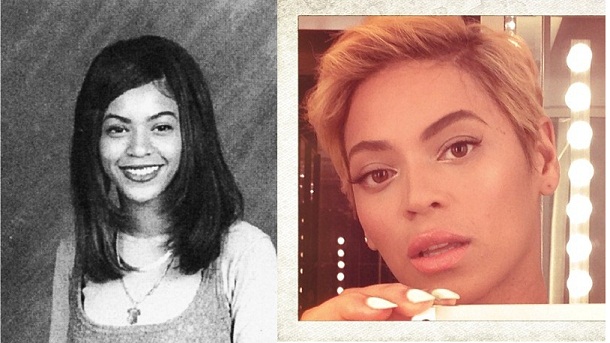 Beyonce
While we already knew that Beyonce is queen of everything: Instagram, Tumblr, Life–she managed to even one up herself by dropping a secret "visual" album Beyonce two weeks before Christmas. Bow down to the queen.
---