It seems not everyone in Hollywood is a fan of the Kardashian Klan — and they have no problem expressing their dislike for the reality stars.
Click through the gallery below to see which stars have dissed the famous fam!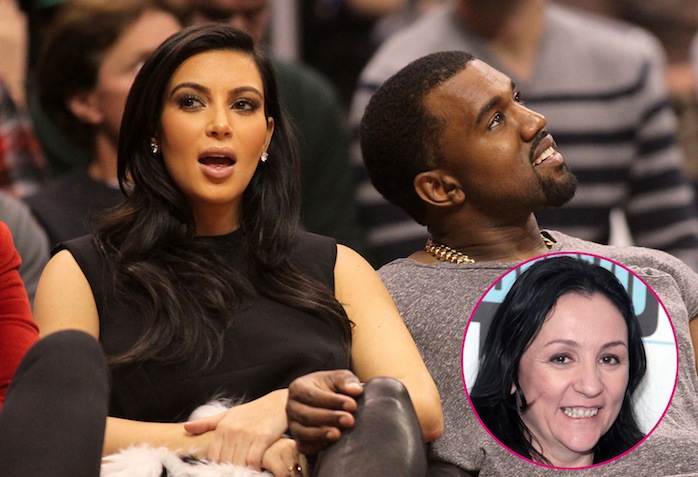 Kelly Cutrone
In a recent interview with Daily News' Confidenti@l, she said, "I don't think there's one person who really works in the fashion industry who gives a flying f— about Kanye West." She also dissed Kim Kardashianby saying, "The truth of the matter is that Kim Kardashian is not doing anything fresh in fashion, either. She's not getting into the nitty-gritty, super avant-garde players. She's not even wearing [Vivienne] Westwood yet."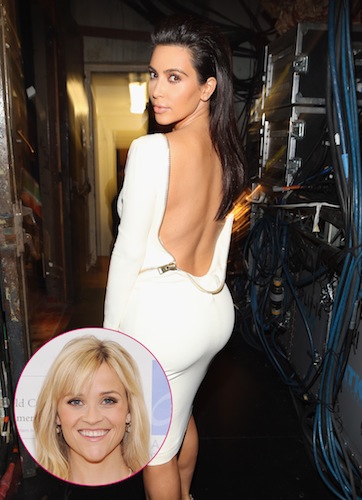 During her acceptance speech at the 2011 MTV Movie Awards Reese said, "When I came up in this business, if you made a sex tape, you were embarrassed and you hid it under your bed and if you took naked pictures of yourself on your cell phone, you hid your face." Although the actress didn't directly name Kim, it's pretty clear that at least part of her speech is aimed at the reality star's claim to fame.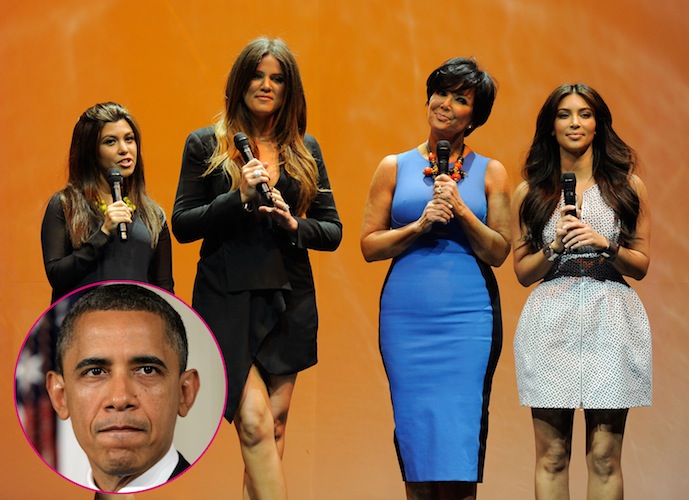 Barack Obama
When the first lady spoke to iVIllage, she shared the following about her husband's opinion of the Kardashian klan: "When it comes to the time that daughters Sasha and Malia spend watching television, Barack really thinks some of the Kardashians - when they watch that stuff - he doesn't like it very much." Barack has also reportedly banned all of the Kardashian reality shows from the White House.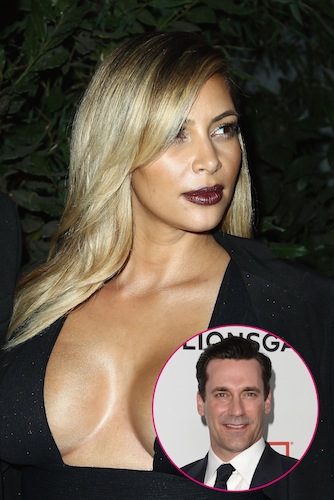 Jon Hamm
The Mad Men star is no stranger to expressing his dislike for Kim Kardashian. He once called the reality star a "f—ing idiot." When he was asked if he wanted to be a sex symbol in Hollywood he again dissed Kim by saying, "Who cares, when it's reduced to just that? You might as well be a Kardashian and have a sex tape."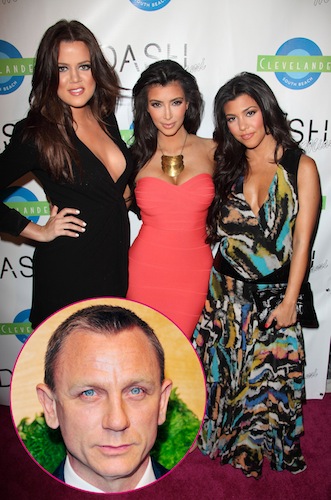 Daniel Craig
In an interview with GQ, Daniel called the Kardashians "f—king idiots." He added, "You see that and you think what, you mean all I have to do is behave like a f—ing idiot on television and then you'll pay me millions. I'm not judging-well, I am obviously."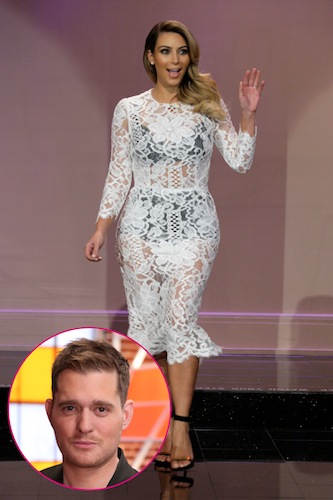 Michael Bublé
At a concert in 2011, Michael announced to the crowd, "Ladies and gentleman, I have a very special guest. Please welcome Kim Kardashian." When the audience let out a collective gasp, the singer responded with, "Nah, just f—ing with you! That b—ch isn't coming on my stage."
Jonah Hill
Jonah is clearly not a fan of the famous fam. He was once quoted as saying, "The fact that the Kardashians could be more popular than a show like Mad Men is disgusting. It's a super disgusting part of our culture, but I still find it funny to make a joke about it."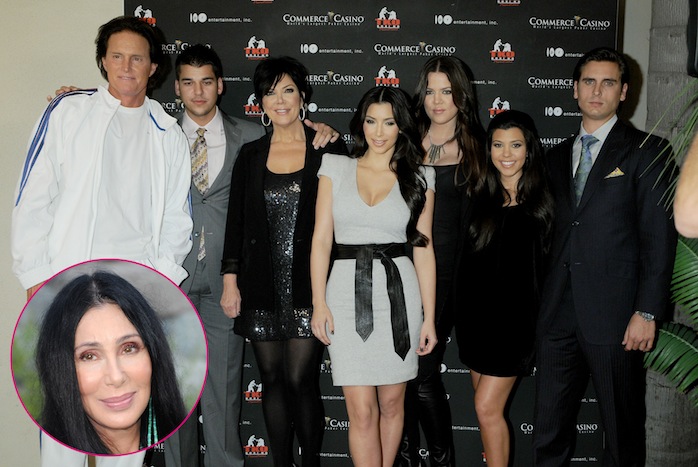 Cher
The iconic singer once took to Twitter to rant about how much she disliked the Kardashians by saying, "I don't watch reality! Never saw a Kardashian but these B****es should be Drop kicked down a freeway! Not kidding!"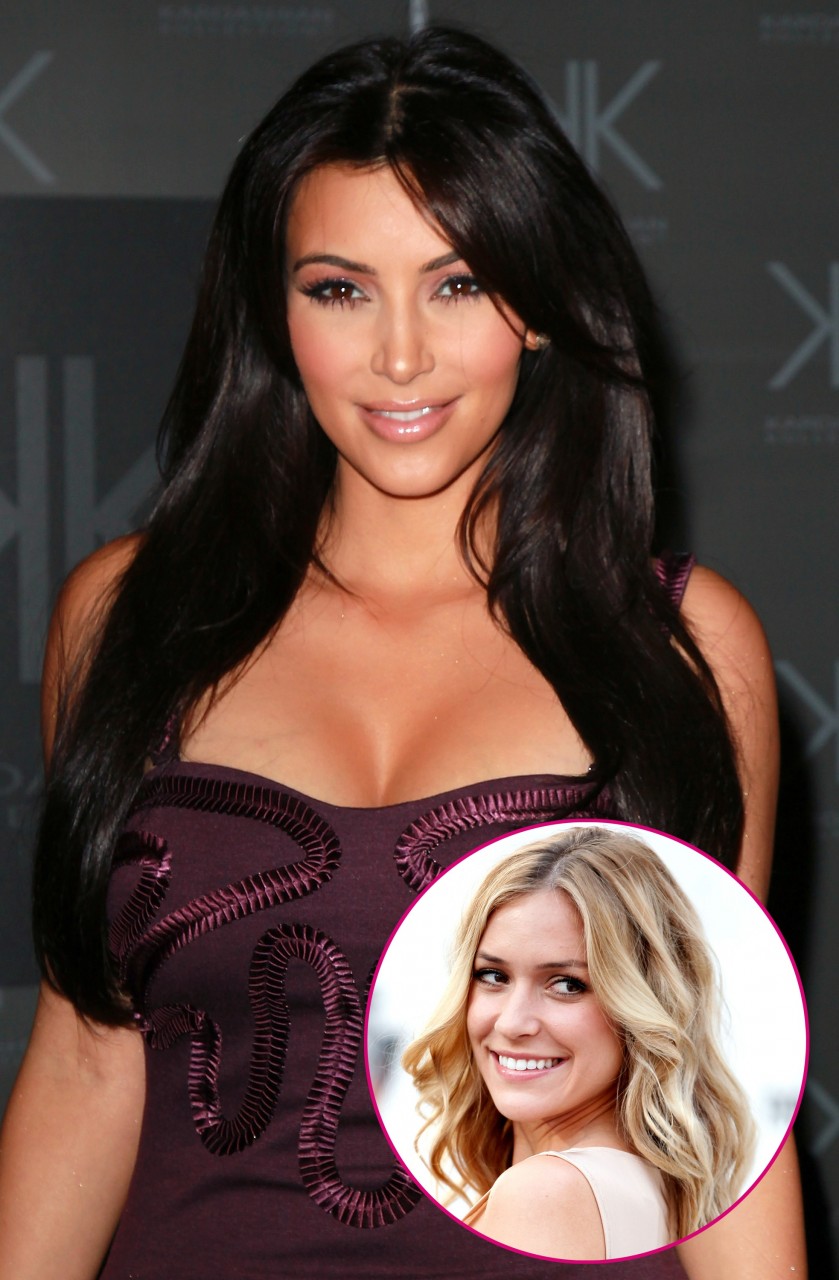 Kristin Cavallari
The Hills star was NOT amused when the rumor-mill claimed she had hooked up with Kourtney Kardashian's longtime boyfriend Scott Disick. When the family didn't deny the rumors, Kristin slammed the Kardashians on an appearance with Jay Leno, by saying, "I just think, what convenient timing for them with their show premiering next week. With everything that's going on for Kim, I feel like they're trying to take the heat off her. When there's a big story like that, they always call you and ask if you want to comment and clearly none of them denied it. It's disrespectful to me and Jay, and I think it just says a lot about their character."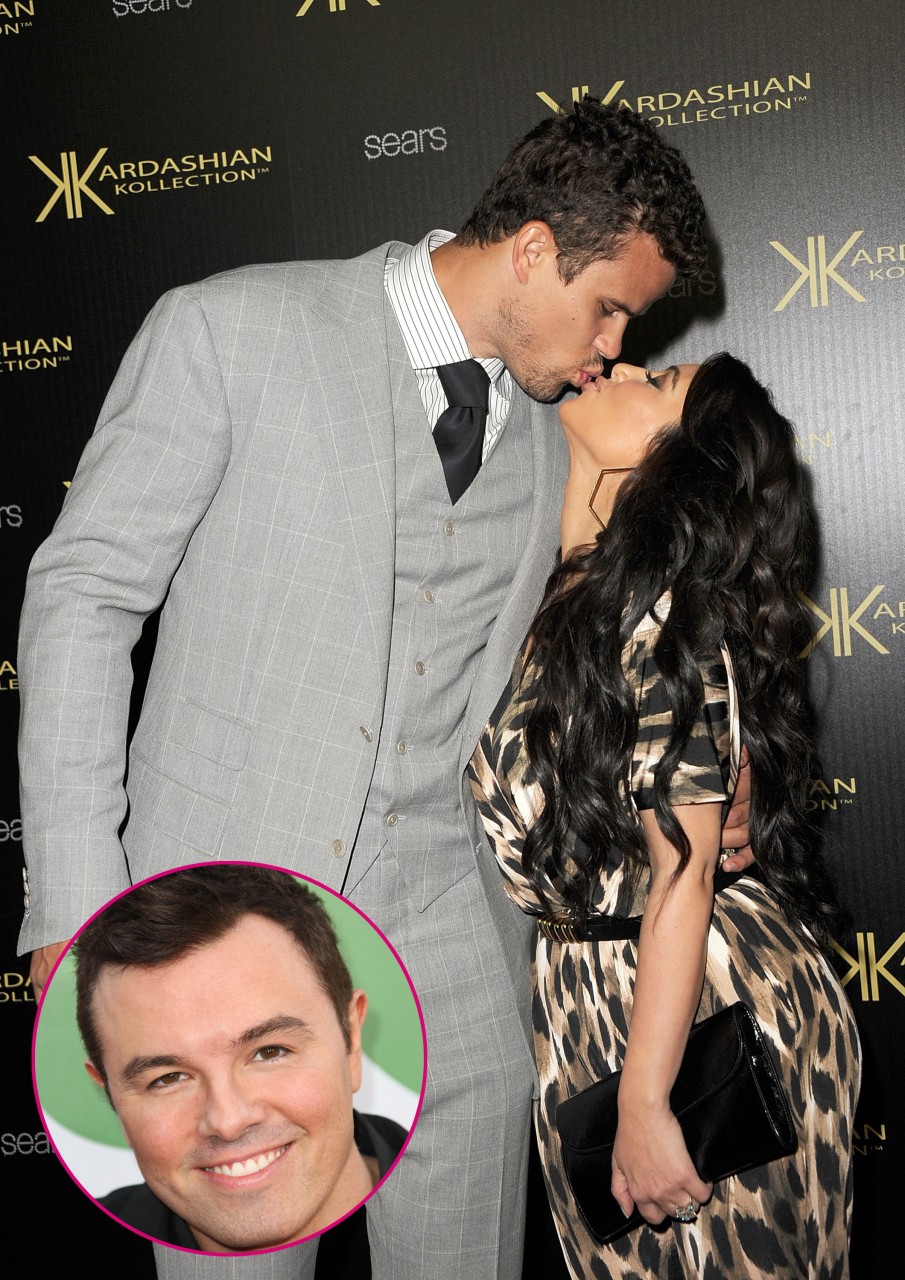 Seth MacFarlane
The comedian once tweeted, "The booming voice of James Earl Jones announcing 'This is CNN' followed by coverage of Kim Kardashian's wedding is America in decline." BURRRRNNN.
---