Saly Greige, Lebanese Miss Universe posted photo with Miss Israel, Doron Matalon during preparations for the Miss Universe competition in Miami (it will be Jan. 25). Now Saly has come under fire in her country. Lebanon and Israel have technically been at war since 2006.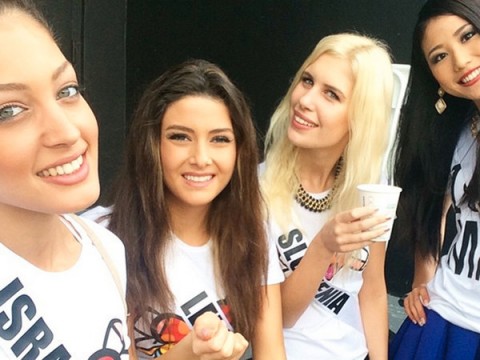 Views:
Carrotthebunny
Generally speaking, any selfie annoys me.
people.com
Editor
Some Lebanese have demanded on social media that Ms Greige lose her title for contact with a citizen of the enemy state.
telegraph.co.uk
Editor
The Lebanese risk prison if they call or travel to Israel and all Israeli products are banned in Lebanon. "Since the first day of my arrival to participate to Miss Universe, I was very cautious to avoid being in any photo or communication with Miss Israel, who tried several times to take a photo with me," Greige said.
newsamericasnow.com
---