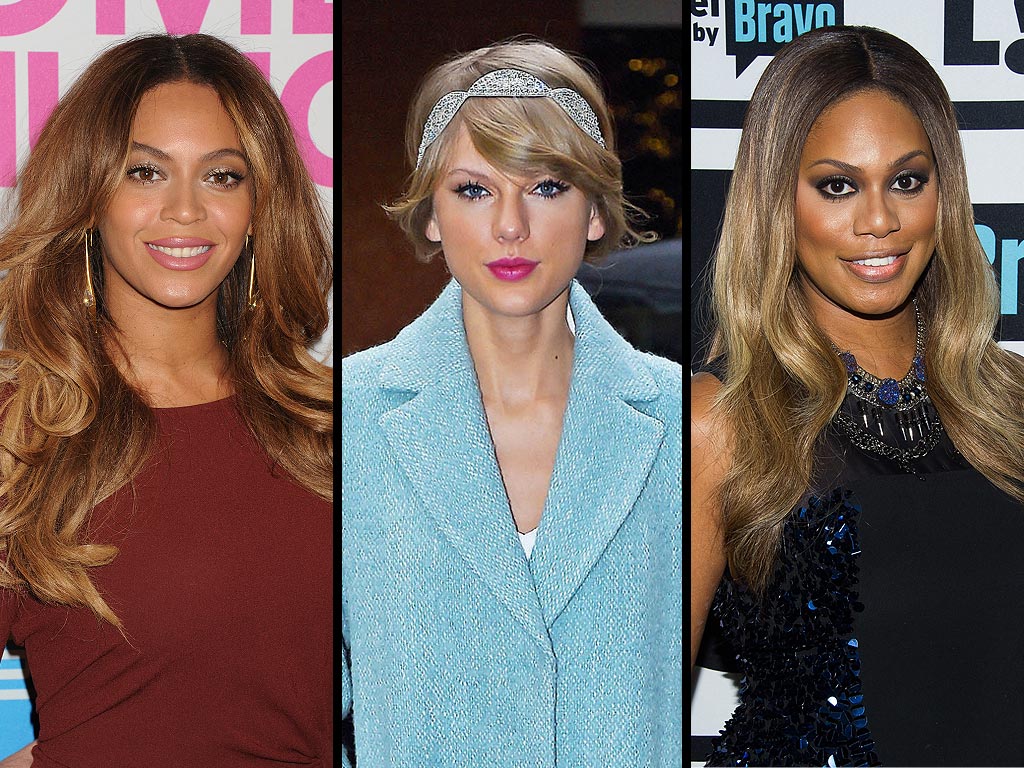 Santa's not the only one with a list!

DoSomething.org, a non-profit for young people and social change, has come out with its seventh annual "Celebs Gone Good" list, where the group recognizes the year's top celebrities who use their star power to help others.
The 2014 list's top five spots feature this year's biggest feminists.
T
aylor Swift
holds the number one spot for the third year in a row. The
1989
singer donated all proceeds from the sale of her single "Welcome to New York" to New York City Public Schools.
Laverne Cox
came in second place for her work with the transgender movement. The feminist icon made history as the first openly transgender person to be nominated for an Emmy.
Beyoncé
and
Miley Cyrus
used the 2014 Video Music Awards to make a difference. Queen Bey took the third spot for her groundbreaking performance, where the word "feminist" flashed behind her in big bold letters, while Cyrus brought attention to youth homelessness during her acceptance speech for video of the year.
Emma Watson
sparked a conversation about feminism after her speech at the United Nations.
Other stars who made the list are
Chris Pratt
, who melted our hearts when he visited a children's hospital dressed as Star Lord, and
Justin Bieber
who granted over 200 wishes for the Make-A-Wish Foundation.
For the very first time, this year's list honors Internet celebrities who are using their platform to give back. Chosen by fans, the list includes Markiplier, Lilly Singh, Connor Franta, Taylor Caniff and Nathan Zed. Also new this year is a list of "Celebs to Watch in 2014," which features Becky G, Bethany Mota, R5, Shawn Mendes and Troye Sivan.
The 2014 "Top 20 Celebs Gone Good" list:
1.
Taylor Swift
2.
Laverne Cox
3.
Beyoncé
4.
Miley Cyrus
5.
Emma Watson
6.
One Direction
7.
John Cena
8.
Shonda Rhimes
9. Tyler Oakley
10.
Chris Pratt
11.
John Legend
12.
Olivia Wilde
13.
Kerry Washington
14.
Zendaya
15.
Demi Lovato
16.
Lupita Nyong'o
17.
Amy Poehler
18.
LeBron James
19.
Mindy Kaling
20.
Justin Bieber
---