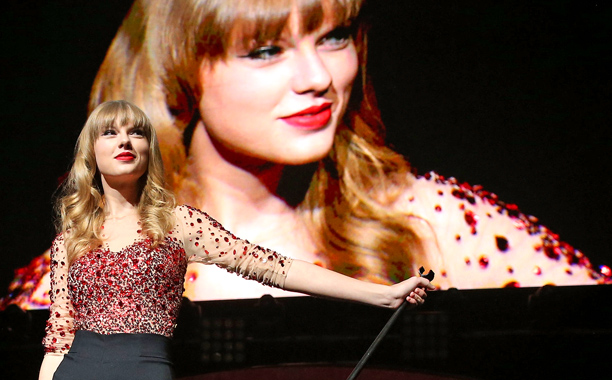 If there's one thing Democrats and Republicans can see eye to eye on, it's Taylor Swift
That is, according to data collected by Facebook.
Facebook analyzed pages that were liked by people who had liked campaign pages for people running for governor, for the U.S. Senate, and for the U.S. House. Whereas Democratic supporters disproportionately liked The Beatles and Republicans liked George Strait, Swift landed in the middle along with the licks Elvis Presley, Metallica, and AC/DC. Everyone can agree that "haters gonna hate hate hate hate hate," it seems.
The power of Swift is not to be underestimated: Billboard reported today that sources are predicting that 1989 will sell at least one million copies in a week.
---