It's no secret that Miley Cyrus, who recently cancelled a tour date after being hospitalized, lives for the spotlight. Some things are best left to the imagination. But based on this recent crop of photos, it's safe to say that's not Miley Cyrus' motto.



Lately it seems the 21-year-old singer is far more comfortable in her birthday suit than most. Between her twerktastic VMAs performance, her now infamous naked Wrecking Ball music video, topless selfies and a slew of nude magazine photo shoots, the girl's got serious gams—and the whole world knows it.
Miley's recent antics even prompted fellow musician Sinead O'Connor to write an open letter to the songstress saying the music industry "will prostitute you for all you are worth, and cleverly make you think it's what YOU wanted." Harsh words that we're pretty sure the sledgehammer-kissing star won't be heeding anytime soon.
Despite all of the rumors saying that ex-fiance Liam Hemsworth is reportedly worried about the singer, it doesn't look like she's going to be slowing down anytime soon. In fact, judging by her revealing costumes on her 'Bangerz' tour and her recently released (and incredibly raunchy) concert video "Miley Cyrus: Tongue Tied", we're pretty certain she's only just getting started.
How much longer before Miley bears it all in Playboy? Your guess is as good as ours. Until then, here are twelve of her raciest photos yet.
What do you do if you get sunburn where the sun doesn't shine? If you're Miley Cyrus, you post it for the world to see.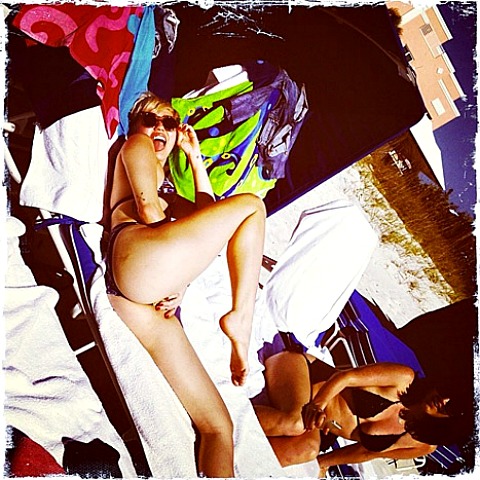 In the March issue of W Magazine, Miley brought her A game, giving the camera her best sultry pout behind a conveniently placed pillow.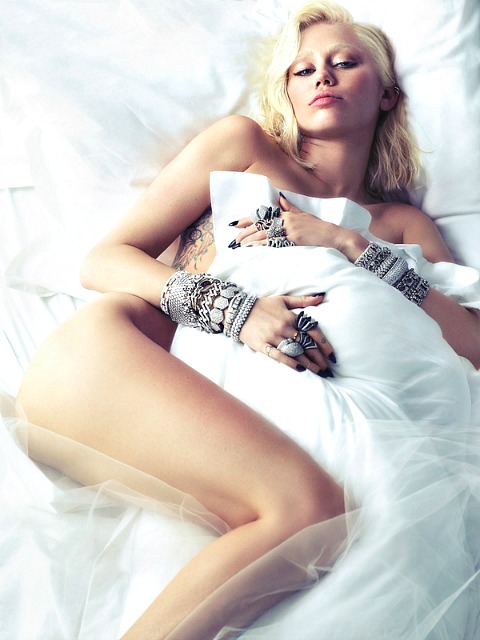 In the same photoshoot, Miley said goodbye to her sweet Disney days in an ultra revealing cut-out body suit
.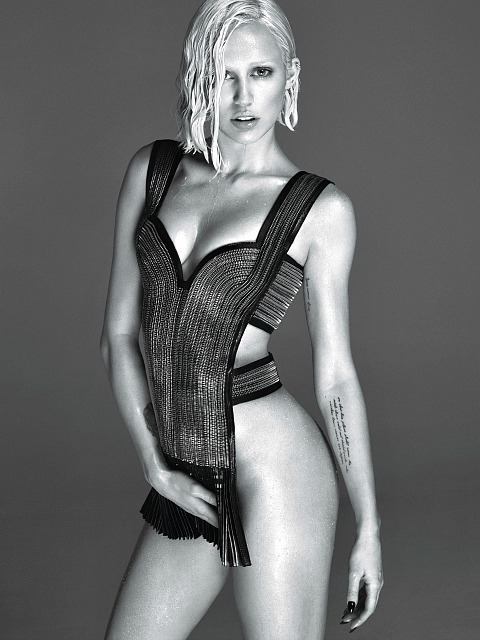 When it comes to sexy selfies, Miley is a pro. All other instafanatics need not apply
.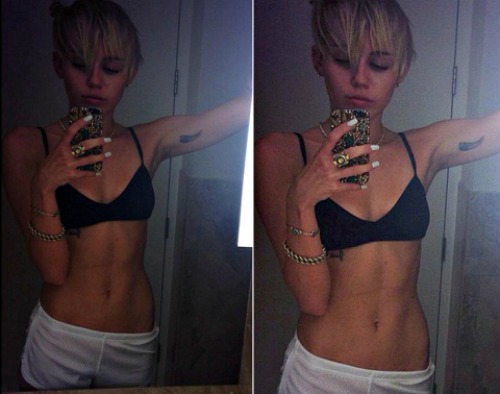 This shot by Terry Richardson is the racier version of Miley's nude-in-the-sheets photo shoot for Vanity Fair a few years ago. Miley's definitely grown up since then, that's for sure.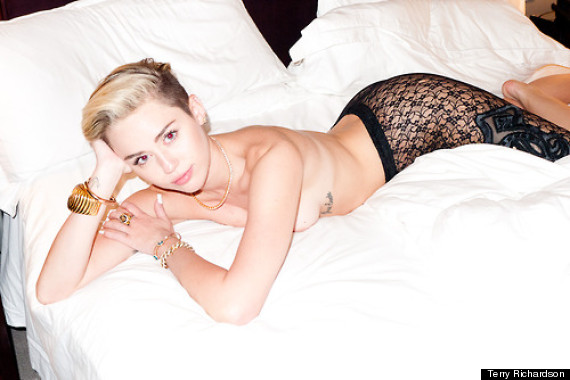 Speaking of, here's the Vanity Fair photo of Miley with a strategically placed white bed sheet. The singer was just 18 when she posed for this one, and though it was mighty racy at the time (she even apologized to fans!), it's pretty tame compared to this year's crop of photos.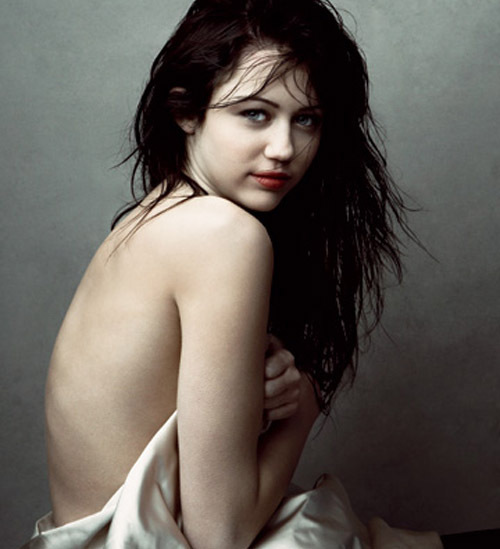 Here's another from her photo shoot with Terry Richardson. We just pray the front and back thong leotard doesn't become a trend (uh, ouch!). Other notable images from the collaboration included a mirror make out sesh and--you guessed it--some tongue action.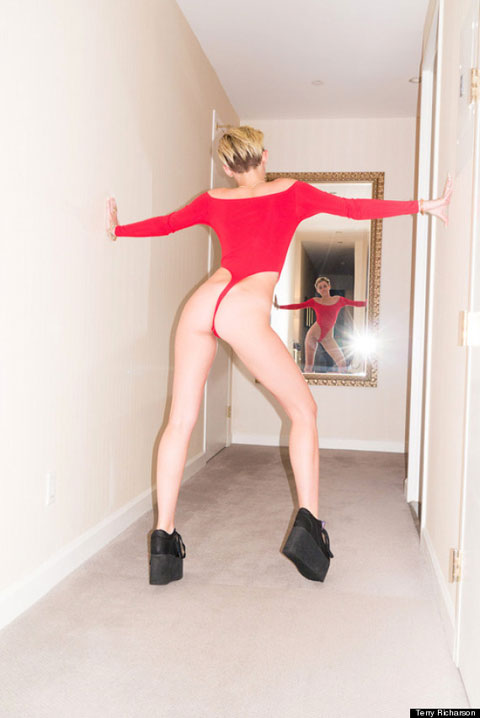 Earlier this summer, Miley released this provocative photo as the cover art for her single and mega-hit "We Can't Stop."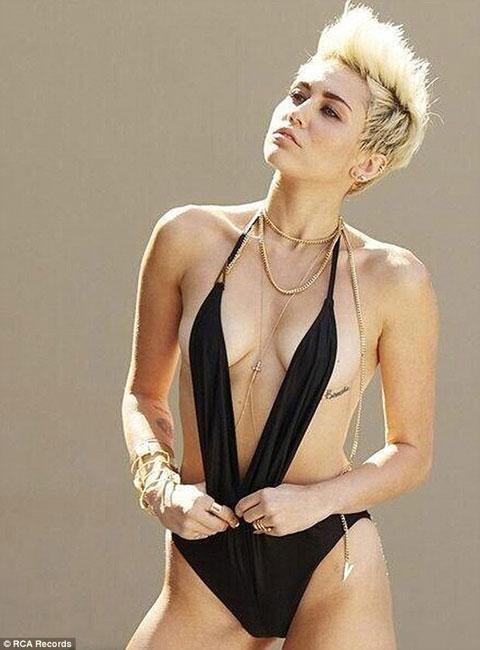 And how could we forget the "Wrecking Ball" heard 'round the world? This one's pretty self-explanatory.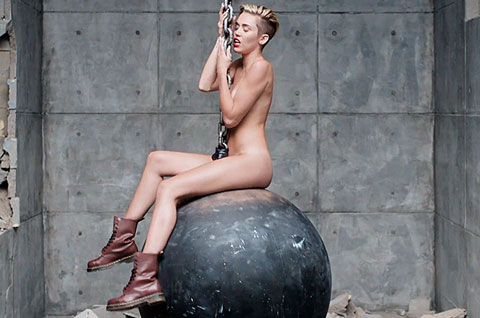 Her recent Rolling Stone cover proved just another opportunity to disrobe in front of the camera.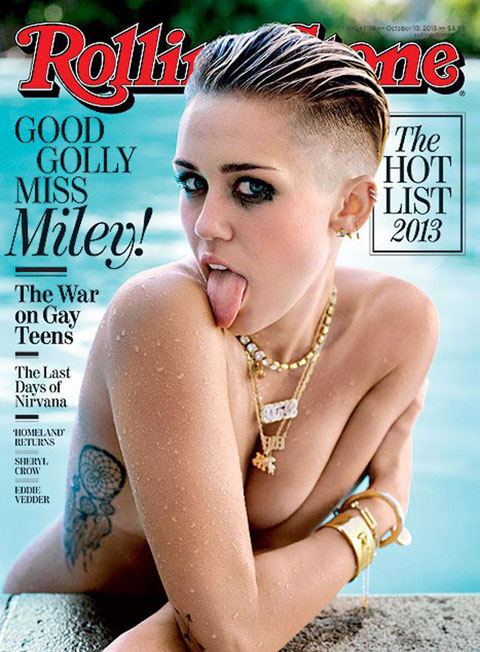 This V Magazine cover shoot (Summer 2013 issue) solidifies that the young singer is 100% comfortable in her own, sometimes very naked, skin.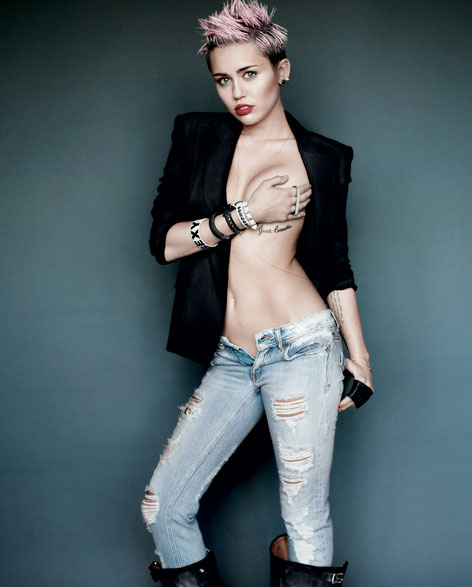 Topping off her list of 2013 accomplishments, Miley not only made the Maxim Hot 100, she came in at number one in the fan voting competition. Not one to try and cover up, she posed in a sexy gold leotard and these ripped-up-the-a** jeans.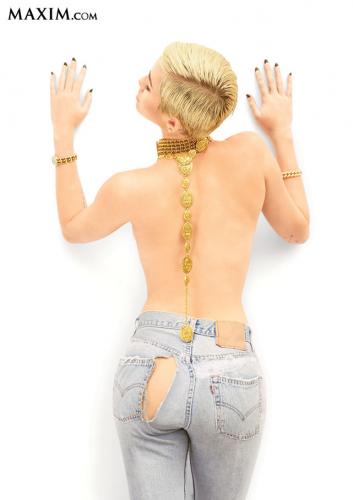 ---