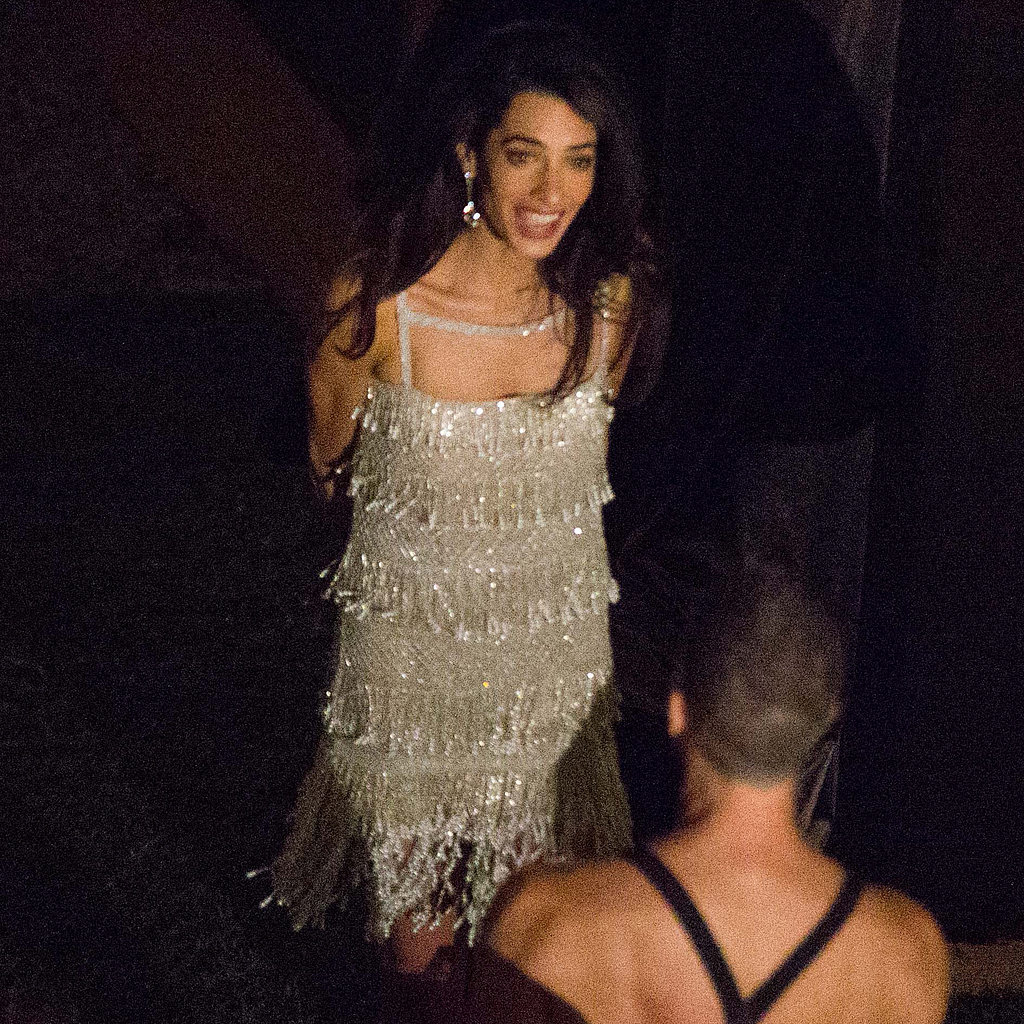 George Clooney and Amal Alamuddin got married in Italy on Saturday! It was a star-studded weekend with multiple events, including a rehearsal dinner on Friday, where George's friends first stepped out to celebrate the couple. Matt Damon and his wife, Luciana, traveled overseas for the fun, as did John Krasinski and Emily Blunt, George's longtime pals Rande Gerber and Cindy Crawford, Anna Wintour, and Bono. There were plenty of photos from all the celebrations, but we have the first exclusive look inside the actual wedding, where Matt and John chatted at a table and Cindy embraced a friend. There's also a peek at one of Amal's wedding dresses — take a look at the exclusive pictures below!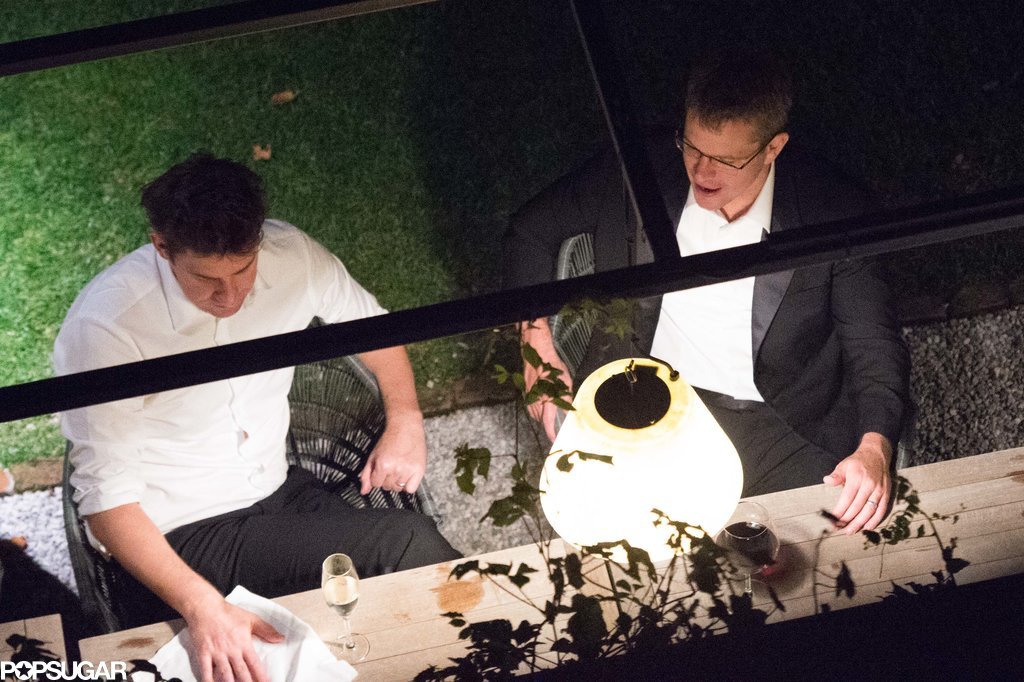 Matt Damon and John Krasinski chatted during the reception.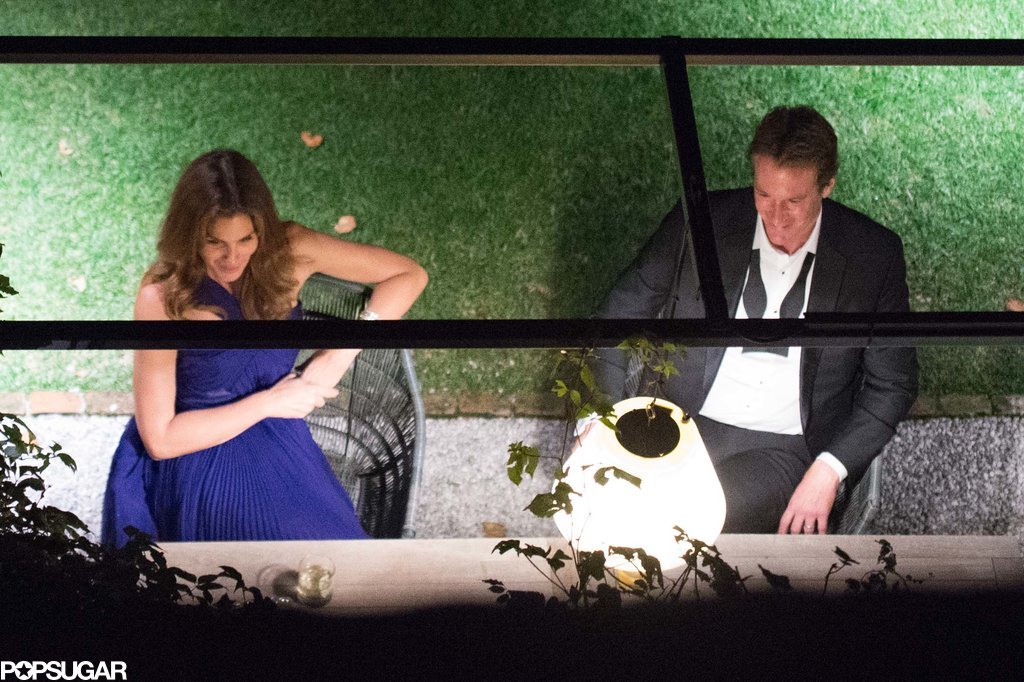 Cindy Crawford and Rande Gerber lounged inside the reception.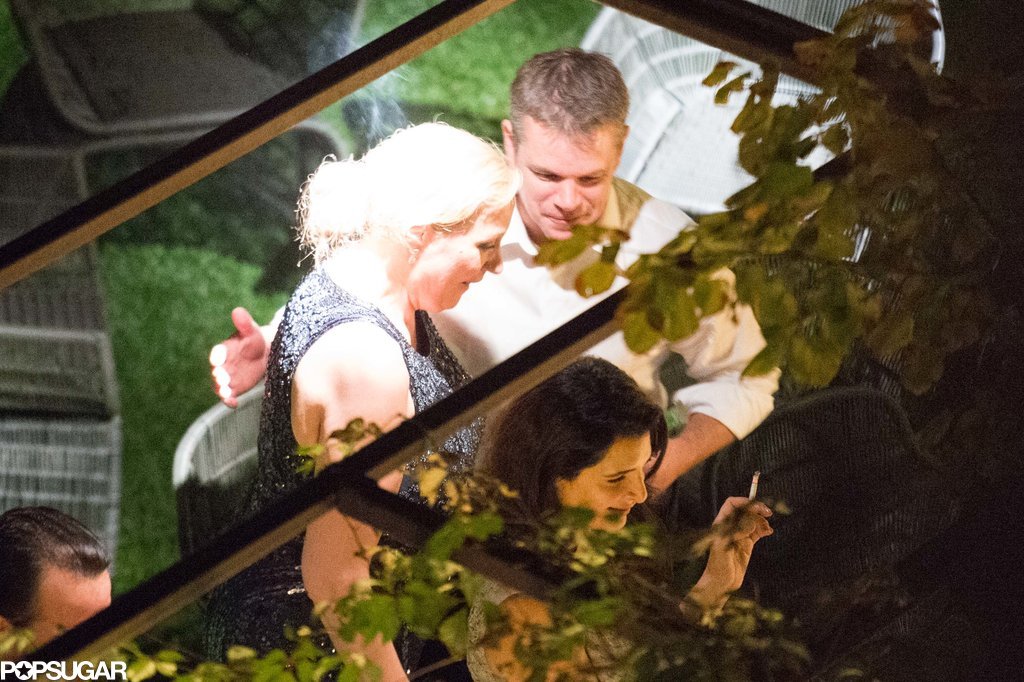 Matt Damon chatted with a friend.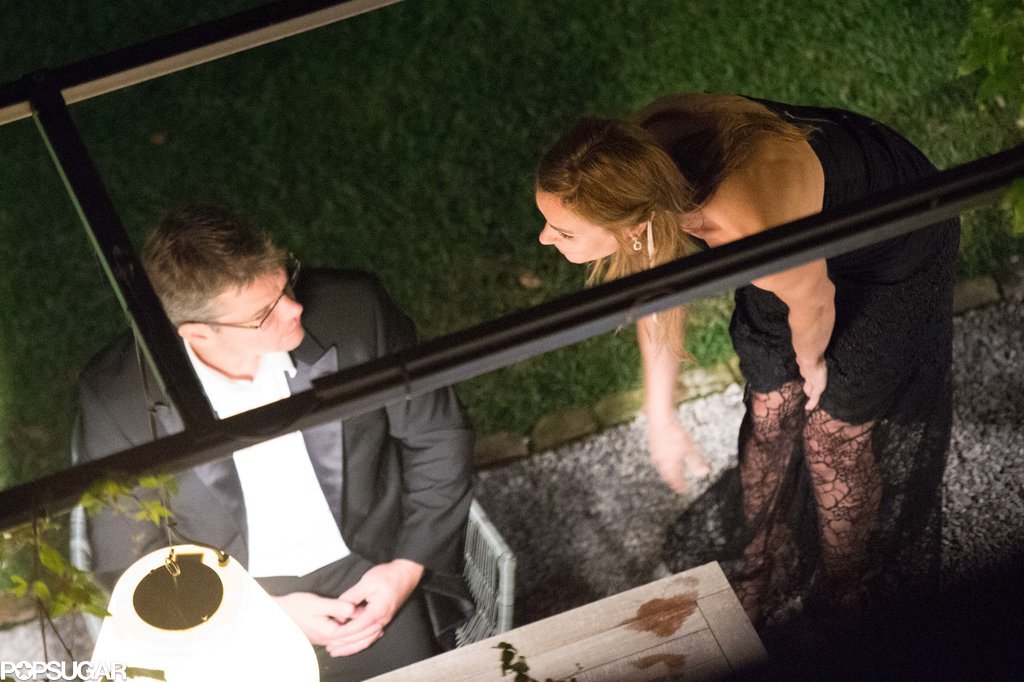 Matt Damon sat back in his tuxedo.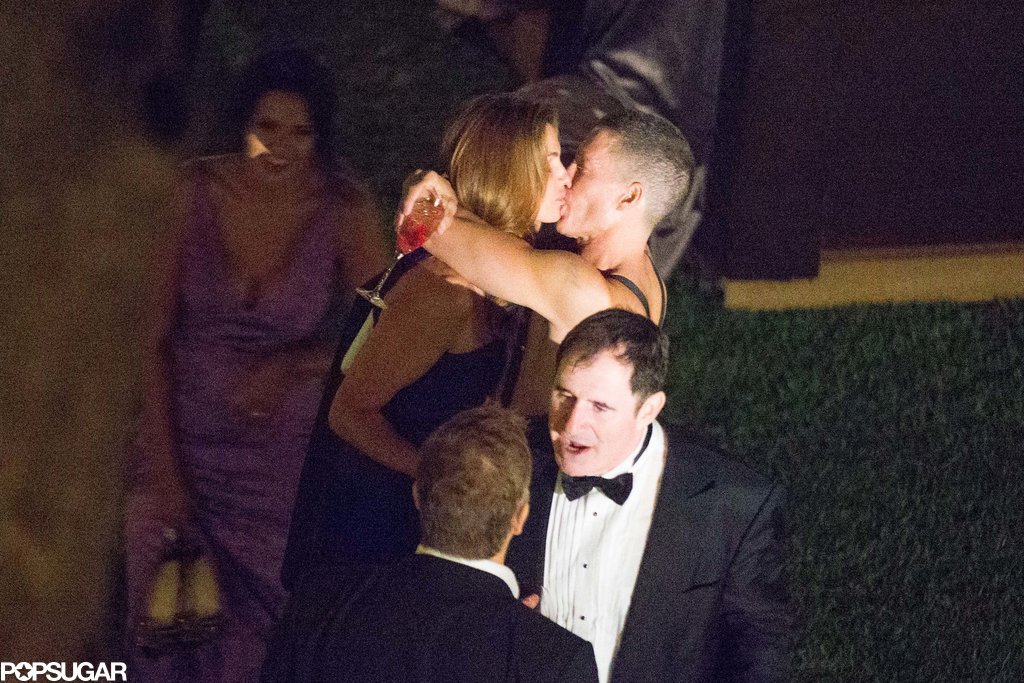 Cindy Crawford embraced Bruce Bozzi, George's CAA agent Bryan Lourd's boyfriend, while Richard Kind and Luciana Damon hung out nearby.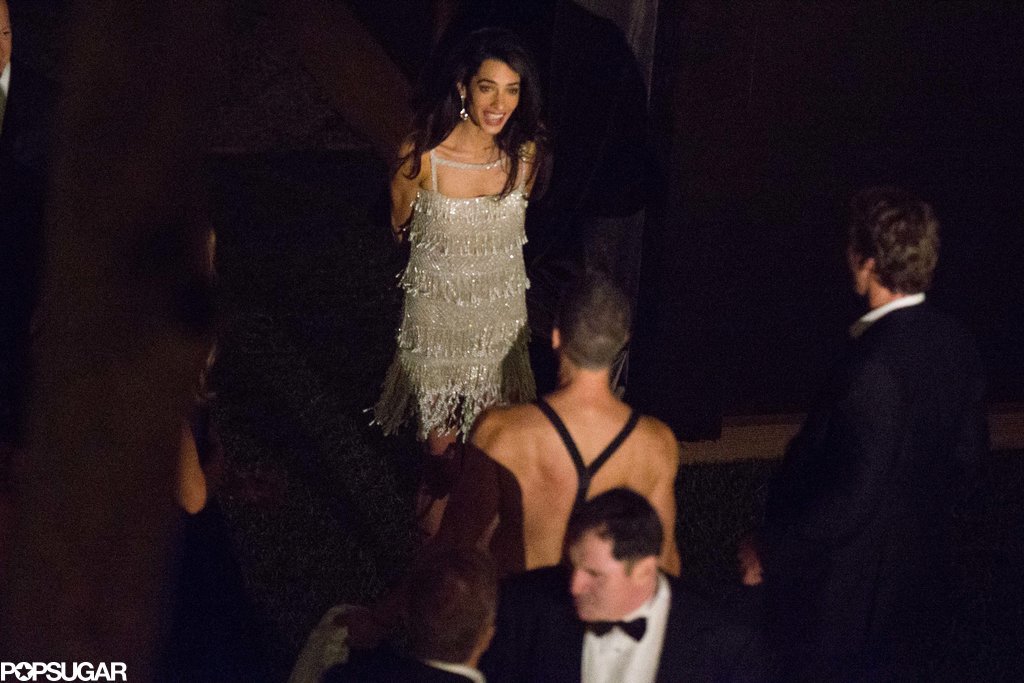 Amal Alamuddin wore a sparkly fringed dress inside the reception.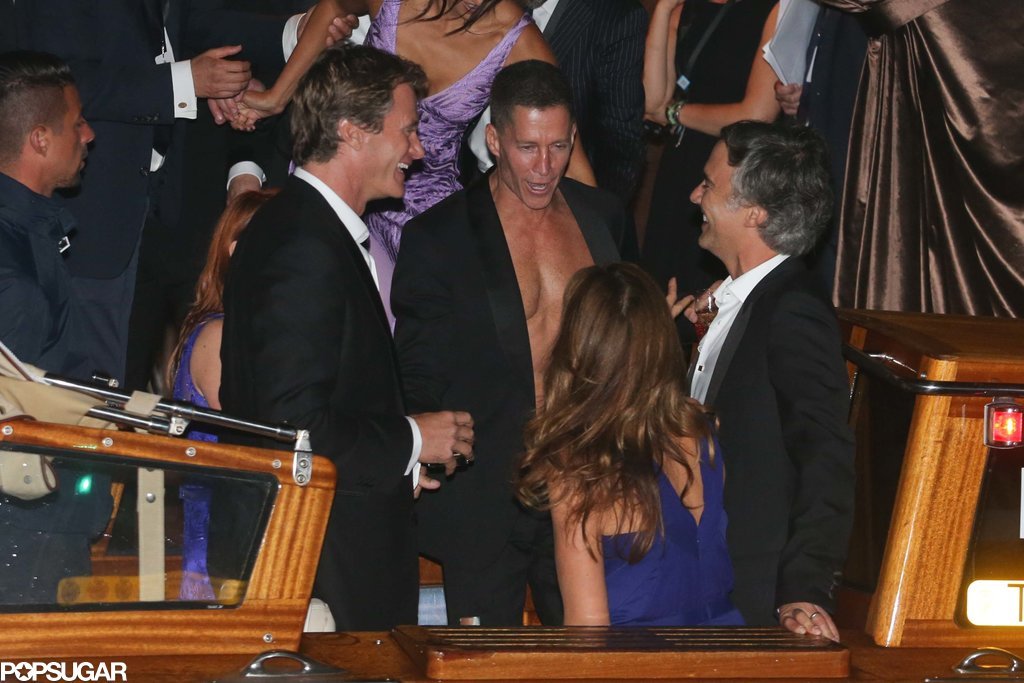 Cindy Crawford and Rande Gerber left the party and hopped on a boat.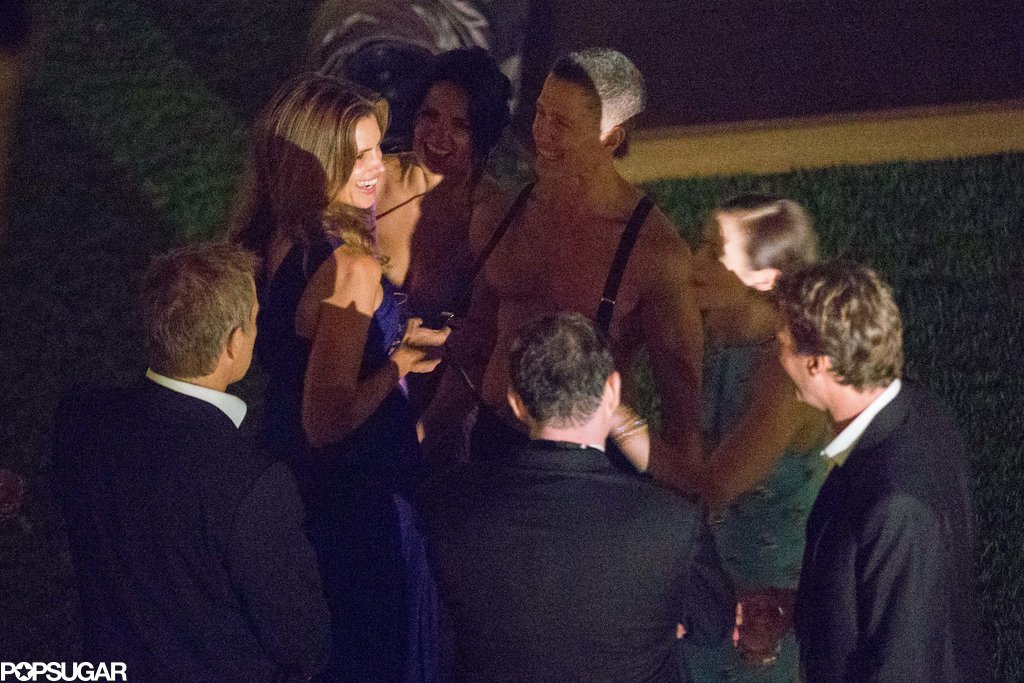 Cindy Crawford and Emily Blunt chatted with Luciana Damon.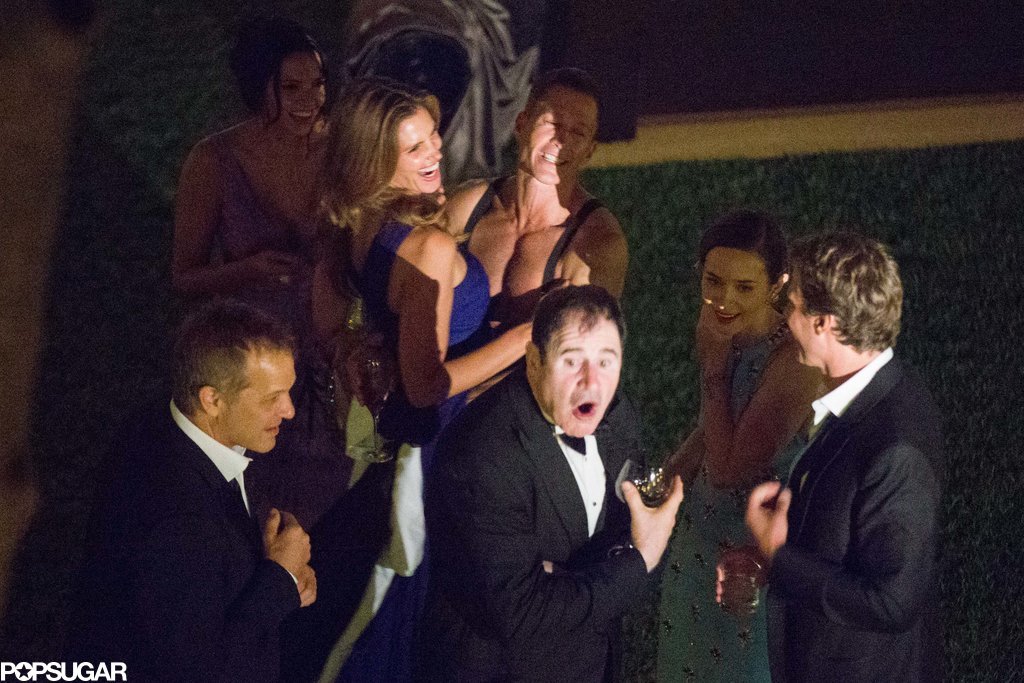 A group of guests, including Cindy Crawford and Richard Kind, celebrated outside.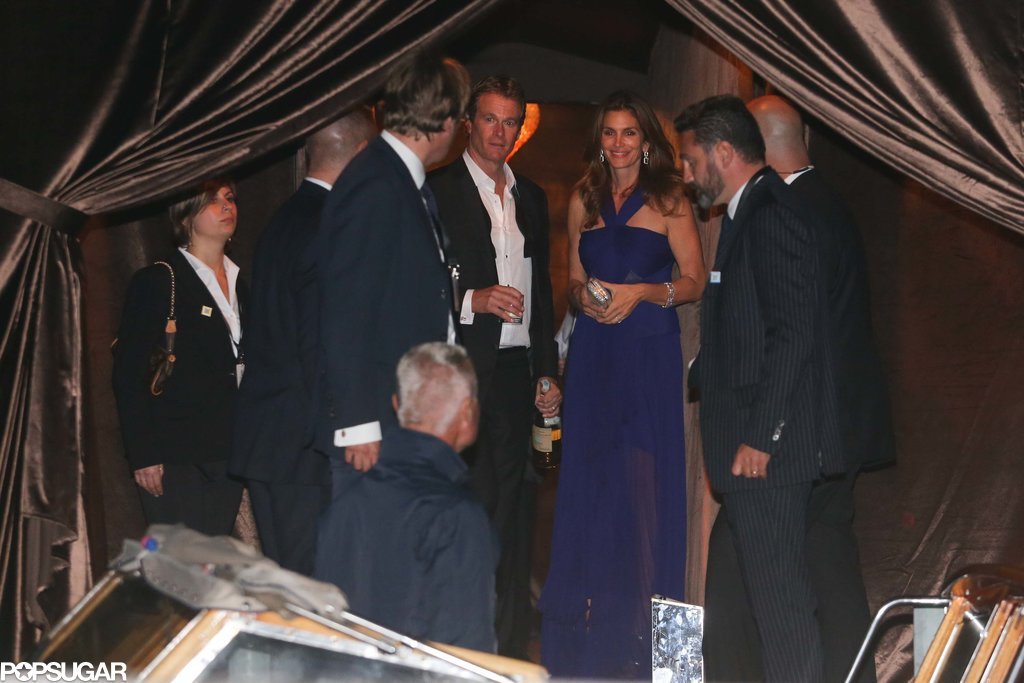 Rande Gerber held a bottle of Casamigos Tequila as he and Cindy Crawford left the reception.
---