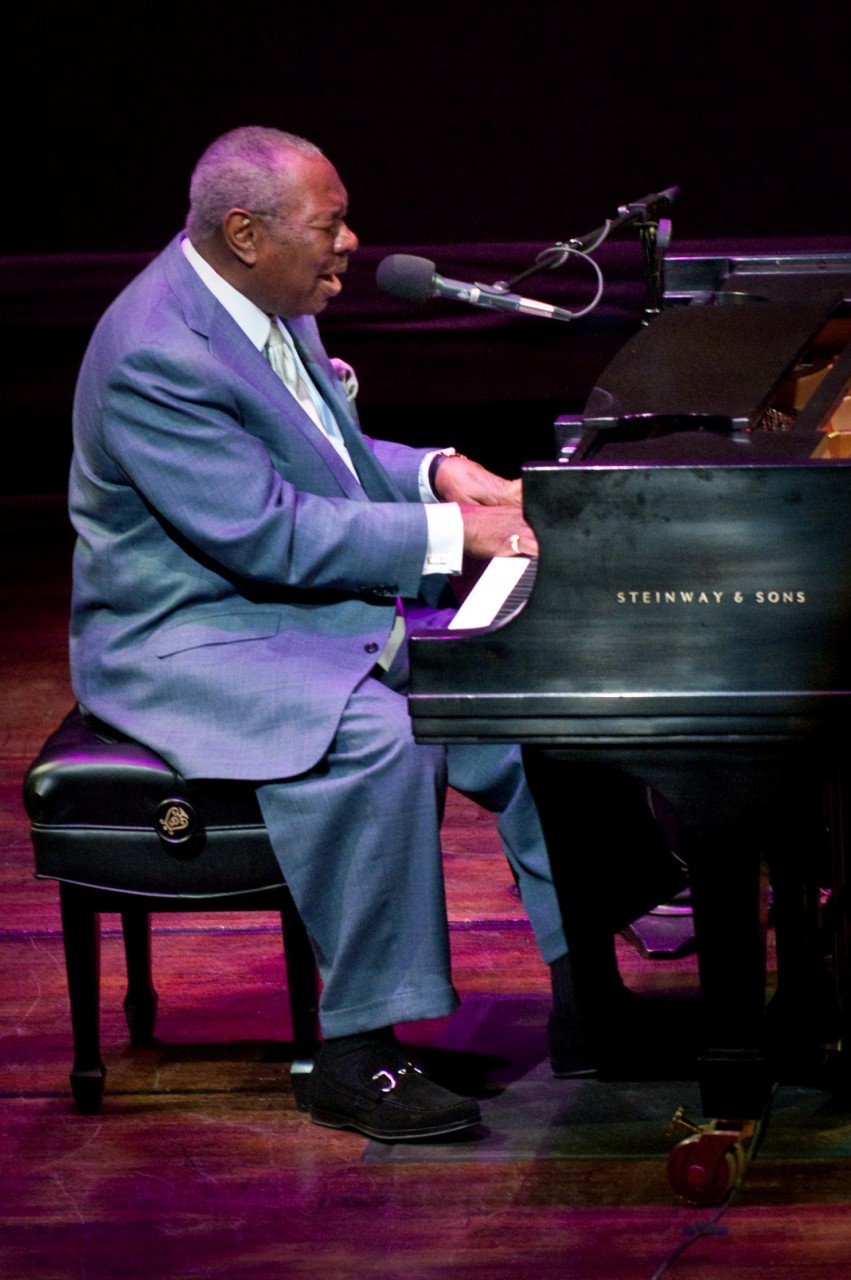 Freddy Cole titled his 1990 album "I'm Not My Brother, I'm Me" to remind listeners that there's more to him than his sibling connection to Nat King Cole. In a telling line from that record's title song, Freddy sings, "I'm not trying to fill nobody's shoes; my brother made a whole lot of money, but I sing the blues." And on his new album, "Singing the Blues," he does just that.
It's an astute decision; his voice lacks the satin sheen of Nat's croon. But Freddy, 83, possesses a distinctive rasp that's especially effective on such blues material as the Bobby Bland, Freddie Spruell and St. Louis Jimmy Oden tunes he remakes on the new disc. Spruell's 1926 "Muddy Water Blues," which also appeared on Cole's 1964 debut album, is given such a snappy swing from Cole's piano, Curtis Boyd's drums and Harry Allen's saxophone that it seems as far from the Mississippi Delta original as it does from Nat's pop hits.
Freddy has spent his career in the middle ground between his big brother's crossover polish and the gutbucket blues, mixing the sophistication of the former and the irreverence of the latter. This weekend he will apply that blend to wintry tunes when he presents "A Freddy Cole Christmas." For this series of shows, he will draw from his 1994 album, "I Want a Smile for Christmas," which mixed a few originals with classics such as "The Christmas Song," so indelibly linked to Nat. When Freddy sings it, it becomes a little bluesier, a little more down-to-earth, as if the holiday were being celebrated amid the chilly tenements of Chicago and not the sunny palms of California.
---