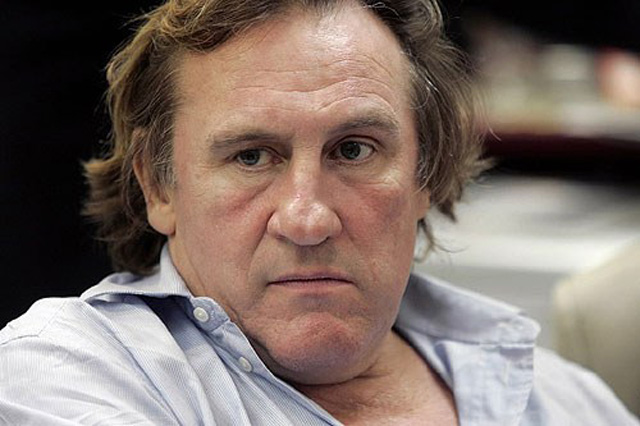 Gerard Depardieu—known most recently forscootering while intoxicated, defecting to Russia, andpeeing on an airplane floor—apparently can't resist upstaging himself.
In his new autobiography, 
That's the Way It Was
, excerpted in the 
Daily Mail
, the French actor ventures into what's probably TMI territory, revealing he was a male prostitute and grave robber in his youth and why he and Russian President Vladimir Putin have become such good friends, the 
Hollywood Reporter
 notes. Among the nuggets revealed in the book:
When he was a teen and young adult, he worked as a male escort in both his hometown and in Paris. "I've known since I was very young that I please homosexuals," he says.
He went to prison for a bit for auto theft and also dug up dead bodies with another man to loot them for clothes and jewelry. Another confession: He sometimes mugged his prostitution customers, proclaiming, "At 20, the thug in me was alive and kicking."
His mother didn't want a third child and so tried to get rid of Gerard in the womb: "I survived all the violence that my poor mother inflicted on herself with knitting needles and things," he says in the book, according to the

Independent

, though later in life (ostensibly after he became successful) she allegedly "fondly" told him, "And to think I almost killed you."
In a recent interview with 

So Film

 magazine, Depardieu admits to downing up to 14 bottles of wine a day, though he has a good explanation via the 

Reporter

 for all that: "I'm obsessed with the racket in my body, the beating of my heart, the gurgling of my intestines, my joints cracking. … I must drink so as not to hear it, so as not to go mad from it. I can't get to sleep unless I am dead drunk." According to the 

Independent

, he also denied being an alcoholic on French TV last week, saying "alcoholics never get drunk."
As for his friendship with Putin, he believes "we could have both become hoodlums. … I think [Putin] immediately liked my hooligan side … that I had occasionally been picked up off the pavement dead drunk."
---