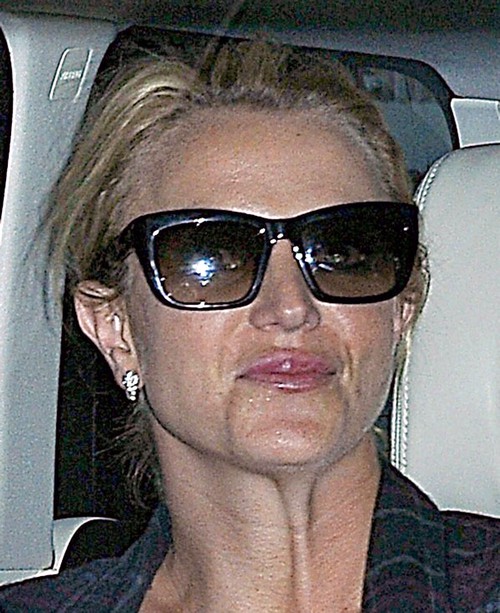 Kate Middleton wears royal underwear only, thank you very much! Britney Spears' panties are not gracing Princess Kate's butt and those orders are straight from Queen Elizabeth.
Man alive, is Britney Spears looking rough or what? Britney was photographed arriving at Warsaw, Poland to promote her new lingerie collection, and the 
pictures
 are not at all flattering. In fact, they're downright frightening. Brit looks like she's reaching 
60 years old
, even though she's not even reached her mid-30s yet. Is her 
career
 and mental illness starting to take a toll on her?
She is involved in way too many business endeavors right now, considering her fragile mental health and her propensity to have breakdowns whenever the stress becomes too much to handle. She's been jetting all over the world to promote her lingerie collection, and in an amusing interview during her London launch last night, she revealed that she wants to see Kate Middleton wear her underwear designs. Is it bad if I burst out laughing?
She reportedly said, "I would love to see Kate [Middelton] in my underweardesigns. That would be splendid. I'm going to send her one of every piece. So she'll have plenty to choose from."
Wishful thinking? I highly doubt Prince William would object, but Queen Elizabeth would have a coronary if Kate worse Britney Spears' underwear. Besides, even if Kate does wear Britney's clothing, it's not like she's going to publicize that fact – unless she has another wardrobe malfunction, which I wouldn't put past her.
Either way, I can't help but feel sorry for Britney Spears right now. She looks tired, exhausted, and worn out, and this promotional campaign is clearly not doing her any favors. She looks like she needs to go home and take a long, long vacation, but instead, she's flying around the world and trying to get royals to wear her panties. No wonder the poor thing looks like her face has been lined with sandpaper. I'm sure a part of that is her own lackluster skin care regime, but a part of that has to be the toll that her health is taking on her. It's too bad that the people around her aren't seeing it yet.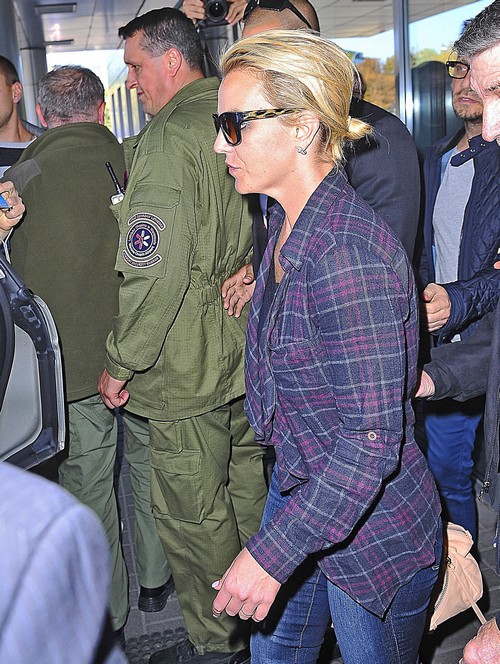 ---