It is hard to believe that some of these Hollywood stars were not actually born in the good ol' U.S of A. But try to believe as you go through this list, because we would never lie to you.
 1. HUGH LAURIE
He gets full points for doing an American accent perfectly. He embodied the beloved Dr. House character for years. But when we get down to it, he is actually very British. We are talking hitting up the pub, read all the great British poets and even starring in a few classic British novels (Sense and Sensibility by Jane Austen anyone?). Laurie was actually raised in the iconic city of Oxford and was educated at Cambridge University.  Funny trivia: House's co-producer Bryan Singer said Laurie was exactly the sort of genuine American actor that the show needed. "See," Singer reportedly said after watching Laurie' audition, "This is what I want: an American guy."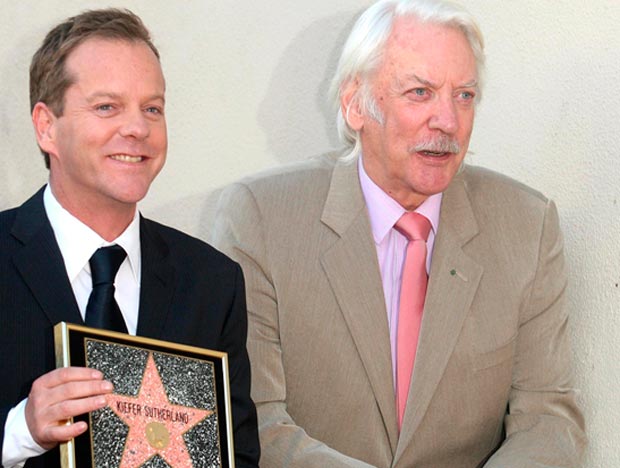 2. KIEFER SUTHERLAND
Believe it or not but Jack Bauer is actually Canadian royalty (in case you weren't sure, Canada does not have royalty. We meant it in an Jackie O kind of way). Sutherland' grandfather, Tommy Douglas, founded Canada' New Democratic Party.  NDP party is known for being the most liberal party in Canada. Which makes the Democrats look like Nazi Republicans.  In fact this is the guy who started the idea of the health care system that is still around in Canada.  If you do not believe us, check out his name on the Canadian Walk of Fame.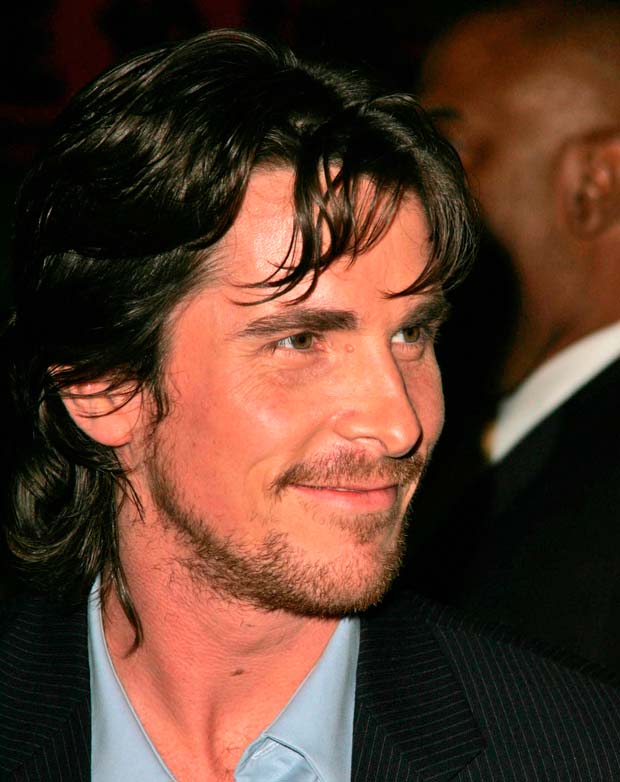 3. CHRISTIAN BALE
Batman isn't American? Say it ain't true! We are sorry to have to be the ones to inform you that Bale is actually British or Welsh to be correct.  When you hear the interviews and he does that stupid weak foreign accent, it is actually his REAL accent. It is ok to start crying, we did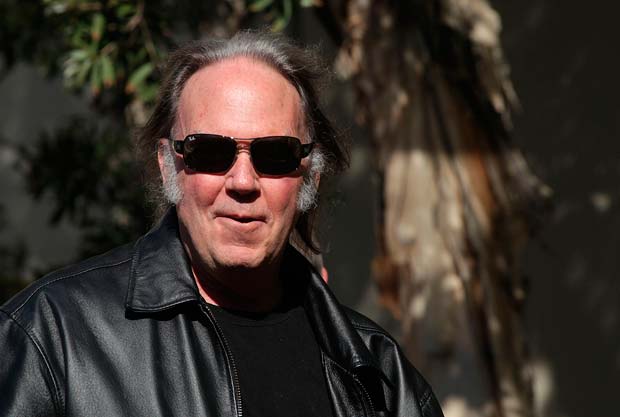 4. NEIL YOUNG
Young is known as one of the great living protest songwriters for us Americans. Hell, he criticized southerners for being racist in his song "Southern Man". We picture him as this weird old guy living in Vermont, drinking free trade coffee on his porch.  Well the truth is that he is not American at all. He is from Canada- he grew up in Toronto. He actually live in Manitoba and is probably drinking free trade coffee on that porch.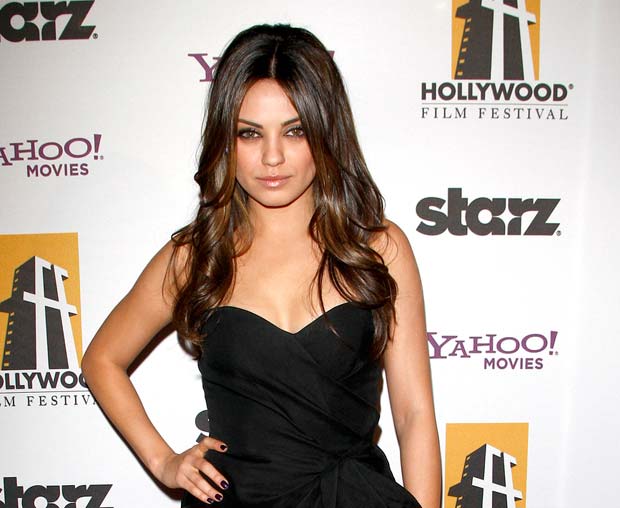 5. MILA KUNIS
This beauty has always seemed as American to us as a cheeseburger and milkshake. After watching her grow up on "That 70's Show", she cemented herself as our favorite girl next door. The fact is that she was born in the Ukraine and moved to L.A in 1991. Fun fact: she learned English from watching "The Price is Right".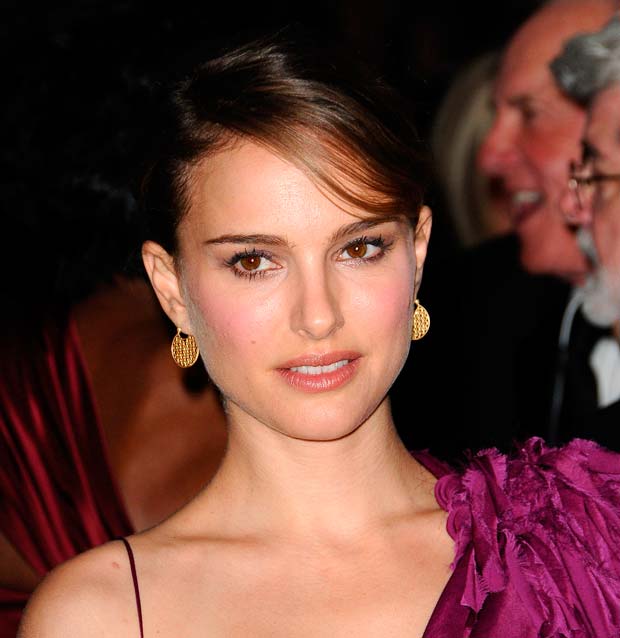 6. NATALIE PORTMAN
If you ever see pictures of Portman it is in New York City and she looks like a normal person walking her dog with her son. Sometimes she is getting a coffee. She just blends in so well that it is natural to assume she is a New York Native. WRONG! She was born Natalie Herslag in Jerusalem, Israel. Her family is Jewish and fled to Israel after World War II, but her parents were educated in America. At three years old, she moved to Washington D.C and eventually New York. So she does blend in well but has a dual-citizen of Israel and the United States.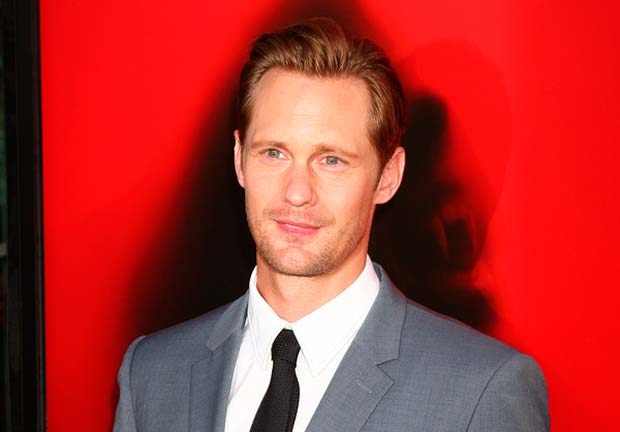 7. ALEXANDER SKARSGARD
Don't let his very American accent heard on True Blood fool you. The sexy star actually shares more in common with his viking vampire alter ego than you think. Alexander, who's father is actor Stellan Skarsgard, is actually from Sweden. Born in Stockholm, Alexander, along with his sister, Eija, and brother, Gustaf(who stars in the History channel series, Vikings), was raised in Sweden but followed in his father's footsteps in becoming a Hollywood actor. After landing roles in Zoolander and the HBO mini-series, Generation Kill, Alexander finally landed the role of Eric Northman, which made him both an international heartthrob and a household name.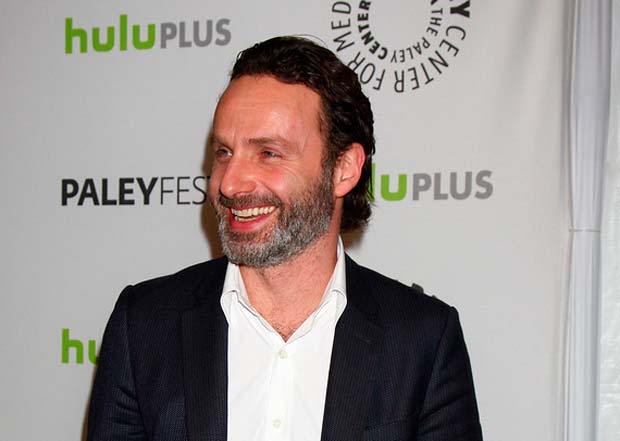 8. ANDREW LINCOLN
As post-zombie apocalypse leader, Rick Grimes, Andrew Lincoln speaks with a strong, Southern-American accent, but the brooding sheriff is actually from England. Andrew is the son of a British civil engineer and a South African nurse. He attended the prestigious Royal Academy of Dramatic Art before finally hitting his big break with a role on the popular UK series, This Life in 1996. After that role ended, Lincoln went on to land a part in the 2003 movie Love, Actually before nabbing the now iconic role of Rick Grimes on AMC's The Walking Dead.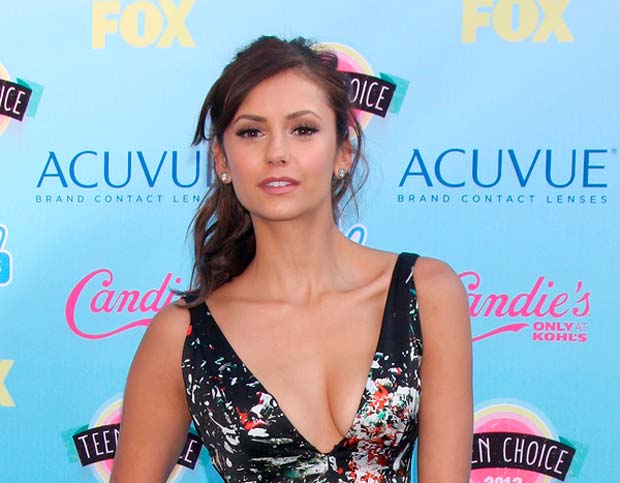 9. NINA DOBREV
The Vampire Diaries starlet and former main squeeze of fellow Diaries co-star, Ian Somerhalder, pulls off her all-American girl accent quite well. The beautiful, young actress was actually born in Sofia, Bulgaria, and raised in Canada since the age of two. After landing the part of Mia Jones on the Canadian teenybopper series, Degrassi, Dobrev's career was launched. Nina landed roles in several television movies before nabbing the part of Elena Gilbert on the CW's The Vampire Diaries.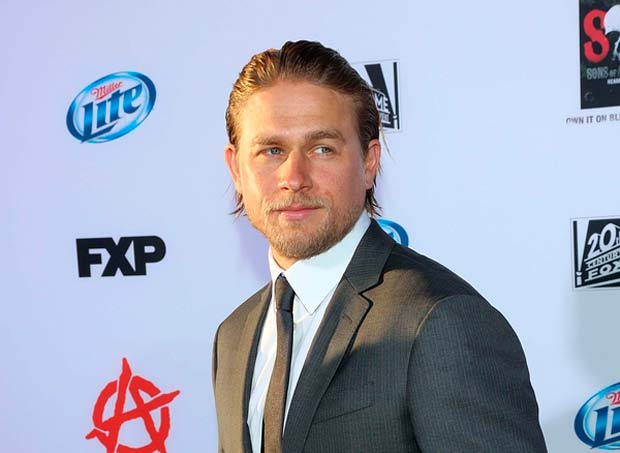 10. CHARLIE HUNNAM
It's hard to believe that star of Sons of Anarchy could possibly be anything other than American thanks to his role as a biker gang leader, Jax Teller. After gaining fame in Britain for his role as Nathan Maloney on the series, Queer as Folk, Hunnam began landing roles in American-made films such as Cold Mountain and Green Street Hooligans. It was his role in Hooligans that caught the eye of SOA creator, Kurt Sutter, and the rest is history.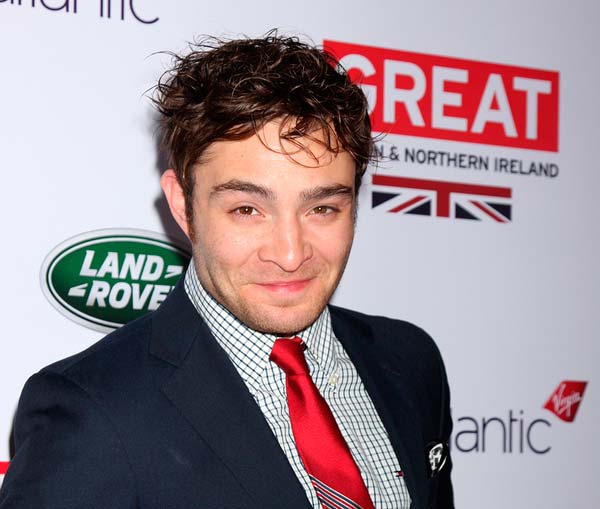 11. ED WESTWICK
The former Gossip Girl star may have wowed us as all-American bad boy, Chuck Bass, but the suave star is actually British. Westwick was born in Hertfordshire, UK in 1987 to an education psychologist and business studies professor. Before landing roles in Gossip Girl and the 2011 film, J. Edgar, Westwick landed a few roles in the UK. Now that Gossip Girl is finished, Westwick is busy nabbing other roles and singing for his band, The Filthy Youth.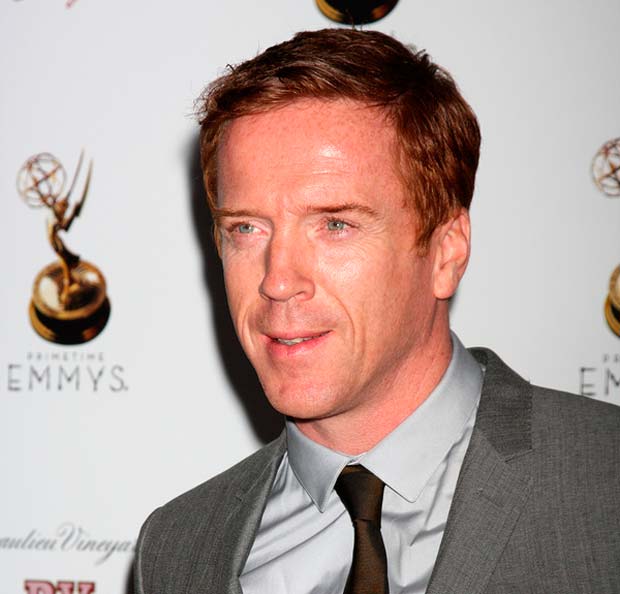 12. DAMIAN LEWIS
Damian is known for his award-winning role as American Marine Nicholas Brody. However, there's nothing American about this sexy red head. Lewis was raised on London's famed Abbey Road before he began his acting career which led him to be cast in Steven Spielberg's 2001 mini-series, Band of Brothers.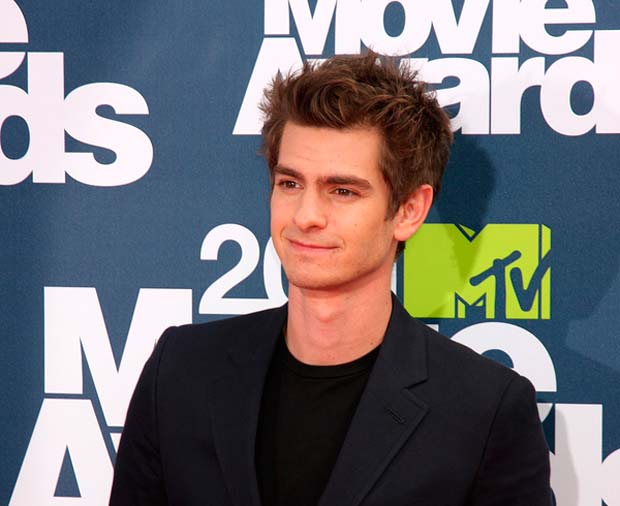 13. ANDREW GARFIELD
Technically, Garfield is American born. However, the Social Network and Amazing Spiderman star was raised in Surrey before returning to the United States to further his acting career. Since his father is American, Garfield has the privilege of being a dual citizen of both the United States and the United Kingdom. Andrew does well with his American accent, even girlfriend, Emma Stone, was shocked the first time she heard him speak in his English accent.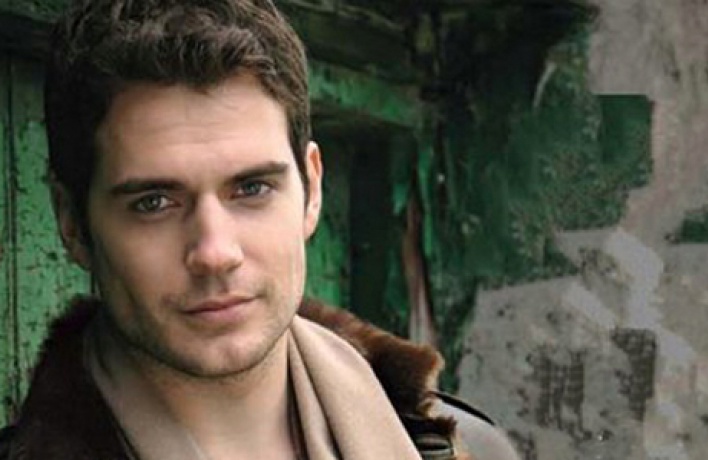 14. HENRY CAVILL
Like fellow Brit, Andrew Garfield, Henry Cavill has played the role of an American superhero. In 2013, Cavill became the latest actor to take on the role of Superman in the early summer blockbuster, Man of Steel. Cavill will dust off the red cape to play Clark Kent again opposite Ben Affleck's Bruce Wayne in the upcoming superhero epic, Batman vs. Superman. Henry has also played roles in the now-defunct series, The Tudors, as well as films such as Red Riding Hood and Tristan and Isolde.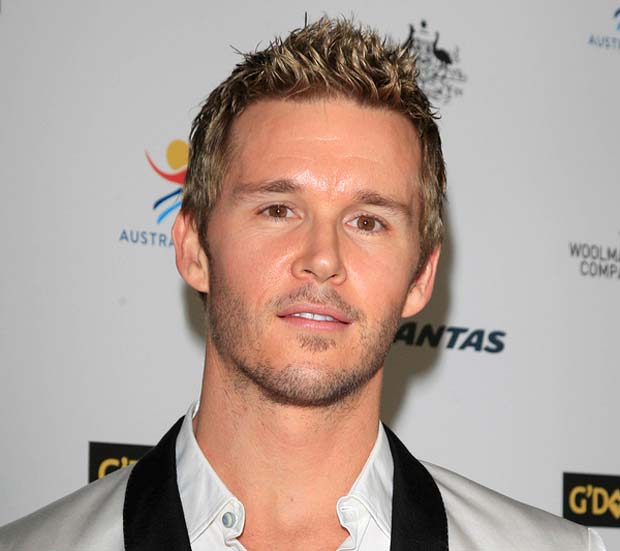 15. RYAN KWANTENAs Sookie Stackhouse's less than smart but super sexy big brother, Jason, on HBO's True Blood, Brit actor Ryan Kwanten has to pull of one hell of a Southern American accent. Kwanten does such a bang up job of sounding American, that it comes as a complete surprise to fans who have viewed behind the scenes footage of the hit vampire drama, now about to enter it's seventh and final season. 
---