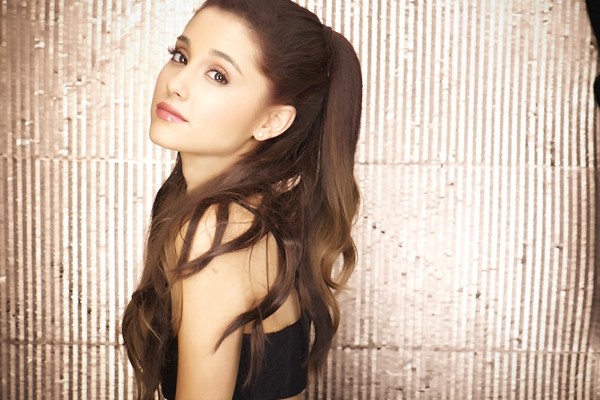 Ariana Grande may be in the midst of "banging" onto the scene and into our hearts, with her sexy songs and smokin' good looks, but this diva-in-training better watch it before she burns up our patience for Spoiled Brat syndrome.
That's a thing. I just made it up.
It seems as though the "Bang Bang" singer has a little bit of an attitude problem. News.com.au, who hilariously referred to the 21-year-old star as a "pocket rocket popette," reported that a photo shoot and interview had to be cancelled after Grande's long list of demands weren't met.
It seems as though the former Nickelodeon star won't talk about her relationships/dating/ex-boyfriends, Mariah Carey, Sam & Cat/Jennette McCurdy, working/collaborating with Justin Bieber, or her grandfather passing away.
It's all about the music, I guess. Oh -- and she insisted on being photographed only from her left side.
As Gawker pointed out, "This would seem like idle chatter or just by-the-numbers superstar entitlement, except that she turned up on Australian TV yesterday looking intent on putting her best face (that'd be her left one) forward."
It's pretty hilarious. In order to face the hosts of the show, she'd have to hide the left side of her face from the cameras. So in between occasional glances to them, she whips her head away so we can love on her better side. How she did not get whiplash after this segment is a total mystery.
Ariana is one talented little pint-sized songstress, but it is way too early in her career to be acting like such a diva. I mean, we barely put up with it from Mariah Carey, and that's only because she's Mariah freakin' Carey, for Pete's sake.
Do you think Ariana Grande is getting a little too big for her britches?
---