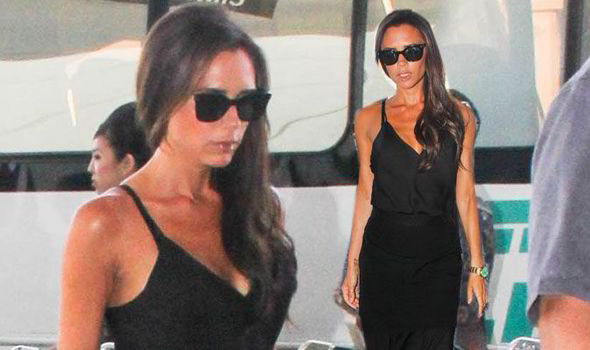 Victoria Beckham at LAX airport yesterday[Splash]
The mother-of-four was spotted arriving at LAX airport in Los Angeles yesterday, and looked her usual glamorous self as she prepared to catch a flight on her own.
As she made her way inside the terminal, Victoria strutted as if she was on the catwalk and showed off her slender figure in an all black ensemble.
Her outfit consisted of a low-cut silky camisole which showed off her Californian tan, and a midi-length ruffled skirt.
She accessorised her outfit with a pair of platform stilettos and large dark sunglasses as she attempted to go unnoticed inside the terminal building.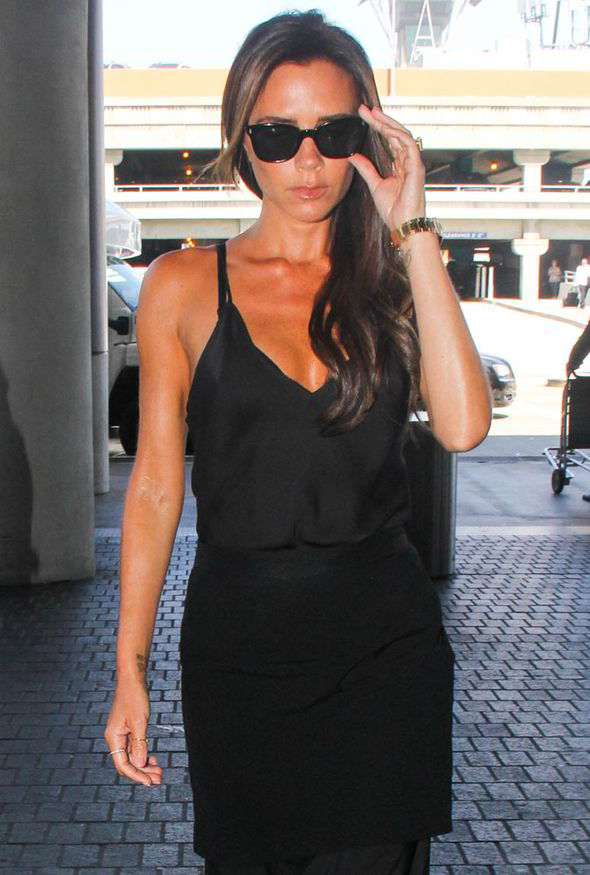 The mother-of-four looked her usual stylish self as she prepared to catch a flight [Splash]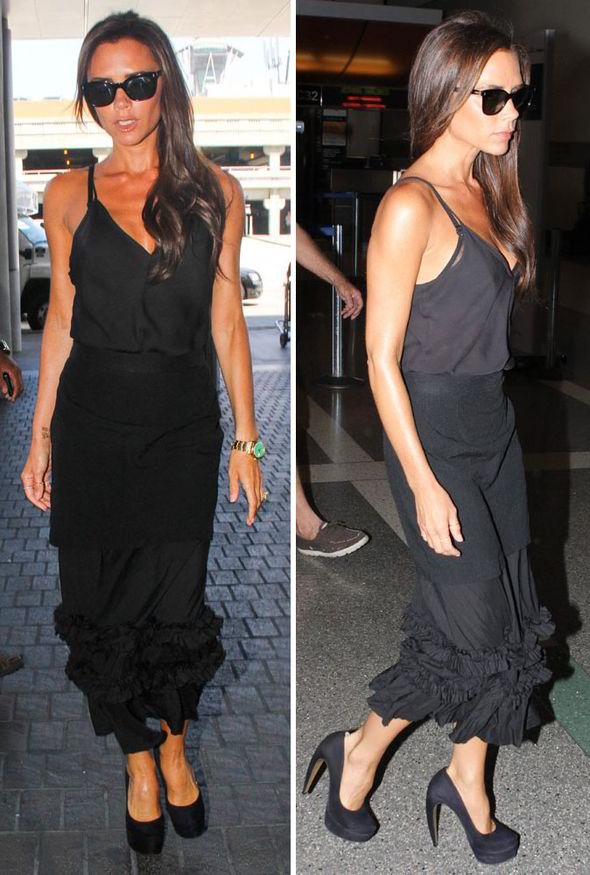 Victoria wore a silky camisole with a midi-length ruffled skirt [Splash]
The fashion designer completed her look with an expensive-looking gold watch and a few matching rings as she prepared to check in for her flight.
It's unsure exactly where Victoria was flying to, but perhaps she was heading back to London to oversee building work which is being carried out on her fist ever fashion boutique on Dover Street.
Last week was particularly busy for Victoria as she announced the news that she would be selling 600 pieces of her own clothing to raise money for charity.
The former Spice Girl is selling off the garments in order to raise awareness for mothers living with HIV in sub-Saharan Africa.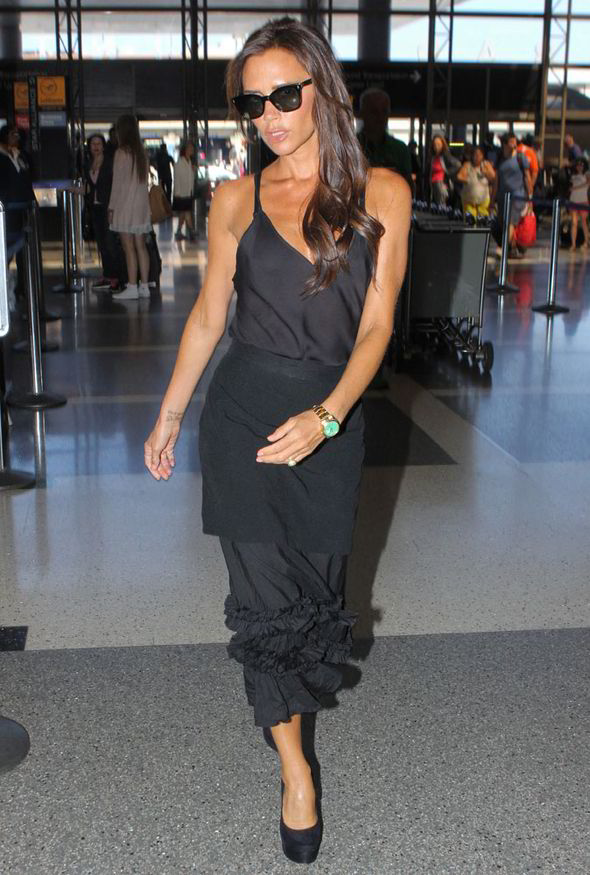 The former pop star looked as though she was strutting her stuff on the catwalk [Splash]
THE OUTNET.COM, the online fashion outlet which will host the private online sale from Aug. 20-25, said Victoria chose to donate proceeds to m2m after visiting South Africa in February and meeting some of the mothers affected by HIV.
"After spending just a few days with these remarkable women and learning more about the charity from Mitch, and his lovely wife Annie Lennox, I wanted to do as much as I could," Victoria said in a statement.
"It really was a life-changing experience. I've never experienced anything like it."
Sub-Saharan Africa is still the region hardest hit by HIV, with 24.7 million HIV-positive people in 2013.
---