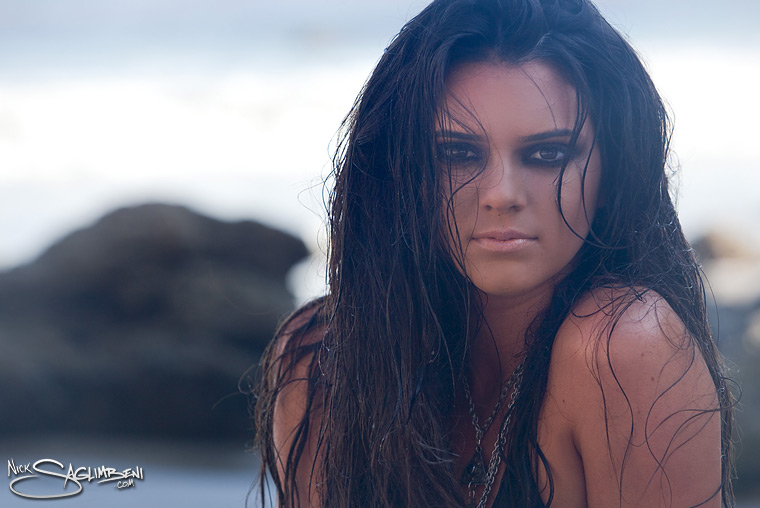 Kendall Jenner may seem like the golden girl who has never had to suffer rejection or humiliation or bullying, but apparently that's not true at all.
Despite being beautiful, wealthy, and connected in Hollywood, all of those attributes seem to have only worked against Kendall, at least in the modeling world. A source told 
In TouchWeekly
 that 
Kendall's fellow skinny minnies in the industry are so jealous
 of her that 
they put cigarettes out in her drinks
! Yikes!
Sources told the gossip mag:
The other models worked so hard to get a spot on the runway and didn't think it was fair that she was there. They started acting b****y. Some even put out their cigarettes in Kendall's drink!
Oh, no, no. That's so wrong. And gross.
While it's understandable that other girls would feel that Kendall has used her name to get ahead in the fashion industry, it's most likely not true at all. Runway fashion is extremely picky, and unless Kendall had the exact right measurements and her walk was good, she wouldn't get cast by top designers, no matter who she was.
Also, Kendall could have made a lot more money, and had an easier time of it, if she stuck with reality TV. She could have also licensed her name to a clothing or accessory line. Pretty much anything she decided to do would be easier than the cutthroat world of runway modeling. In that game, no one is a celebrity except the designer.
So, girls, chill out. Kendall is working as hard as you are and deserves the same amount of respect. She has even asked Kim to stop coming to shows so she can be taken more seriously. What more do you want from her?
Play nice, girls. And stop smoking!
Do you think Kendall gets special treatment?
---