We always knew Charlize Theron was a golden girl — and Dior has truly proven that with their dramatic, memorable commercials featuring the star wearing one stunning metallic gown after another in her J'Adore Dior spots. But this time around, they may have outdone themselves with the stunning gown she wears in her latest shoot. Get a peek at the making of the gown and catch an interview with the star all about the brand-new ad campaign, below!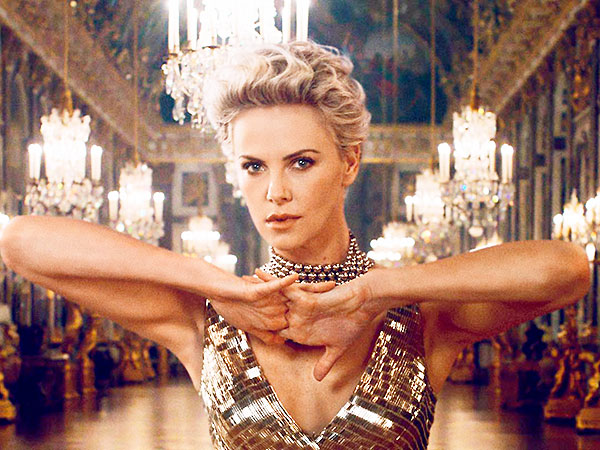 For the latest entry in her Dior campaign lineup, Theron had to be sensual, sparkling and able to shimmy up a satin rope convincingly — so a flowy, backless design with dozens of glittering bugle beads was called for. Dior's couturiers painstakingly applied them one by one, creating more of a scattered effect towards the hem, for a dress that fit Theron perfectly (and offset her still-growing-out pixie cut). From the sketch and the embellishment, below, to the finished product, above, was an impressive process that's shown off to great effect in the commercial — and Theron talks about that craftsmanship in a behind-the-scenes interview.
"The dress this time — you can see that it's part of the same family as the dresses we wore in the other campaigns for the last 10 years," she says. "There was something about this dress that wasn't structured to the body and yet had beautiful lines. There was something dancer-esque about it."
The dress was made entirely by hand in Dior's atelier in Paris. Over the course of 250 hours, couturiers crafted the gown for Theron out of 20 meters of chiffon, 20 yards of tulle and 4 meters of silk organza. Craftsmen spent 60 additional hours tracing gradients onto the dress to illustrate where the dress would go — and then another 750 hours sewing the beads on one by one to create the cascading effect that gives the dress so much movement.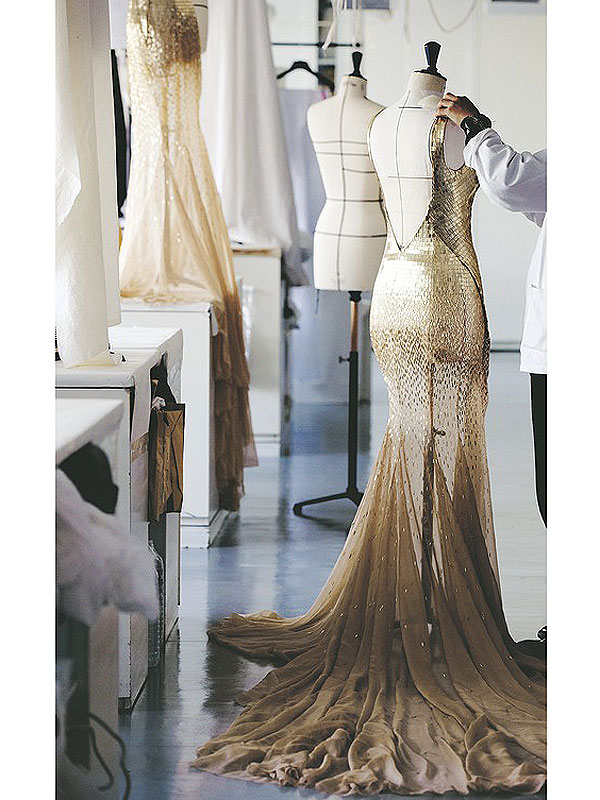 And in addition to loving the gown, Theron was equally enamored of her creative collaborator on the campaign, photographer Jean-Baptiste Mondino. "Working with Mr. Mondino has been one of my favorite experiences that I've had in my life," she says. "To have creativity there must be a tremendous amount of passion. And he is the embodiment of passion."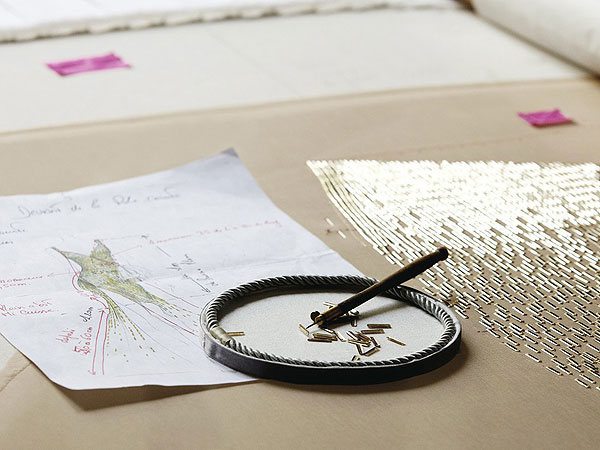 Check out the full ad spot, below, and tell us what you think of the dress in motion — and if you love Theron's vision for Dior. Or just discuss where you'd wear that gorgeous gown!
---