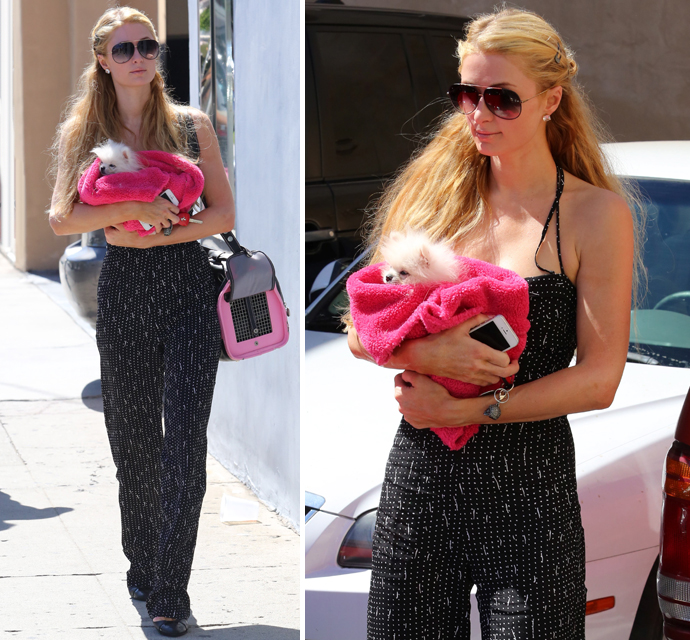 Paris Hilton stopped by the chiropractor on Saturday, and of course she brought her adorable new teacup Pomeranian pup with her!

P Instagrammed some pics from her weekend adventures and wrote, "Always feels great after a long trip of traveling to go get adjusted by my favorite chiropractor @DrTomPRC. He is the best!"  She also added a snapshot of her tiny canine companion sitting under the steering wheel of her Ferrari and added, "Beautiful day driving around LA with this lil guy @prince_hilton_the_pom."

And yes, her new pup has his own Insta account, and his bio reads, "My mom is @ParisHilton. I am the tiniest, cutest, smartest, coolest & best dressed Pomeranian in the world! I love my life! #Killingit."

The heiress just got back from Paris (natch), but between a radio show with her sister to running errands, it seems like she hasn't had a spare minute to relax. Maybe tomorrow?


---