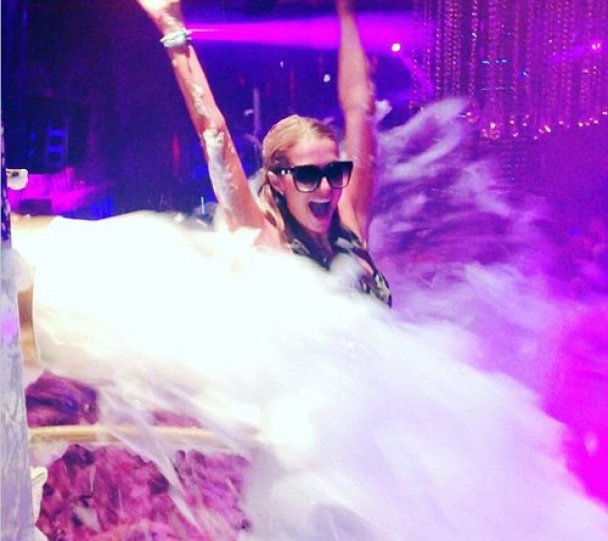 Paris Hilton's DJ residency in Ibiza has been extended.
The hotel heiress has slowly been making a name for herself on the decks.
And after her Foam and Diamonds party at the club Amnesia was such a hit with fans, the owner of the venue has asked her to stay on to do some more nights there.
'So happy & proud!' Paris wrote in a post on her Instagram page. 'My #FoamAndDiamonds Party has been such a huge success that the owner has asked to extend my DJ residency to do more shows this Summer! Thank you to all my ragers! I do this for you! This has been the best Summer of my life! Every week my party has been sold out & overcapacity. The energy in the room is indescribable! So full of love & life! I love you all! See you again this Wednesday at @AmnesiaIbiza(sic).'
Amnesia owner Martin Ferrer previously revealed he was 'nervous' when he first asked Paris to sign a contract to DJ at the club over summer 2014.
But he added: 'The number of people attending kept on growing and the positive word of mouth in Ibiza was just phenomenal.'
Paris revealed last year that she considers herself one of the top five earning DJs in the world.
Asked how she was finding being a DJ, Paris replied: 'I love it. I'm one of the top five in the world, so...'
According to reports, Paris can earn between $100,000 and $350,000 per hour when she takes to the decks for a DJ set.
---