Kendall Jenner may have already denied having a relationship with Justin Bieber, but she's also as sure that the young Canadian singer's relationship with Selena Gomez is a fluke as well. She reportedly wants Selena to know that Justin Bieber never loved her and told her that!
Selena Gomez may now be on an emotional roller coaster, crying at her performance at the American Music Awards presumably over her failed relationship with Justin Bieber, but budding model Kendall Jenner is said not to be moved by the performance. Rather, she reportedly has no qualms of adding more salt to the wounds Selena currently has. For the new face of Estee Lauder, Selena Gomez and Justin Bieber's relationship was all for show in the first place and that sadly, Justin did not, and do not have true romantic feelings for the "Heart Want What It Wants" singer. A source told OK magazine that Kendall wants Selena to know all these.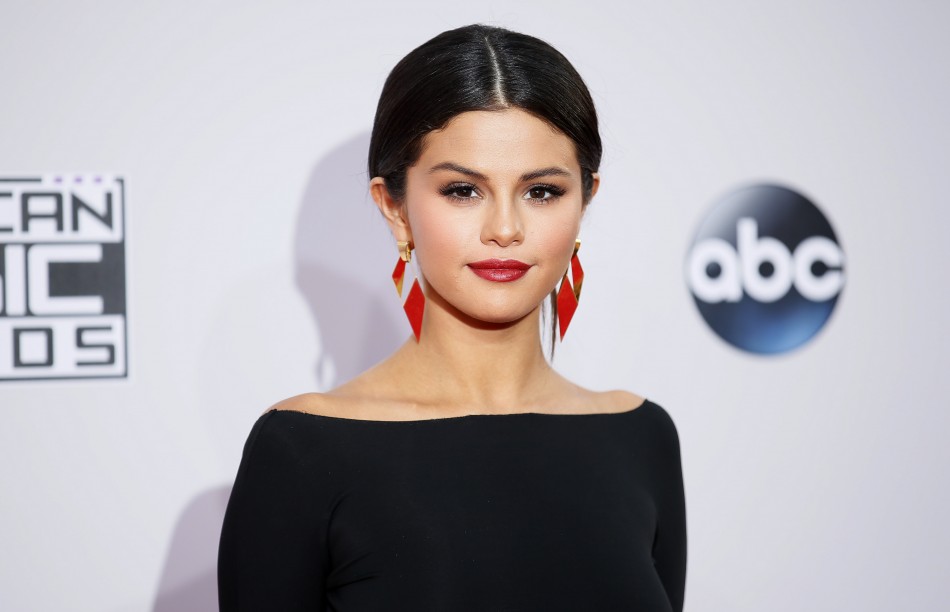 Singer Selena Gomez arrives at the 42nd American Music Awards in Los Angeles, California November 23, 2014.
"Kendall couldn't care less about Selena and is telling all their mutual friends that Justin never loved her and she wants the word to get back to Selena," the source explains to OK magazine. Kendall just wants to make the clarification that she was never the reason behind Selena-Justin breakup, especially since the issue is currently hot following Selena's heartfelt AMAs 2014 performance. Kendall is reportedly telling people that she could not be the reason for the split because the relationship was a make-believe in the first place, a "publicity arrangement" so to speak.
Kendall's views could not come a worse time as it is obvious that Selena is still hurting over someone who her heart "wants," presumably Justin Bieber. Her much talked-about and emotional performance at that AMAs 2014 was a telling sign. As the performance ended, the crowd was surprised to see Selena's eyes welled up with tears. Cameras captured her raw emotions as well as that of her best friend and confidante Taylor Swift's. The "Blank Space" singer could be seen sympathetically looking on and supporting her friend from the audience.
The beautifully-written song in itself is enough to bring people, especially those who could relate to it, to tears though -- it does not have to be about Justin Beiber! Still, Selena told "On Air with Ryan Seacrest" that even Justin Beiber already found the song beautiful. She added that the song is universal and that she knows some girls already gone through and felt what the song is about in their own lives.
---