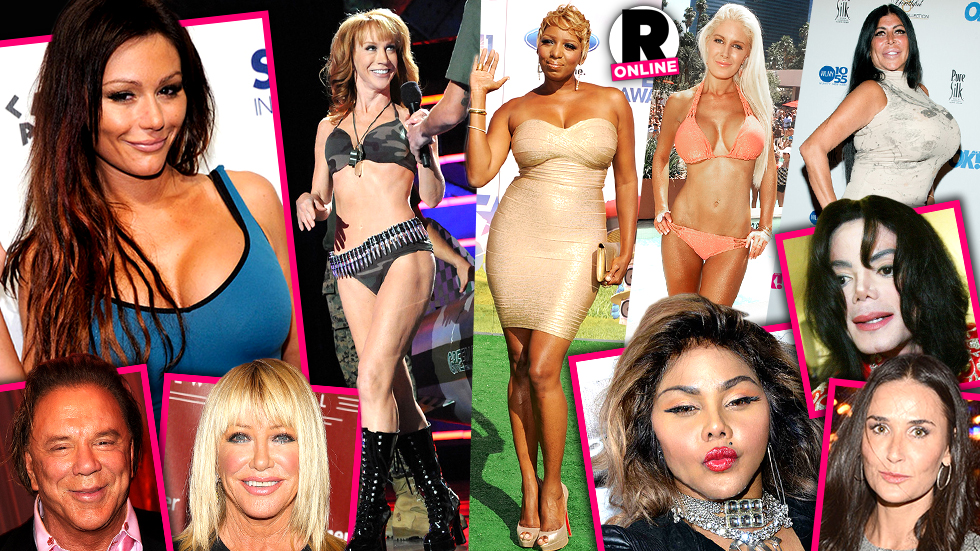 Hollywood is obsessed with looking good — just the right nose, the right hair, a big enough chest or chiseled chin, so RadarOnline.com is taking a look at some of Tinseltown's top stars and what they've done to try and keep a youthful look.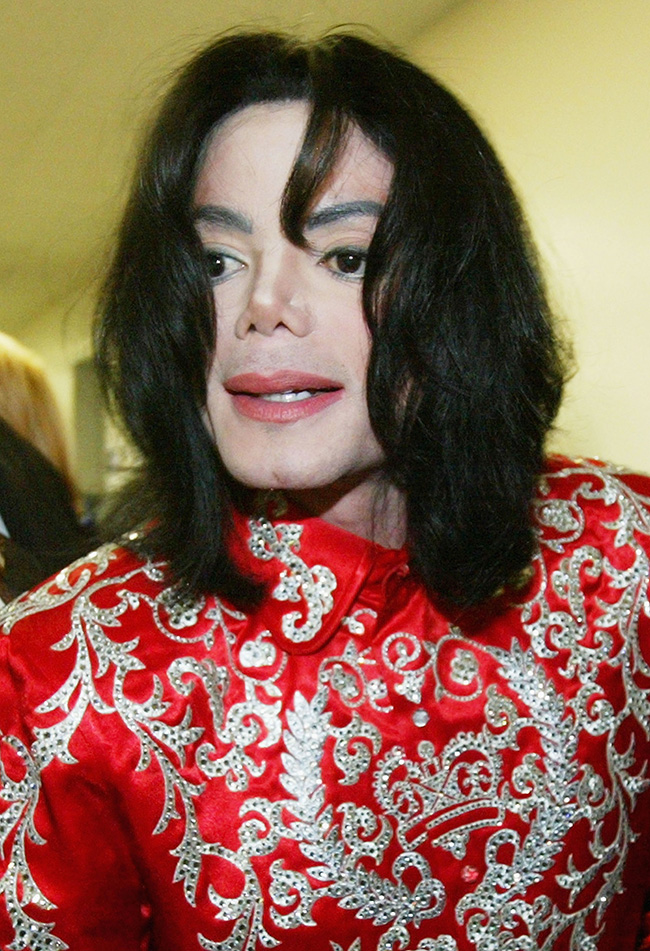 Michael Jackson: The late king of pop symbolized celebrity plastic surgery for years, and he got started early, at age 21! According to Jackson's biographer, J. Randy Taraborrelli, Jackson underwent his first corrective surgery, rhinoplasty, in 1979 after breaking his nose while dancing. The surgery was only partly successful and subsequently caused breathing problems, so he underwent a second rhinoplasty in 1980. Many more procedures followed; his mom Katherine Jackson admitted after his death that Michael was addicted to plastic surgery.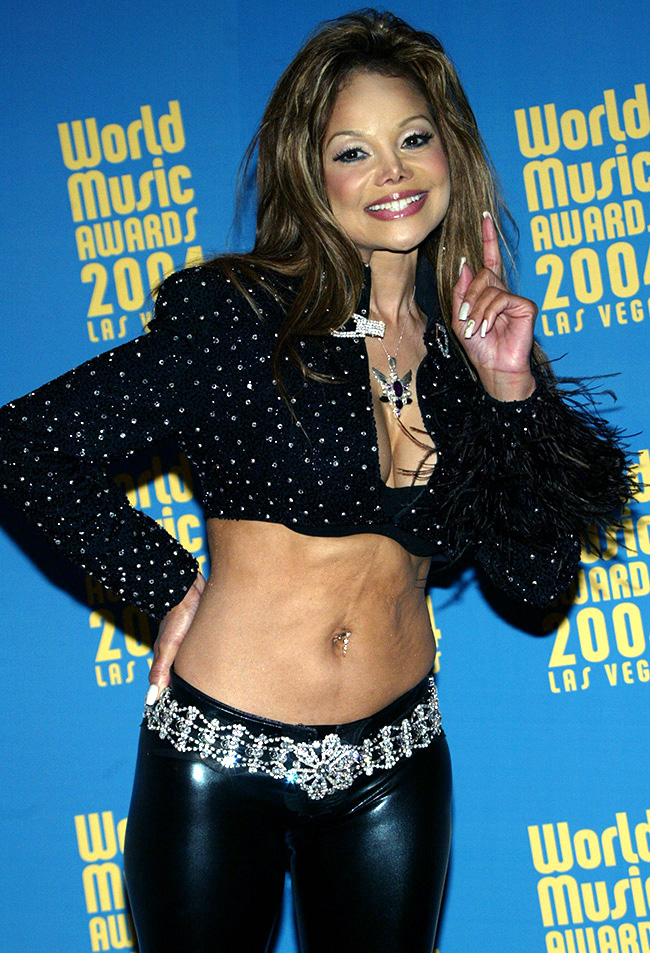 La Toya Jackson: Michael Jackson's older sister, 57, has had her share of plastic surgery—and it looks like the list includes liposuction on her stomach. Dr. Toby Mayer, co-director of the Beverly Hills Institute of Aesthetic & Reconstructive Surgery, said he's never seen liposuction go so wrong. "All that wrinking on her upper abdomen is what happens when you remove too much fat," said Dr. Mayer.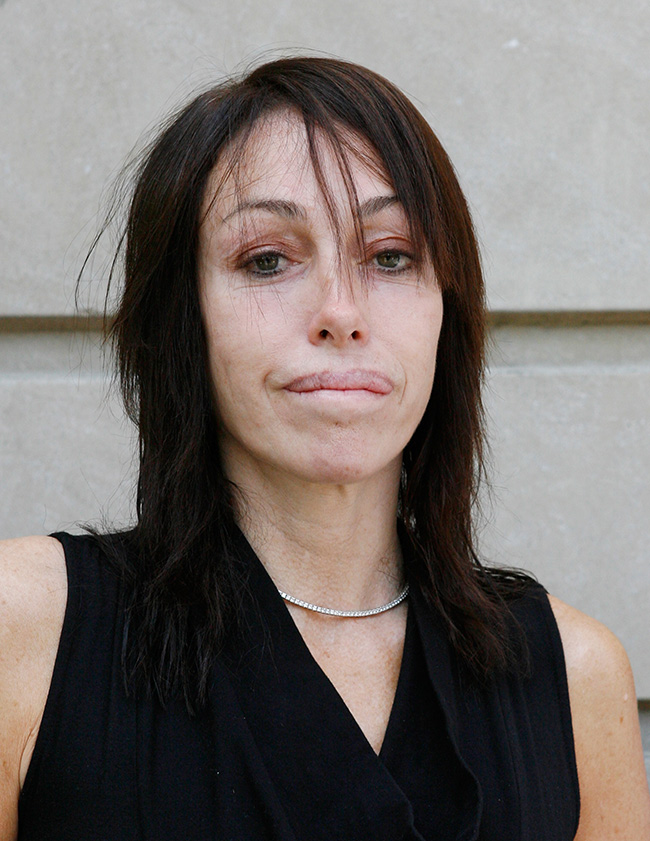 Heidi Fleiss has gotten a whole lot lippier as the years have gone by and is also rumored to have gotten cheek implants.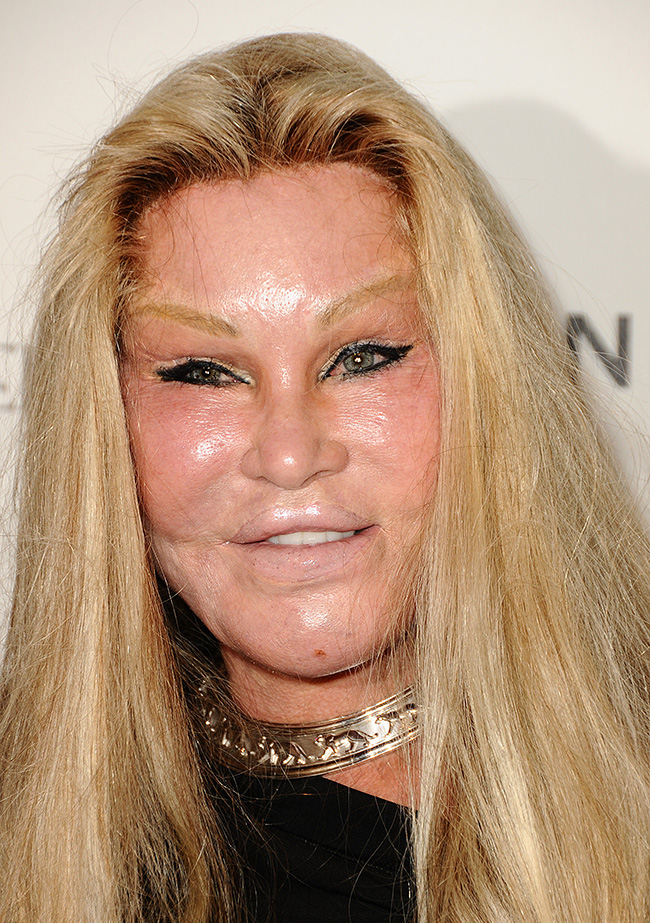 Jocelyn Wildenstein earned her nickname "the cat woman" after undergoing more than $4 million dollars worth of surgeries to look like a feline for her husband! Facelifts, lip augmentation, breast augmentation, eyebrow lifts are just a few of the procedures she has endured over the years.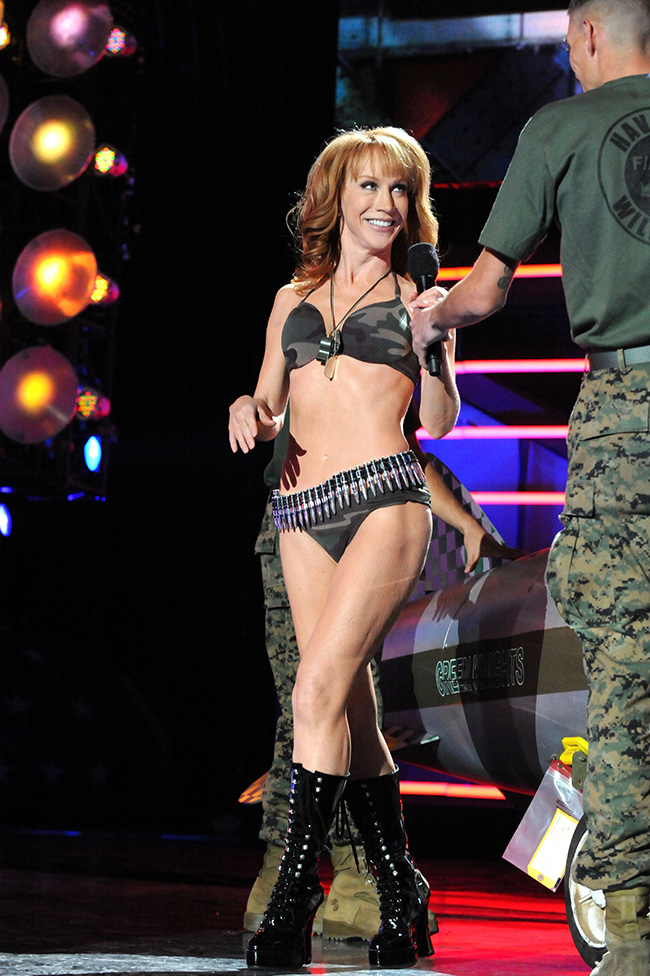 Kathy Griffin: The comedienne told CNN's Campbell Brown she included a liposuction photo of herself in her book, Official Book Club Selection, that is "so heinous you can't even believe it. And it's a picture of my botched liposuction that looks like a CSI crime-scene photo." Kathy said she got liposuction to try to look like Jennifer Aniston but the operation was a disaster.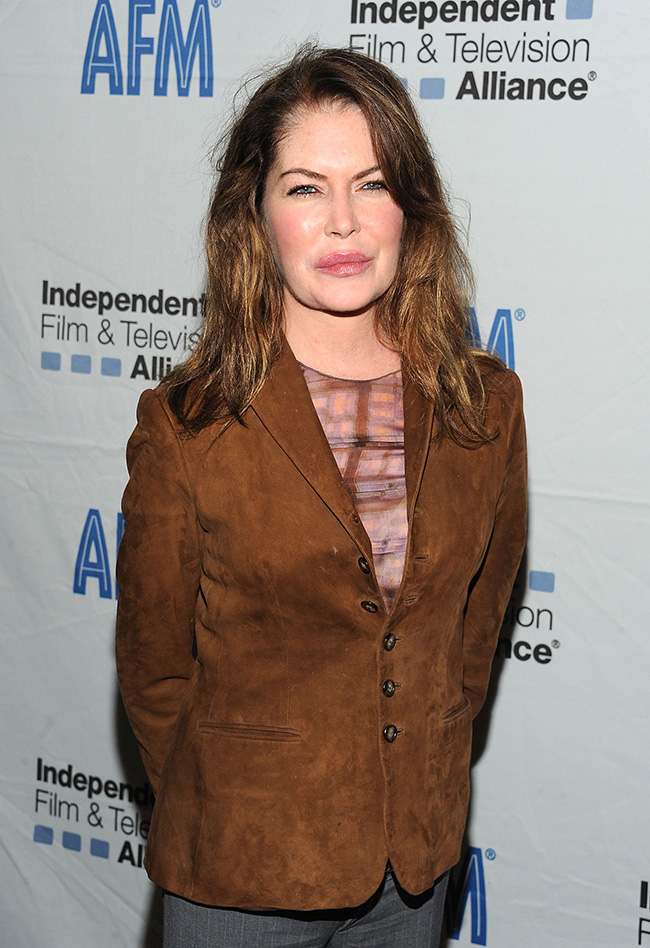 Lara Flynn Boyle remains tight-lipped on the topic of plastic surgery, but experts maintain that she has gotten several procedures as well as several reconstructive procedures, completely transforming her looks since her Twin Peaks years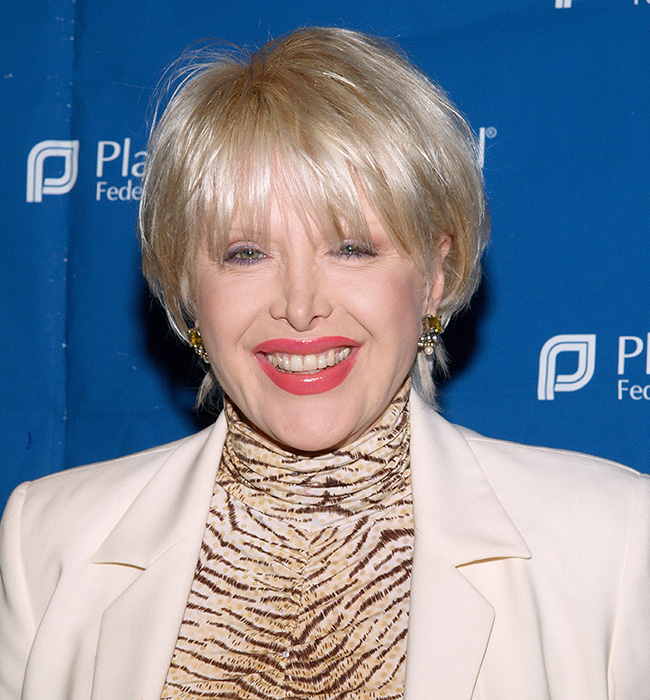 Gennifer Flowers: Bill Clinton's former mistress, 63, underwent a dramatic plastic surgery makeover that included a face-, brow- and eye-lift. Dr. Steve Fallek, a board-certified plastic surgeon from New Jersey, said Gennifer "had a brow- and face-lift, and has also had her eyes done, which is called blepharoplasty and involves removing excess skin from the upper and lower eyelids." According to sources, the cabaret singer had surgery from Dr. Jason Diamond in Beverly Hills.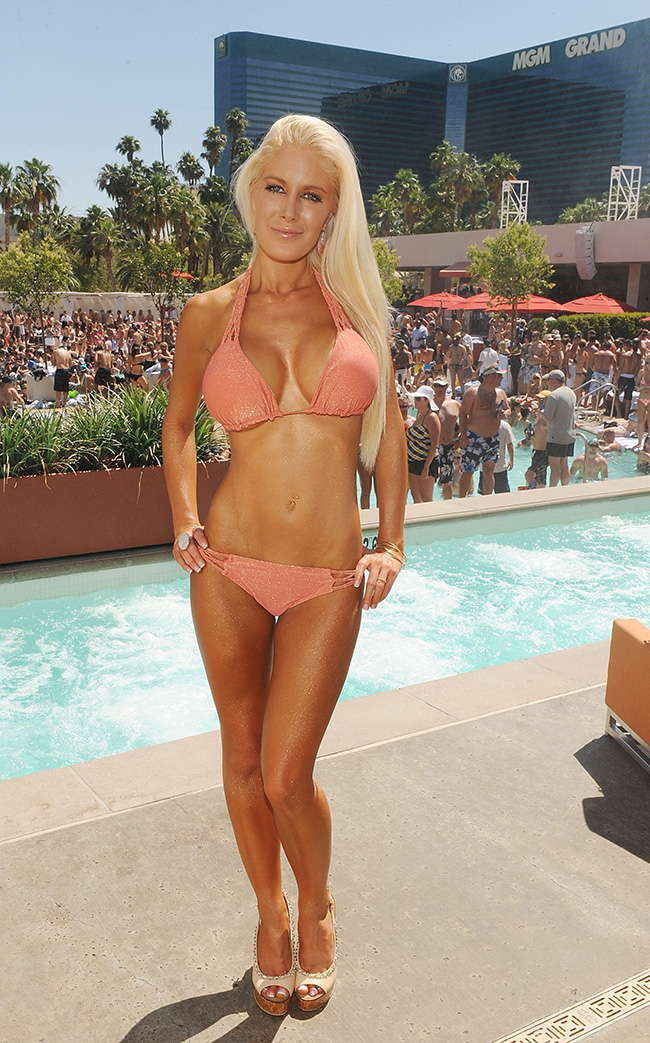 Heidi Montag: In 2010, The Hills reality star famously underwent ten different plastic surgery procedures, but she's said, "Getting lipo is my biggest regret. I got cellulite after my lipo. [Now] I rarely wear shorts."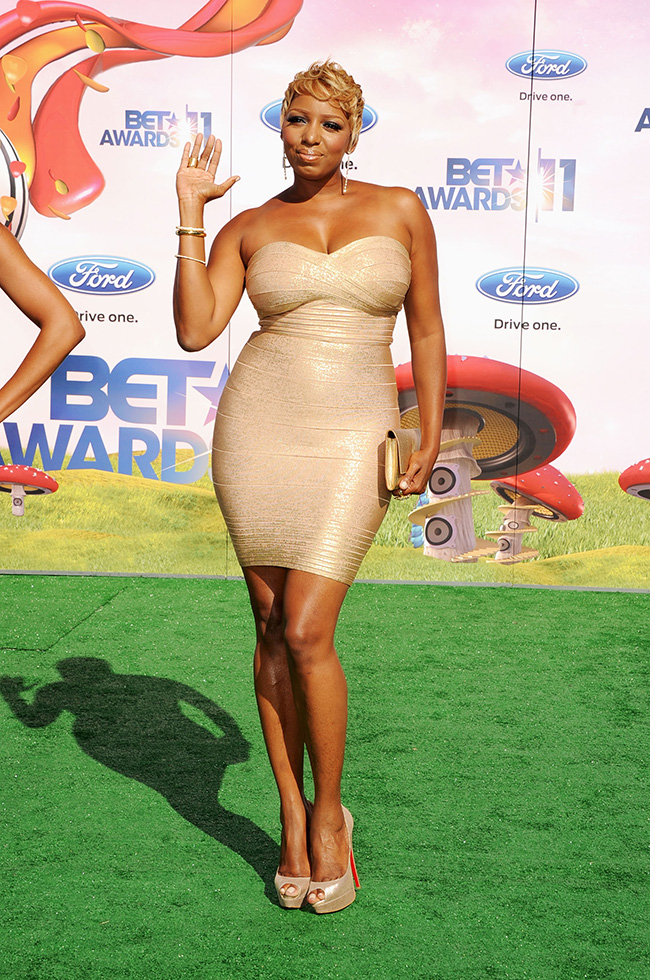 NeNe Leakes: The Real Housewives of Atlanta star had lipo around her waist in 2010 as part of several plastic surgery procedures she had done. "I still wanted to look like NeNe, the black woman that I am, but a better version," she told People magazine. "I love what I did."
---