It's no secret that celebrities like to get breast implants, and who wouldn't? Those perky things definitely get plenty of attention on and off the red carpet. But while some celebs prefer to deny their manufactured boobs (even if they go from a B to a D over the summer) others are happy to show off and discuss their breast implants. Here are 16 celebs that have outed their breasts and have ended all the speculation, but they still have the curves to show for it.
1) Miley Cyrus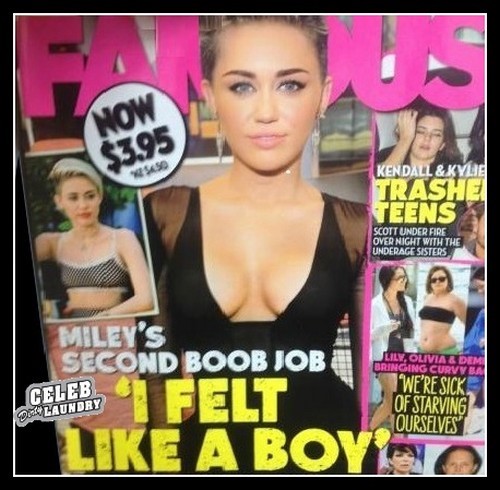 Miley Cyrus has found herself the topic of plenty of lewd publicity but her breasts don't have to be subjected to rumors. The celeb came out about her two boob jobs stating that she felt too much like a boy and that the new implants give her the curves that she was missing.
2) Carmen Electra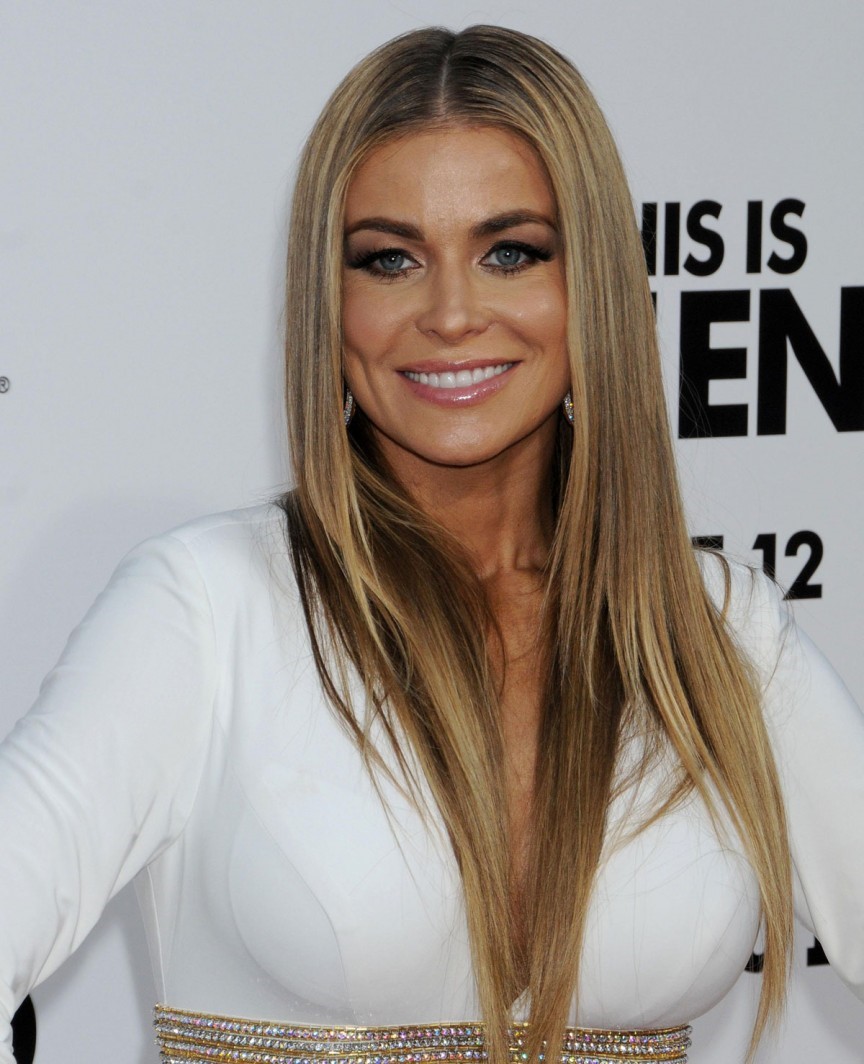 Carmen Electra took her modest 32B breasts and upped them to double Ds. A move she does not mind discussing and even says she gives her breasts partial credit for her success. If that's true then she definitely got a great return on her investment, even if she later stated that she may have gone a tad too big with her implants.
3) Kelly Rowland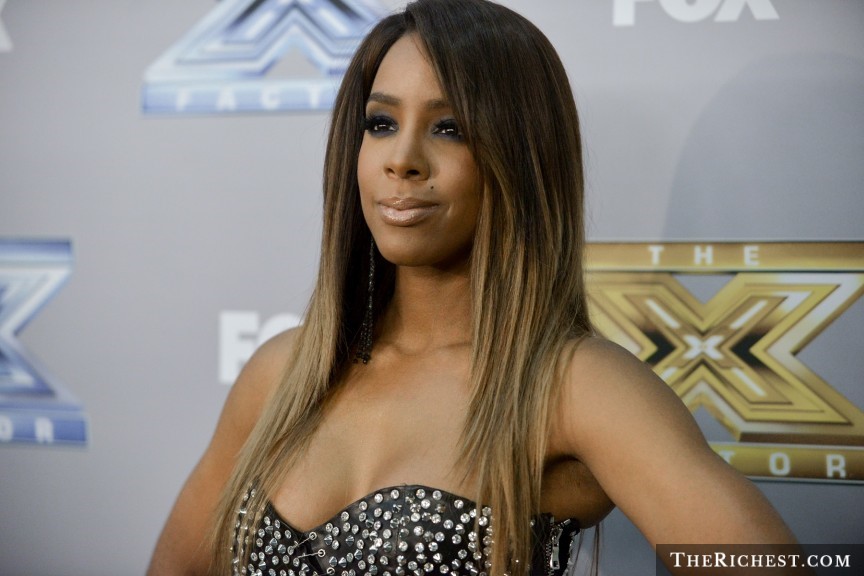 Kelly Rowland has been one of the most honest celebs about her breast journey. She has been quoted as saying that she first thought about implants at 16. But this Destiny's Child star waited several years before finally getting her breasts done. When she did, she proudly stated that she didn't do it for anyone but herself.
4) Dolly Parton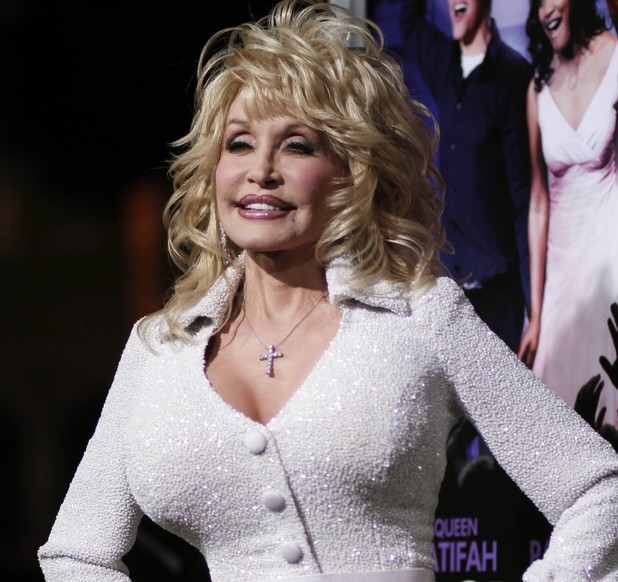 While most people could tell anyway, Dolly Parton has been up front about her breast implants. She keeps no secrets about her surgeries and has even gone so far as to say that if you've got the nerve, the money and the desire to have surgery, then you should find a doctor and do it. Dolly Parton has certainly proven that she has all three in spades.
5) Angelina Jolie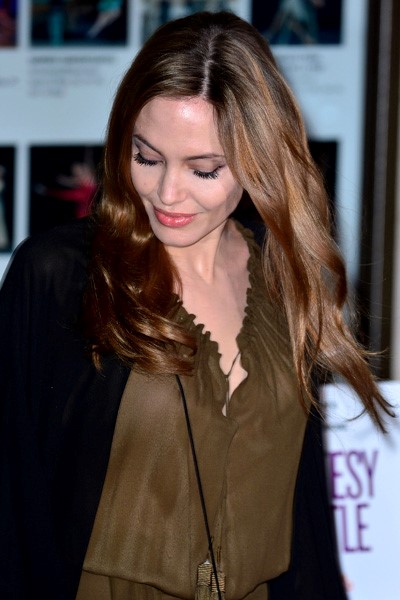 Angelina Jolie got breast implants after getting a proactive double mastectomy. The starlet had to recreate her breasts after the operation and says that her new breasts are beautiful. Her new implants seem to be modest and much like her old ones so they draw very little attention from the boob job searching crowd.
6) Jenny McCarthy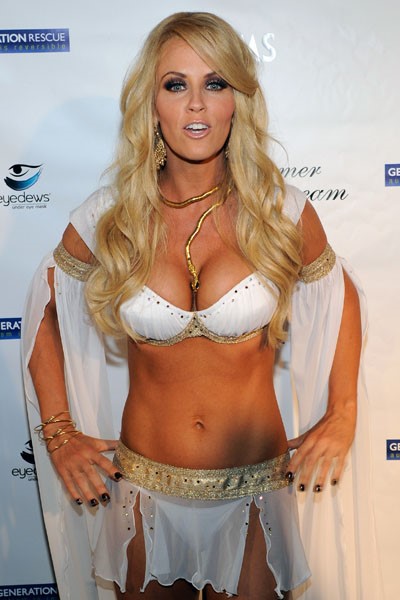 Jenny McCarthy has had no secrets about her surgeries. In fact, while talking about her own breast implants on her show she ended up juggling another set of silicone implants. She defended the implants by saying that after childbirth your breasts turn into pancakes. Well she's certainly gone from pancakes to Belgian Waffles with her implants.
7) Pamela Anderson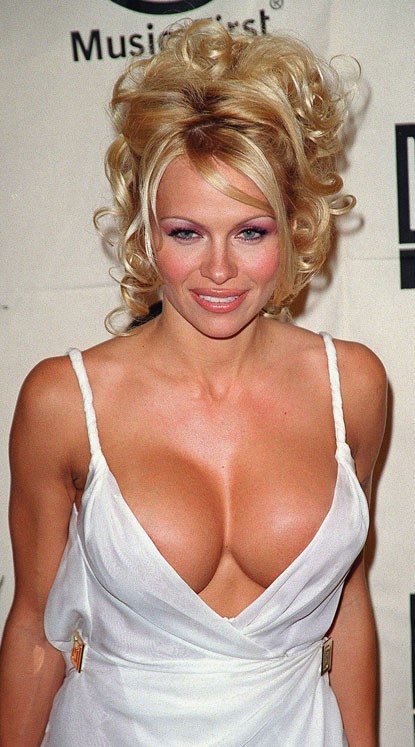 The boobs that bounced around the world are fake, and everyone has known they are fake. But that didn't stop millions of fans from watching her run along the beach. She sported her breasts for a number of years after getting the implants done to a 36 DD in 1990. In a strange twist there are now rumors that she may have had a breast reduction.
8) Tila Tequila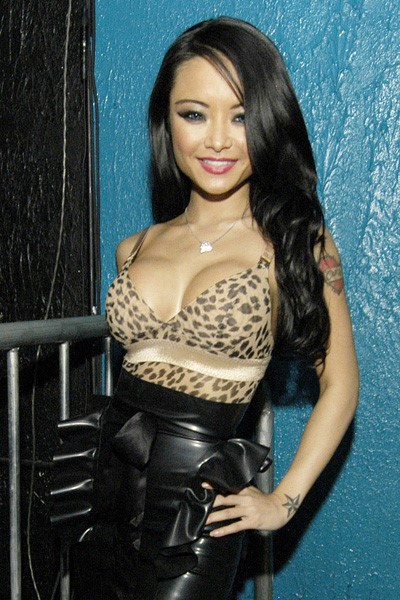 The actress and model has been very open about her infamous breasts. They're totally fake and they're still totally bringing in the money. From modeling in men's magazines, to her own television show, her implants have certainly been earning their keep. But while she has copped to the breast implants that she got at the age of 18, rumors float that she has recently had another
9) Jwoww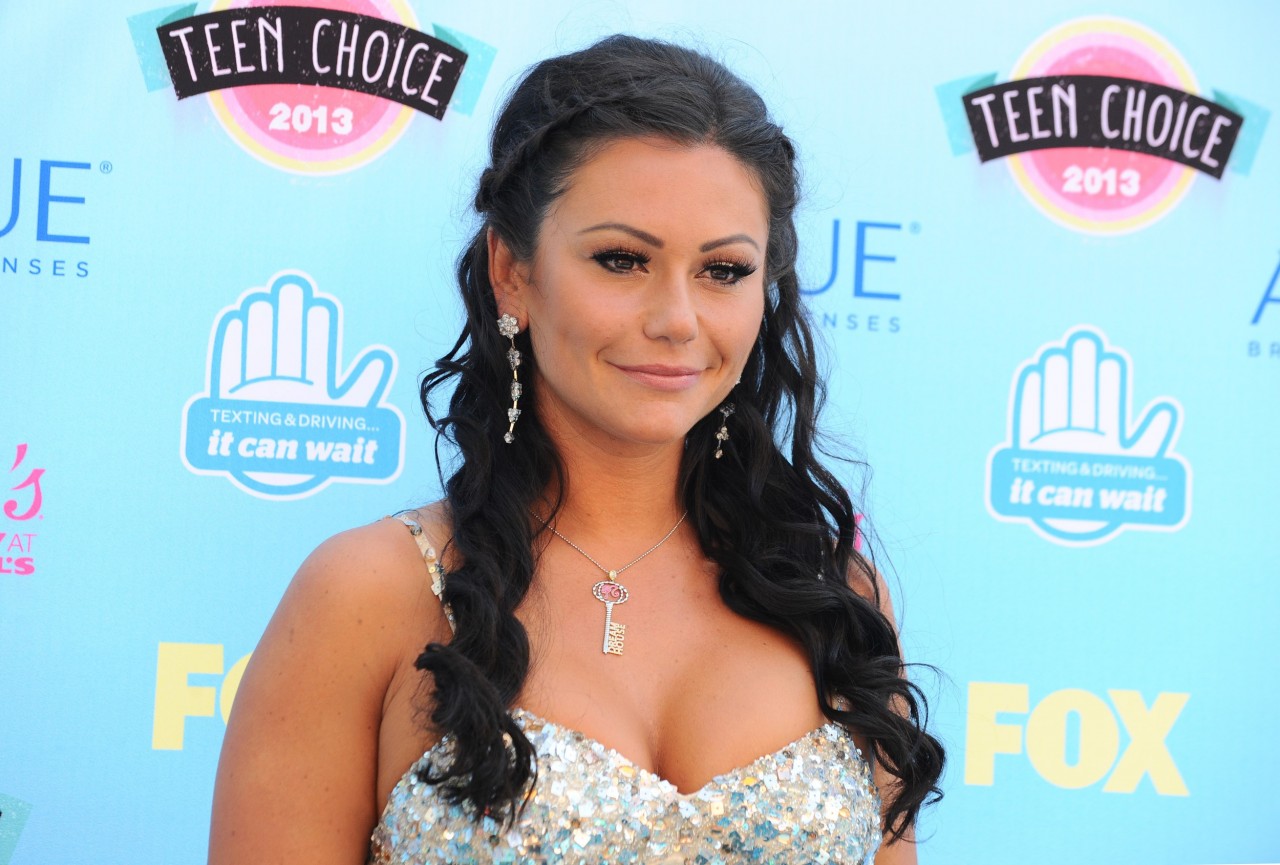 This Jersey Shore star is happy to reveal that she got breast implants at a 21st birthday present. She even stated that she would do it every year if she could. So she either really just had a great time in surgery or she might want them to be even bigger. Or she just wants to fix the scars that made an appearance in some of her more revealing dresses.
10) Kourtney Kardashian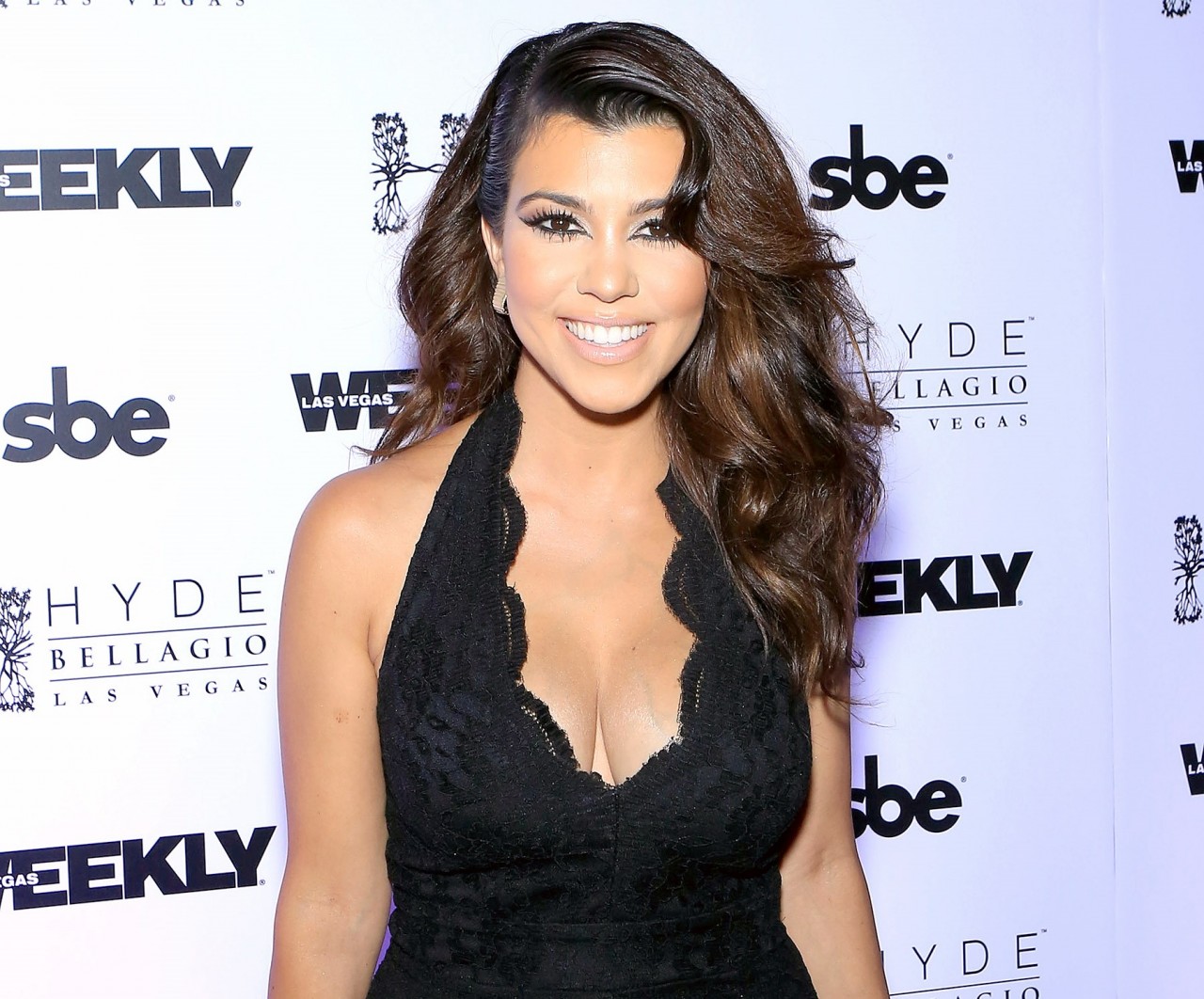 Kourtney Kardashian finds all the speculation about her breasts funny because she's never hidden the fact that they are implants. She says she could care less about letting people know that she's had implants and she is very happy with the outcome. She has no trouble showing off her breasts and they definitely seem to be making the mom very happy.
11) Denise Richards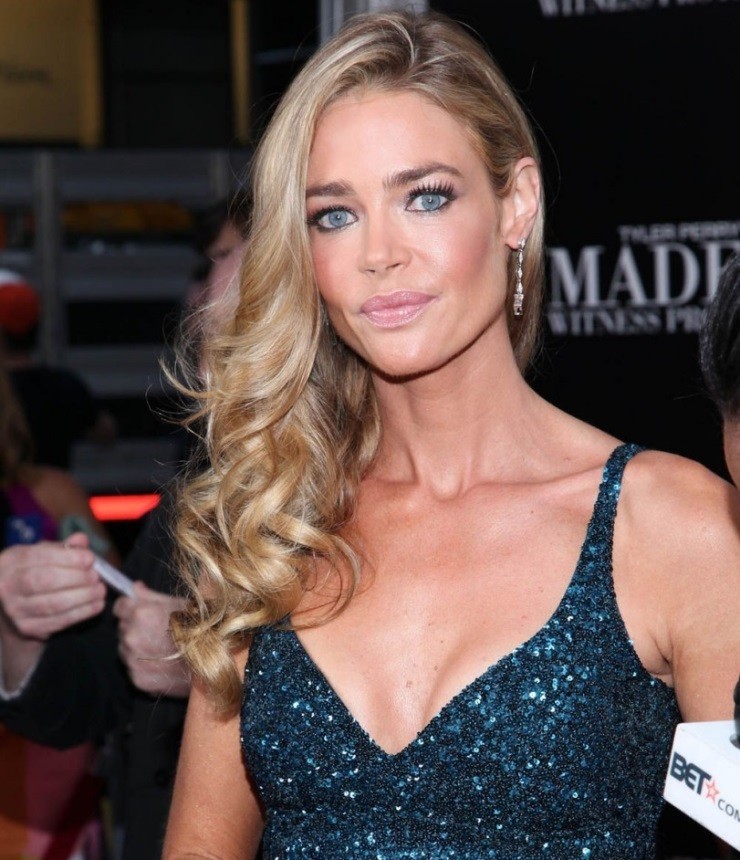 For Denise Richards the third time was the charm. The star underwent her first breast implants at the age of 19 and found herself with breasts much bigger than she was expecting. She got a second surgery in order to correct the problem but found herself with even larger breasts. But a third surgery got her exactly where she wanted to be and says she finally has the breasts she wanted at 19.
---