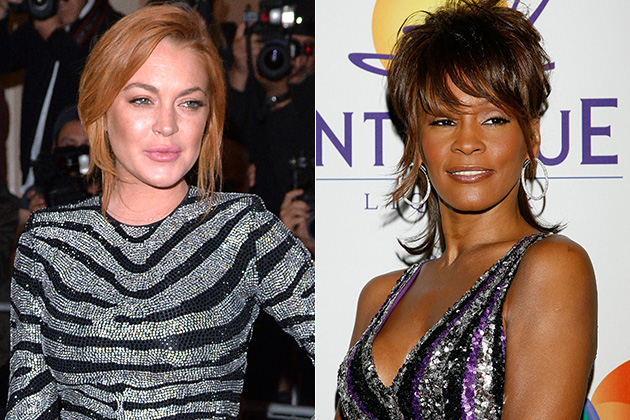 Lindsay Lohan is making the morbid claim in a new interview that while doing her community service in L.A., she handled the body bag containing the corpse of Whitney Houston.
In a new interview, the troubled starlet tells The Telegraph that in 2012, as part of her court-ordered community service, she worked 12 hour shifts at a morgue from 4AM to 4PM.
When asked to describe her experience, Lohan says it was "f'd up and inappropriate – because a lot of other people were meant to do it, and they were like: 'No, they can't handle it. Lohan can.'"
She continues, "It's different for me than it would be for other people – like, no one would really have to work at the morgue in LA and roll a body bag for Whitney Houston."
In hindsight, the timing does make sense. Lohan was sentenced to a brief stint in jail and community service in November of 2011 when a judge determined that she violated the terms of her probation from a drunk driving incident. Lohan finished her community service in March of 2012. Houston died in the L.A. area on Feb. 11, 2012 from an accidental drowning in a bathtub just one night before the Grammys.
The actress is currently in London to star in a play called 'Speed the Plow.'
---