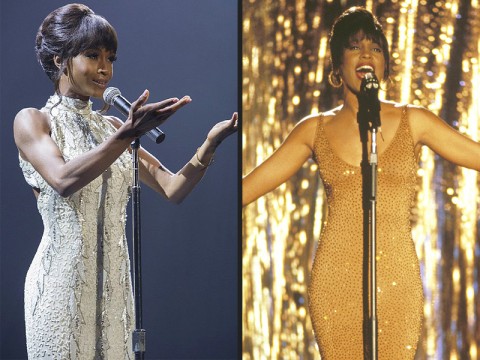 Yaya DaCosta in Whitney (left) and Whitney Houston

With the Lifetime biopic Whitney set to air Saturday, Cissy Houston, the mother of the iconic singer, who died in 2012, is speaking out about the TV movie that was made without the family's cooperation.

Views:
Amanda Michelle Steiner
Adds a Houston family friend: "The family is not happy about this project. Bobby [Brown] and Whitney had a complicated relationship. I don't even think their loved ones understood it. So, for people who didn't know them to take on what, to some extent, dishonors them – and their relationship – that is the most hurtful."
people.com
cdhaskell
I got a sad feeling that Whitney biopic will be a hit in the rating department along with two special following it. It will be interested to see how long before lifetime will released the VOD/DVD format real soon.
deadline.com

Jack Zeman
The family statement, however, suggests otherwise: "If you watch this movie, watch it knowing that Lifetime is notorious for making bad biopics of deceased celebrities and brace yourself for the worst. You should not be surprised that someone decided to do a made for TV biopic."
yahoo.com


---