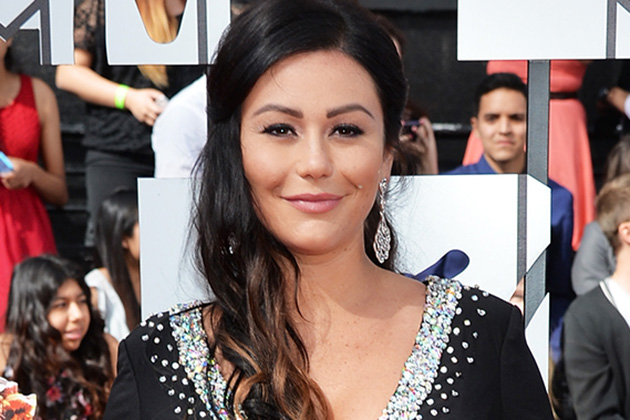 Former MTV's 'Jersey Shore' star Jennifer 'JWoww' Farley fired back at rumors that she's had "overdone" plastic surgery on her face by posting a makeup free selfie for all to see her natural face.
"Very flattered radar online that u think I had all that work done but I'm just a plain jane mom with wrinkles without makeup… But kudos to u and ur site," she wrote in the caption of the photo. "awesome material… Very riveting," she added.
http://instagram.com/p/sAaGF0qS1y/
Radar Online chatted with a plastic surgery who they say never treated JWoww, but by observing her face, said, ""Wow! JWoww appears to have a pillow face. Her cheeks look overly plumped, as if they've been stung by a hive of bees. I suspect that she may have undergone injections of filler into her cheeks, making her look completely different than the JWoww we used to know. She may also have undergone Botox injections, causing her eyebrows to change shape and the wrinkles of her forehead to smooth."
We're sure that JWoww has other things to worry about other than what the tabloids think of her anyway: The 28-year-old reality star gave birth to a baby girl on July 13 named named Meilani Alexandra Mathews.
See Pop Stars Without Makeup On!
---